Do Telenovelas Win Emmy Awards?
Wherever Spanish is spoken throughout the world, you can be sure a telenovela can be found on small screens, whether in Mexico, Spain, and all throughout Latin America. Even non-Spanish-speaking countries enjoy telenovelas, usually dubbed over in their own language. The serialized programs, typically involving a victimized character, a villain, and a love story, are also hugely popular in the United States, which millions of Hispanics call home.
Here's more on the growing demand for telenovelas and how the Emmys address the genre.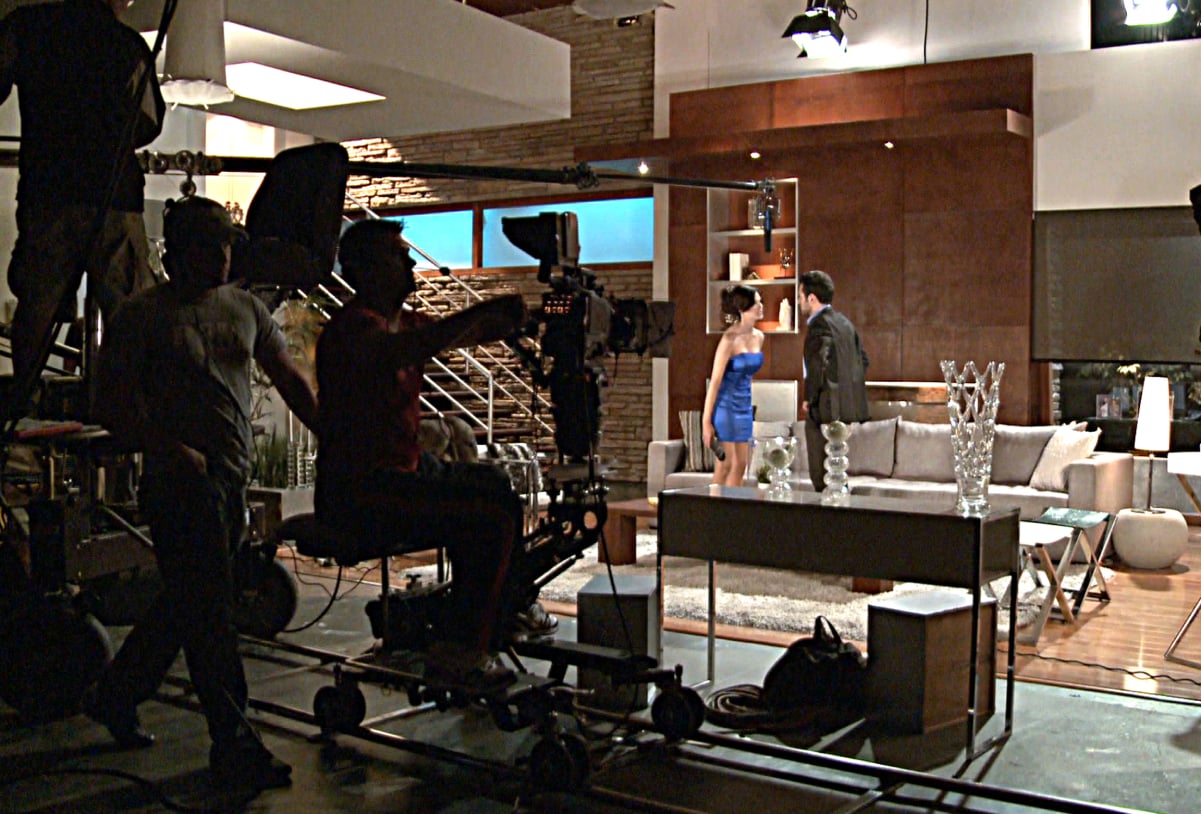 Why telenovelas are so popular
Every viewer of the genre may provide a unique answer to the question of the popularity of telenovelas, but according to PBS in a conversation with University of Connecticut communication sciences professor Diana Rios, it's all about the themes of familial love, romantic love, and good over evil. Telenovelas also keep families connecting.
"It's a conversation piece," Rios told PBS. "Latinos in the U.S. can talk about shows with people back in Latin America. … I've had conversations with friends and they'll say, 'Oh, look at that. One of my relatives had something like that happen to her.' [Telenovelas] are here to stay, and there's just going to be more of them. But they do have an impact and they are important to the Latino community."
As popular as the Brazilian and Mexican telenovelas have been, in recent years they have a new competitor: Turkish telenovelas, as Univision told Variety recently.
"Univision's UniMas network aired its first Turkish novela "Entre Dos Amores" (In Between) in 2018," Univision's president of entertainment said. "In 2019, Univision premiered international hit, "Amor Eterno," which brought a unique audience to Univision and diversified our portfolio, delivering outstanding ratings and positioning Univision network No 1 in its timeslot. Since its premiere, that novela doubled its audience and registered peaks of over 900,000 viewers."
Telenovelas compete in the International Emmy Award ceremony
Because telenovelas are produced outside of the United States and in languages other than English, they have been represented at the International Emmy Awards by the International Academy of Television Arts and Sciences. Until 2007, telenovelas received nominations in the best drama series category of the international competition. Then, in 2008, the genre finally received its own category, International Emmy Award for Best Telenovela.
In 2011, the Telemundo telenovela La Reina Del Sur attempted (figuratively) to scale the wall between the international Emmys and the stateside Primetime version. At that time, the network's president of entertainment Joshua Mintz explained to The Los Angeles Times, "I can imagine that when they get the ratings every day and they see the numbers that this show and other Hispanic TV are delivering, they see the power, the reality. Whether they accept that fact is different. But the numbers are there, there's no denying that."
Unfortunately, La Reina Del Sur, which starred Kate Castillo and would pull in even more audiences on Netflix, was not nominated for a Primetime Emmy award. It did win an International Emmy in 2020 for Non-English Language U.S. Primetime Program, in a tie with the 20th Annual Latin GRAMMYs broadcast.
Last year's big winner
Although nominees for the 2021 International Emmy Award for Best Telenovela have not yet been announced, the ceremony is scheduled for November 22, 2021 in New York City.
The telenovela that took home the trophy for the category in 2020 was Brazil's popular "Órfãos Da Terra (Orphans of a Nation)."