'Doctor Strange 2' Cast Could Include Agent Mobius and Sylvie From 'Loki'
Much of Marvel's Phase 4 is building up to Doctor Strange In the Multiverse of Madness. The highly anticipated sequel comes out March 25, 2022. And as time ticks on, fans are eager to learn more about its plot. Viewers already know WandaVision, Loki, and Spider-Man: No Way Home are all leading up to the movie and that some of the characters from those projects will be in Marvel's Doctor Strange 2 cast. But could it be possible for Owen Wilson's Agent Mobius and Sophia Di Martino's Sylvie to appear? Recent rumors hint they will be.
[Spoiler alert: This article contains spoilers for Loki Season 1.]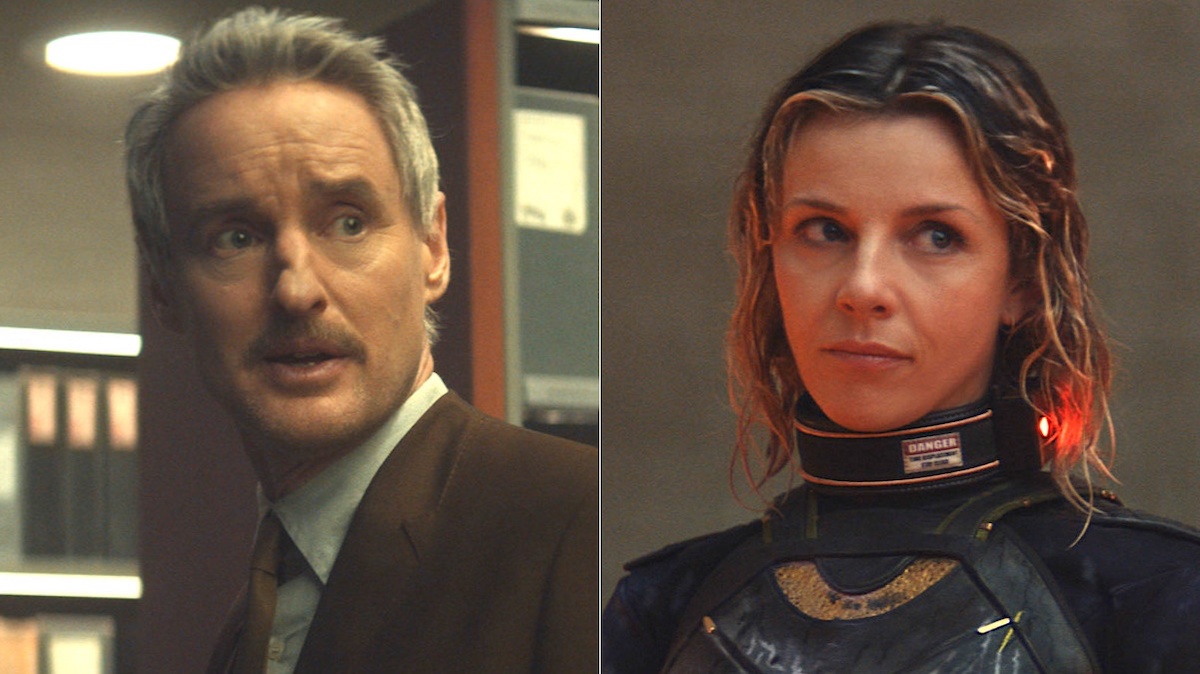 Will Loki be in 'Doctor Strange 2'?
The upcoming Doctor Strange flick will tackle the Multiverse following whatever chaos ensues in Spider-Man: No Way Home. It stars Benedict Cumberbatch and Benedict Wong, who will both appear in No Way Home. Rachel McAdams and Chiwetel Ejiofor are also confirmed cast members. And Elizabeth Olsen will appear as Scarlet Witch, who she turned into in the WandaVision finale.
Tom Hiddleston is also rumored to be in the cast as Loki. Last fans saw of him, he was back at the Time Variance Authority after Sylvie pushed him through a TemPad portal. She then killed He Who Remains (Jonathan Majors), and killing him broke open the Multiverse. His death has opened the door for one of his own variants, the villainous Kang the Conqueror, to regain power. At the end of Loki Season 1, Loki discovered Mobius and Hunter B-15 (Wunmi Mosaku) didn't remember him and there was a giant statue of Kang erected in the TVA.
Marvel President Kevin Feige told Collider Loki Season 2 won't be in production for at least a year or more. (Here's what that could mean for the impact of Loki Season 2.) If Hiddleston is in the Doctor Strange 2 cast, this will likely be the first fans will see of him since the Loki finale, unless he appears in No Way Home. (Marvel, please. The presence of Alfred Molina, Willem Dafoe, and possibly Tobey Maguire and Andrew Garfield already has me verklempt.)
RELATED: 'Loki' Season 1: Did Classic Loki Fake His Death? Fan Theory Points out Clue Hiding in Plain Sight
Are Mobius and Sylvie in 'Multiverse of Madness'?
Outside of the narrative sense it would make to have Loki in Doctor Strange 2, there's another connection linking him to the movie. Loki creator Michael Waldron also wrote the Doctor Strange 2 script. And ahead of the Loki Season 1 premiere, he told Total Film Multiverse of Madness will be cleaning up Loki's "messes." (Of course, thanks to the No Way Home trailer, we now know Doctor Strange will be causing some certified messes himself.) Waldron said:
"All of these stories, in their own way, are interconnected, and have ramifications. I think that certainly our aim with the Loki series was for it to have wide-reaching ramifications across the MCU moving forward. So, you know, was I having to clean up some of the messes that I made [with Loki]? Maybe so."
The DisInsider Show podcast reported that Mobius and Sylvie will be in Doctor Strange 2. But Marvel has not confirmed this. Still, if Doctor Strange 2 is tidying up Loki's messes, it makes sense to incorporate Mobius and Sylvie. Wilson's character was literally tasked with cleaning up messes made by variants. And Sylvie, well, she made a big mess by opening the Multiverse. Having the Loki, Mobius, Sylvie trio in the Doctor Strange 2 cast makes narrative sense and will also throw fans a bone while they wait for Loki Season 2.
RELATED: 1 'Loki' Scene Was Supposed to Be 'Full of' Marvel Cameos, Director Says
Loki, Scarlet Witch, and Doctor Strange tackling the Multiverse
There are lots of Doctor Strange In the Multiverse of Madness theories. Up until the No Way Home trailer, some fans believed the movie would be all about Strange fixing what Wanda Maximoff and Loki broke. But as the No Way Home trailer showed, Strange will mess with the balance of reality as well. And now, fans think Sylvie isn't solely responsible for opening the Multiverse—they think Wanda, Strange, and Sylvie's actions opened it all up.
According to ScreenRant, the theory states that Wanda and Loki and Sylvie's actions in their shows (which occurred around the same time, right after the events of Avengers: Endgame) caused major damage to the balance of time. And then, the spell Strange casts for Peter Parker is the last straw that descends the Multiverse into chaos.