'Doctor Strange 2': Why We Don't Believe Scarlet Witch Becomes a Villain
Wanda Maximoff has become one of the most popular characters in the Marvel Cinematic Universe in the past year. WandaVision cemented her place as one of the strongest Avengers, and her character arc has been heartbreaking and relatable. Doctor Strange 2 will be the first time fans see her following her transition into Scarlet Witch, and many believe that she will embrace her dark side in the movie. But we think Wanda will remain a hero.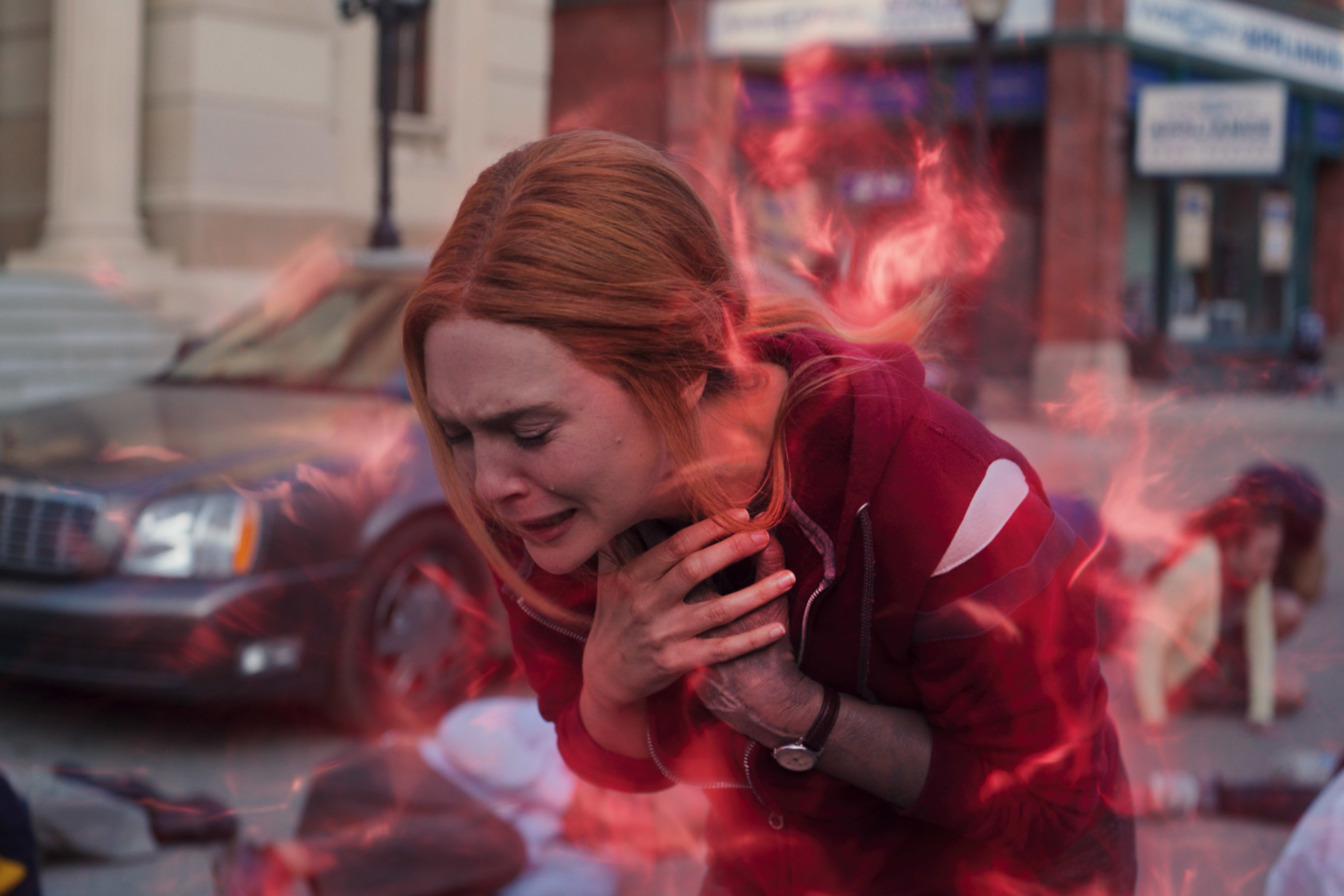 Fans theorize that Scarlet Witch turns over to the dark side in 'Doctor Strange 2'
Scarlet Witch has a history of switching between a hero and a villain in Marvel Comics. She was the daughter of Magneto, so she was raised among evil mutants. But Wanda would later join the Avengers, even though she had trouble controlling her powers sometimes.
Wanda Maximoff, played by Elizabeth Olsen, started as a villain in the MCU. She made her debut in Avengers: Age of Ultron, where she and her brother Pietro teamed up with Ultron to destroy the Avengers. However, Wanda later learned of Ultron's true intentions, and she and Pietro switched sides and helped the Avengers defeat Ultron. After that movie, Wanda's power has grown, and she has always been on the side of the heroes.
In WandaVision, however, her grief over losing Vision became too much for her. Wanda accidentally tapped into her power as Scarlet Witch and created a fictional reality. It could be easy to view her as a villain after Westview because she hurt people, but she didn't do it on purpose.
Now, many fans believe that Scarlet Witch will finally become a villain in Doctor Strange 2. And we aren't going to lie; there is a lot of evidence that could point toward that theory. However, we stand firmly by our stance that Wanda will not turn evil in the Doctor Strange sequel.
Marvel has set Wanda up for a "redemption" arc
Why would Marvel have put Wanda through so much just to have her become a villain as Scarlet Witch in Doctor Strange 2? Yes, all of her trauma could potentially push her over the edge. But it would be a much better story if she took her grief and turned it into something good.
Some could say that Wanda embraced her dark side as much as possible in WandaVision. She hurt people, and she experienced immense guilt over that. It wouldn't make sense if, after Westview, Wanda decided to continue playing the bad guy in Doctor Strange 2.
She deserves the chance to "redeem" herself for her actions. And that's what we think she will do as Scarlet Witch in Doctor Strange 2. However, her redemption arc should just be an acceptance arc. Wanda will, hopefully, find a way to control her chaos magic and then realize that she has no reason to apologize for her power.
In the trailer, Wanda tells Stephen, "You break the rules and become a hero. I do it, and I become the enemy. That doesn't seem fair." Some may interpret this as her villain origin story, but we view it as her fighting against societal norms and proving why she is a hero.
The 'Doctor Strange 2' trailer suggests Scarlet Witch becomes a villain, which is why we don't think she will
At the end of WandaVision, Wanda left Westview knowing the damage she accidentally inflicted. She retreated to a secluded house in the mountains, where Scarlet Witch studies the Darkhold in her astral form. And the Doctor Strange 2 trailer shows many scenes that lead us to believe that she turns evil in the MCU movie. But that's what Marvel wants fans to think.
It would almost be too obvious if Wanda became a villain in the Doctor Strange sequel. The trailer suggests she embraces her dark side. But when has a Marvel trailer ever revealed major plot points? And Wanda turning evil would be a significant turning point in the MCU.
Perhaps a Scarlet Witch variant is a villain in Doctor Strange 2, and that's how the movie deviates from the trailer. But we have a hard time believing that the MCU's Wanda would ever fully cross over to the dark side.
Plus, do fans really think Doctor Strange can beat Scarlet Witch? Or anyone could take her down if she becomes a villain? No. Wanda is the strongest Avenger, and the world is doomed if she turns evil.
Elizabeth Olsen comments on the Scarlet Witch speculation
While speaking with ComicBook.com before the WandaVision premiere, Elizabeth Olsen addressed whether or not Wanda would ever become a villain.
"I mean, she had posed a threat [in Avengers: Age of Ultron], that's how she started with her anger toward Stark," the actor shared. "She started as that rebel, and then she realized that the power she was fighting for wasn't the actual good, and so that's why she became who she is. And whatever fighting for good means evolves over time, I guess, but I think she found the Avengers to be the side of good."
Olsen added, "I know what [the evolution of Scarlet Witch] means. It's almost like it's when I say coming of age story for her; it's more like coming up of a woman age story. Like, you know, you start to come to terms with your past and who you are and take accountability for things and kind of coming to terms with yourself."
Olsen's comments make us believe that Wanda's story will come full circle in Doctor Strange 2 as she learns to embrace her Scarlet Witch side. However, Marvel is always full of surprises, so we won't know for sure what their path for Wanda is until Doctor Strange in the Multiverse of Madness premieres on May 6.