'Doctor Strange 2': Patrick Stewart 'Didn't Recognize' His Voice in the Trailer
Marvel fans freaked out when they believed they identified the "Mystery Voice" in the Doctor Strange 2 trailer as Patrick Stewart. However, the actor would later deny being in the Marvel Cinematic Universe film. Now, Stewart is coming clean about the trailer and fans' ability to recognize his voice.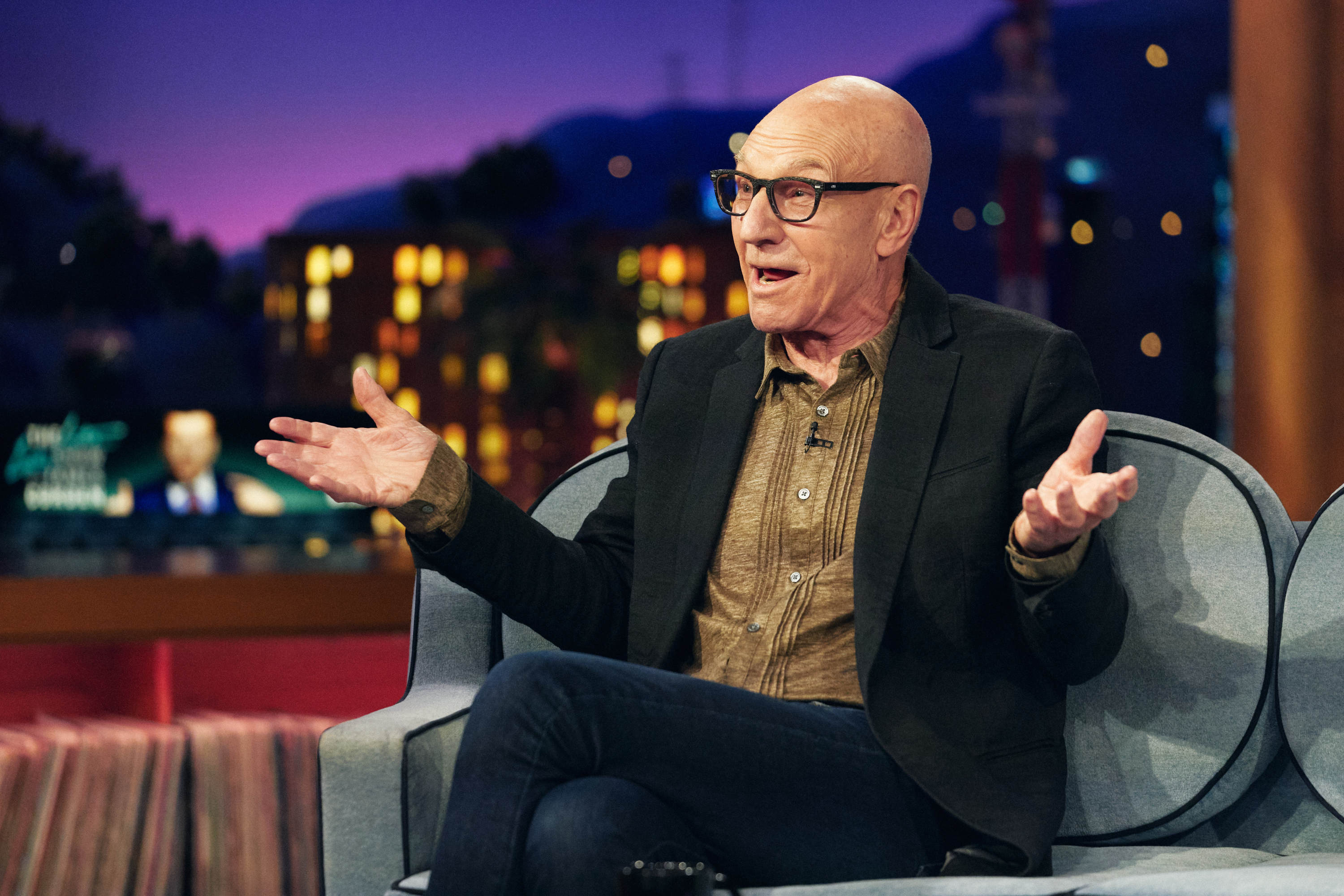 Fans believed they heard Patrick Stewart in the 'Doctor Strange 2' trailer
Marvel released the official trailer for Doctor Strange 2 during the 2022 Super Bowl. And there were many surprises and Easter eggs contained in it. But one of the most significant jaw-dropping moments came about halfway into the video.
Robots are leading a handcuffed Doctor Strange before a mysterious panel in the scene. Many fans speculate that the panel is the Illuminati from Marvel Comics, a secret society of superheroes. And what happens next in the trailer further supports that theory.
A voice from the panel states, "We should tell him the truth," while looking at Stephen. We can't see his face, but the trailer briefly shows the back of his head. And just from those two pieces of evidence alone, fans believe Patrick Stewart is reprising his role as Professor X in Doctor Strange 2. The character plays a huge part in the Illuminati, and there's no denying that the voice sounds just like the actor.
Patrick Stewart thought his voice 'sounded different' in the 'Doctor Strange 2' trailer
Although the actor first denied his involvement in Doctor Strange 2, Patrick Stewart may have let it slip that his voice is in the trailer.
"I had my phone turned off as [the trailer premiere] happened, so I didn't hear anything," he told Jake's Takes. "It wasn't until the next morning when I woke up and looked at my phone and found that I had been bombarded with responses. My PR people had sent me reactions that they had detailed and passed onto me."
Stewart continued, "I actually didn't recognize my own voice. It sounded different. Whether I had a cold or something at the time, I don't know. I was astonished — and all they saw was the back of my shoulder and I think my earlobe, nothing else — that there would have been so many connections made. But it pleased me [to see the fan reactions]."
It seems as though Patrick Stewart has confirmed that he appears in Doctor Strange 2. Of course, many assume he will reprise his role as Professor X. But given that the MCU is now dealing with the multiverse, Stewart may be playing a variant of the iconic X-Men character.
The actor reveals what Professor X thinks of Doctor Strange
During the interview with Jake's Takes, Patrick Stewart answered a hypothetical question about what a meeting between Professor X and Doctor Strange would look like in Doctor Strange 2.
"Professor X would be extraordinarily cautious and watchful and perhaps feel a little insecure," the actor shared. "Because there is something that is potentially dangerous about this man. I think that would put Professor Xavier on guard."
Fans will likely see this theoretical meeting between the mutant and the sorcerer when Doctor Strange in the Multiverse of Madness premieres exclusively in theaters on May 6.
RELATED: 'Doctor Strange 2' Producer Confirms 'Loki' Affects the Film