'Doctor Strange in the Multiverse of Madness': Elizabeth Olsen Celebrates End of Filming Reshoots in Photo
Elizabeth Olsen, star of one of the most highly anticipated Marvel Cinematic Universe movies, Doctor Strange in the Multiverse of Madness, has officially wrapped filming her parts for the movie.
In the Doctor Strange sequel, Olsen is expected to reprise her role as Wanda Maximoff, aka the Scarlet Witch. Details about her role and the film are being kept under wraps for the most part. But fans are more excited than ever to see Olsen grace their screens again.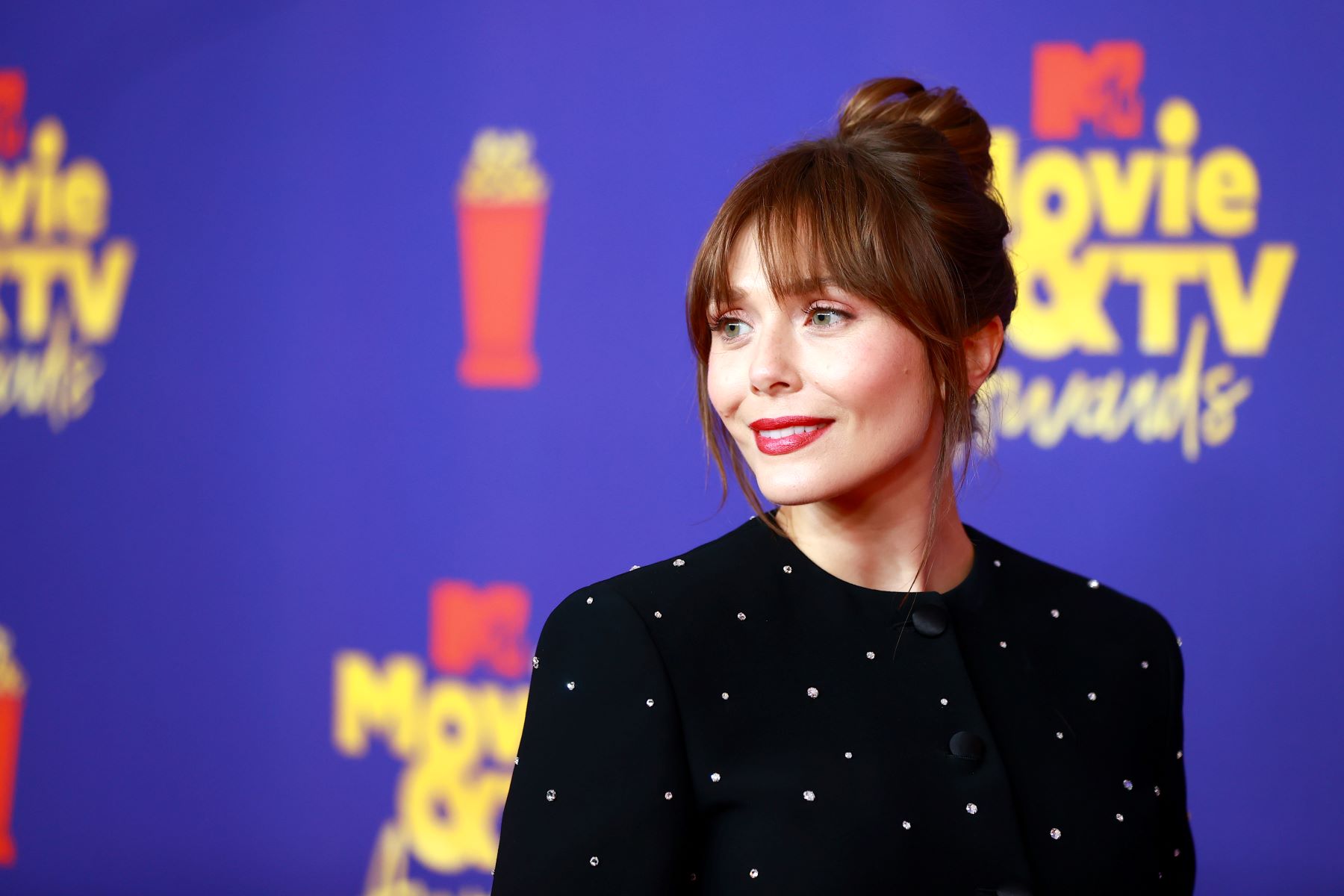 Karen Bartek posts a photo of Elizabeth Olsen celebrating the end of reshoots for 'Doctor Strange in the Multiverse of Madness'
According to ComicBook.com, Karen Bartek, a hairstylist working on Doctor Strange in the Multiverse of Madness, posted a photo featuring a smiling Olsen in a hair and makeup trailer. The caption read, "Not 'Strange ' Anymore !! Wrapped again 🙏🏽💙 #Marvel #drstrange2 #ElizabethOlsen #teamwitch @triciasawyer photo by @courtney_ly 🙌🏼 @hottoolspro."
Since Olsen confirmed back in June during an interview that she had wrapped filming Doctor Strange in the Multiverse of Madness, we are led to believe that the photo Bartek posted is referring to reshoots for the film.
The Doctor Strange sequel follows the events of WandaVision, where Wanda only started to understand the depth of her powers. One could imagine that the film will feature Wanda exploring more of the Scarlet Witch's history and testing her powers. Hopefully, fans will get answers about how Wanda came to be the Scarlet Witch.
With the popularity of WandaVision, there's no doubt that the more Wanda in the Doctor Strange sequel, the better.
What was filming the movie like for Elizabeth Olsen?
Elizabeth Olsen has been playing Wanda Maximoff for almost two years straight. She went straight from wrapping her scenes on WandaVision to hopping on a plane to film Doctor Strange in the Multiverse of Madness. So what was the quick turnaround like for her?
In one of Variety's Actors on Actors interviews, Olsen said, "That's what I was shooting in the UK. So, I finished WandaVision. It was October. We had two months during the pandemic. Luckily, even though we filmed in Atlanta and then we moved to L.A., we had a lot of the same crew, so the mask didn't feel as awkward. There's still a fun spirit, and I think we were just so excited to finish the show, and I think we'd already worked about five months on it. It was just a long job. So we were really excited to finish it, and I wrapped up in October on a Wednesday, and they flew me to London on a Friday. I've been doing the same character for like two years almost. It's a lot."
Even though Olsen has done many Marvel productions recently, we hope that Wanda sticks around the MCU for a while.
Everything we know about 'Doctor Strange in the Multiverse of Madness'
Doctor Strange in the Multiverse of Madness has been in the works for some time now. Fans are only months away from seeing the finished project, so what can they expect from it?
Well, we know that the Doctor Strange sequel takes place in the MCU after WandaVision and Loki Season 1 as a part of Phase Four. And, as Elizabeth Olsen teased, the film might be the scariest one in the MCU. The premise itself is pretty nonspecific. It reads, "Dr. Stephen Strange's continuing research on the Time Stone is hindered by a friend-turned-enemy, resulting in Strange unleashing unspeakable evil."
The film stars Benedict Cumberbatch as Stephen Strange, Elizabeth Olsen as Wanda Maximoff, Benedict Wong as Wong, Rachel McAdams as Christine Palmer, Chiwetel Ejiofor as Karl Mordo, and Xochitl Gomez as America Chavez.
Doctor Strange in the Multiverse of Madness premieres on March 25, 2022.
RELATED: Elizabeth Olsen Just Shared 1 of Her Favorite Moments From Filming 'WandaVision'