Does Giada De Laurentiis Have a Husband? The Celebrity Chef Has a Fascinating Personal Life
Find out Giada De Laurentiis' relationship status.
Giada De Laurentiis has long been one of the most popular stars on The Food Network. Laurentiis is well-known for her light, fresh, and healthy recipes, usually with an Italian twist, and has published many best-selling cookbooks. Although Laurentiis is an award-winning chef, she has often made headlines for her personal life. Within the past six years, Laurentiis has gone through a divorce, fought through reports of multiple affairs, and finally, found true love. 
Giada De Laurentiis went through a painful divorce
De Laurentiis was born in Rome, Italy in 1970. She developed an early interest in the culinary arts and spent a lot of time in her family's restaurant as a child.
Laurentiis studied at the prestigious Le Cordon Bleu in Paris, studying technique and styling. Eventually, Laurentiis moved to the United States and worked as a professional food styler before landing a deal with The Food Network in 2003.
As she began opening restaurants and becoming famous on television, Laurentiis was moving forward in her personal life as well.
She married fashion designer Todd Thompson in early 2003, after dating for years. The two welcomed their daughter, Jade, in 2008.
While Laurentiis often featured her husband and daughter on episodes of her cooking show, apparently there was trouble behind the scenes. In late 2014, Laurentiis announced that she and Thompson had separated and would be pursuing a divorce.
Although Laurentiis claimed that the divorce was amicable, there were rumors that she and Thompson had been having trouble for years, and that he was bothered by the fact that his wife's fame had far eclipsed his own. Their divorce was finalized in late 2015.
Giada De Laurentiis weathered affair rumors
Almost as soon as the divorce announcement made headlines, the affair rumors began. De Laurentiis began getting linked to a series of male celebrities, including Matt Lauer, John Mayer, and most devastating of all, her friend and co-star Bobby Flay.
The rumors of a fling with Flay were fueled by the fact that Flay filed for divorce from his wife of many years around the same time that Laurentiis separated from Thompson. Although both Flay and Laurentiis adamantly denied that they were having an affair, the rumors persisted for months — at least, until Laurentiis confirmed that she was dating someone very different from Flay. 
Who is Giada De Laurentiis dating now?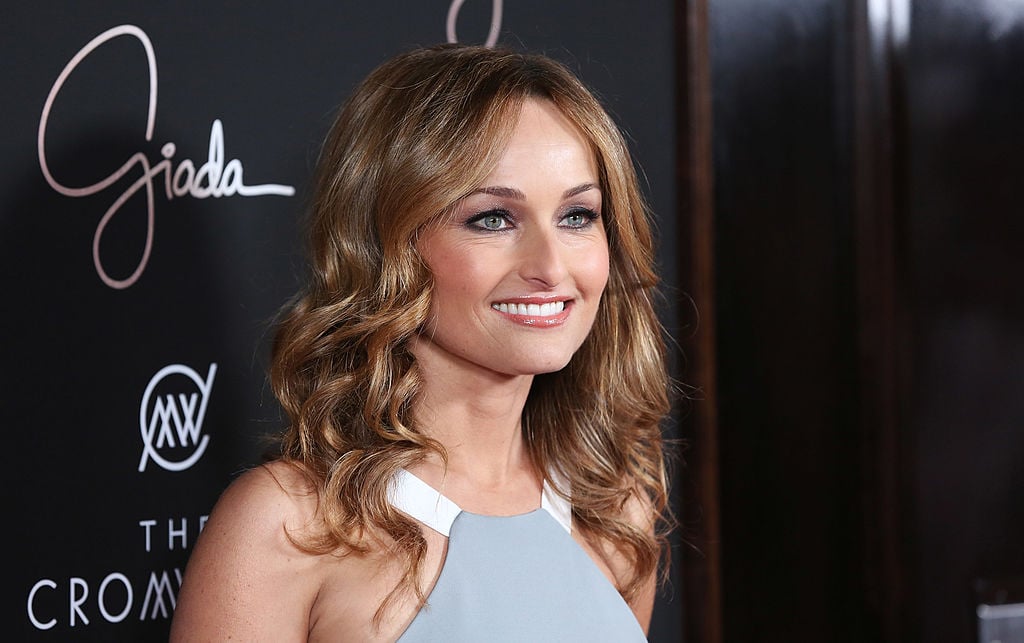 As Laurentiis revealed in a recent interview, she wasn't thinking about dating in the weeks following her divorce from Thompson. "After I got divorced, I spent about a year and a half alone, not dating, just figuring things out. I had been with Jade's dad for 25 years. I didn't know what it meant to not be married," Laurentiis admitted.
Still, in 2015, she began dating TV producer Shane Farley. The two had known each other for several years by the time they started dating.
Laurentiis doesn't miss a chance to rave about her boyfriend of nearly five years. "Shane's a lot of a fun," she has said. "It's one of my favorite things about our relationship."
She admitted that Farley gets along well with her daughter and that the trio has developed a real family dynamic. Laurentiis has also gone through a mental reset in the past several years since she began dating Farley and has learned to really enjoy her off time.
"When we sit down to dinner, it is our time as a family to sit and chat. I believe in no distractions, no television, no getting up, no phones, no nothing. It's just us."
It seems as though de Laurentiis has finally found peace in her personal life.