Does Joanna Gaines Drink? (And What Does Her Church Say?)
You know everything about the "Fixer Upper" stars, but does Joanna Gaines drink? Here's what we know.
Loyal fans of the HGTV hit Fixer Upper probably know tons about the stars, Chip and Joanna Gaines, even though the show is over. Between her blog, her magazine, and her Instagram feed, Joanna Gaines shares a lot of details about her life. We know what she likes to cook, what she grows in her garden, and how she feels about having a baby at 40. But does Joanna Gaines drink? Surprisingly, it's tough to find a straight answer.
Does Joanna Gaines drink?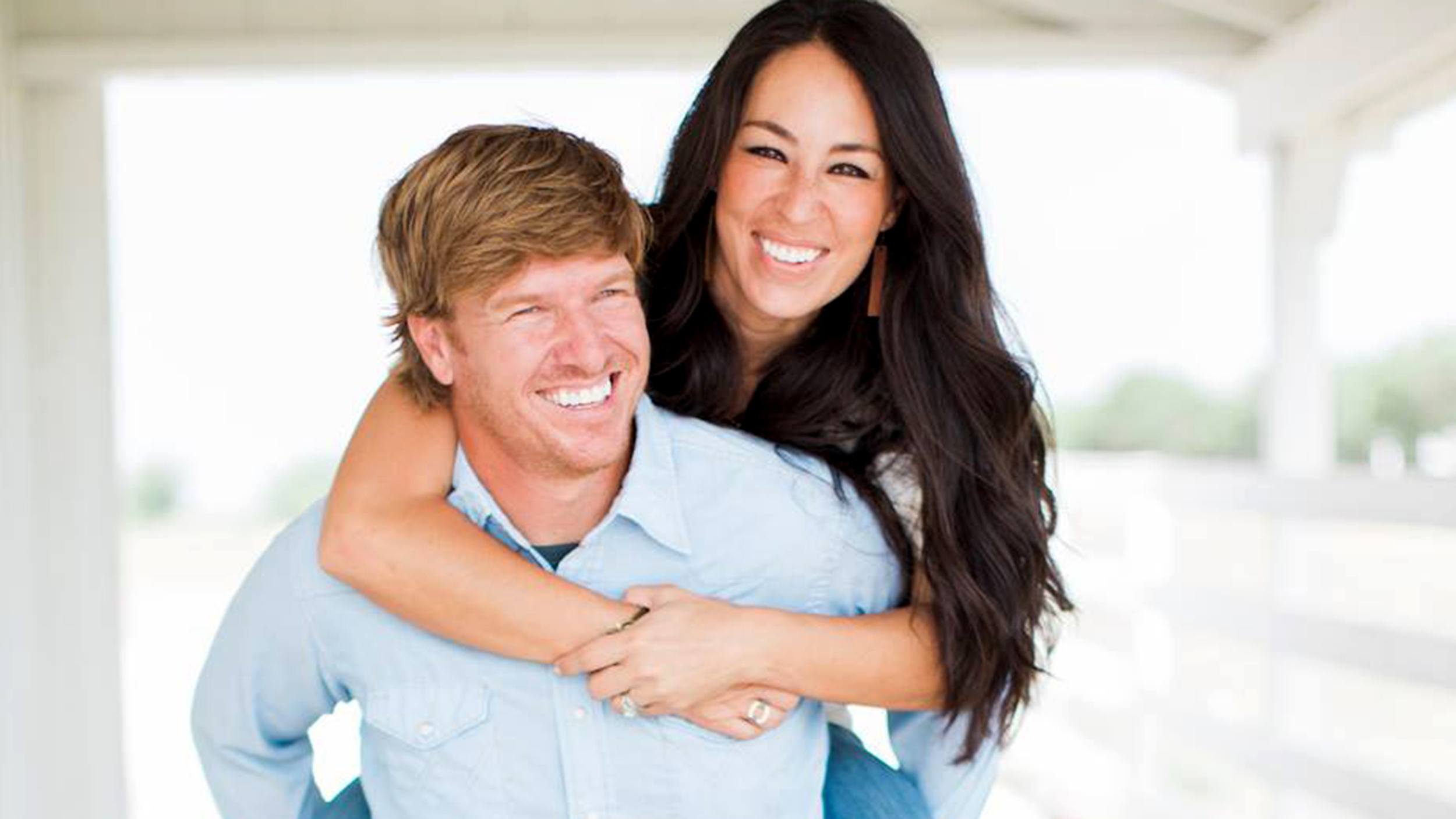 Joanna Gaines has accepted plenty of interview requests from journalists who want to know about her daily routine. But it doesn't seem that she's mentioned alcoholic beverages in any of those profiles. Good Housekeeping reports that the Fixer Upper star "packs her diet full of fresh produce and practicality." Sounds pretty wholesome, doesn't it? In a post by Food & Wine, she doesn't mention cocktails even in the context of entertaining.
Plus, in a Country Living post, it sounds like Joanna doesn't even drink coffee. "I more like to hold it than drink it," she said of her daily caffeine fix. "I'm a very slow sipper. Chip's always like, 'Jo you don't even drink coffee. You're a faker.'" And when she wants to treat herself in the evening, it sounds like she reaches for a slice of chocolate cake, not a beer or a cocktail. She even told Today, "there's no such thing as too much chocolate for me."
She believes in balance and moderation
Insider reports that Joanna Gaines emphasizes balance with her diet, whether she indulges in the occasional alcoholic beverage or not. She says that she believes in "just drinking a lot of water and being conscious of what I'm putting in my body and being conscious of what I'm doing to relieve stress, like walking and exercising, trying to find that balance."
The Fixer Upper star also strives for moderation. Joanna says "Typically with sweets, I go all out. If you're gonna make the cake, just make the cake." But she also points out that her family's meals typically include fresh vegetables and fruits that they grow in their garden.
The Gaineses doesn't serve alcohol at Magnolia Table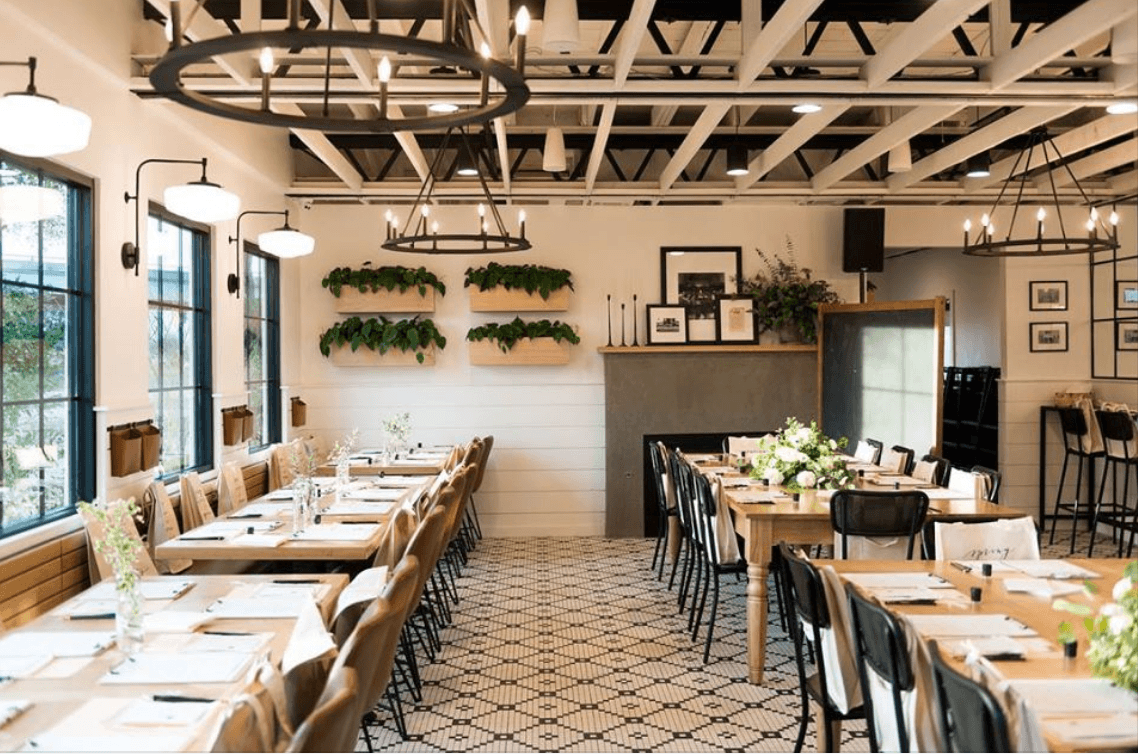 Whether or not Joanna Gaines would serve cocktails at her kitchen table, she's kept them off the menu at Magnolia Table. As Delish reports, there's "no booze" at Magnolia Table. That could be because the restaurant opens at 6 a.m. and closes at 3 p.m., and many people don't typically reach for an alcoholic beverage that early in the day.
If you take a look at the restaurant's menu, you'll notice that Magnolia Table serves juices, coffee drinks, sparkling water, sodas, and tea, but nothing alcoholic. The family-friendly restaurant is the perfect brunch spot, but you'll need to get your mimosas or bloody marys somewhere else.
Joanna Gaines is beloved by Mormons, who don't drink
LDS Living reports that "Mormons love HGTV Stars Chip and Joanna Gaines" because the couple promotes "a positive family culture." The publication explains that the Gaineses "center their lives and relationship on Christ," and they "aren't afraid to share their testimony, either vocally or by example." Joanna Gaines once said, "We haven't been overtly evangelical, but the rich feedback we have received on family and love all source from our faith."
Chip and Joanna Gaines aren't members of the Church of Jesus Christ of Latter-Day Saints, as LDS Living points out. But the fact that so many Mormons love them does make the question of whether Joanna Gaines drinks even more interesting. As the church's website notes, Mormons don't drink alcohol, or even coffee or tea (other than herbal tea).  They also don't use tobacco, and they abstain from using illegal drugs or abusing legal drugs.
The Gaineses' church doesn't have a cut-and-dried policy on alcohol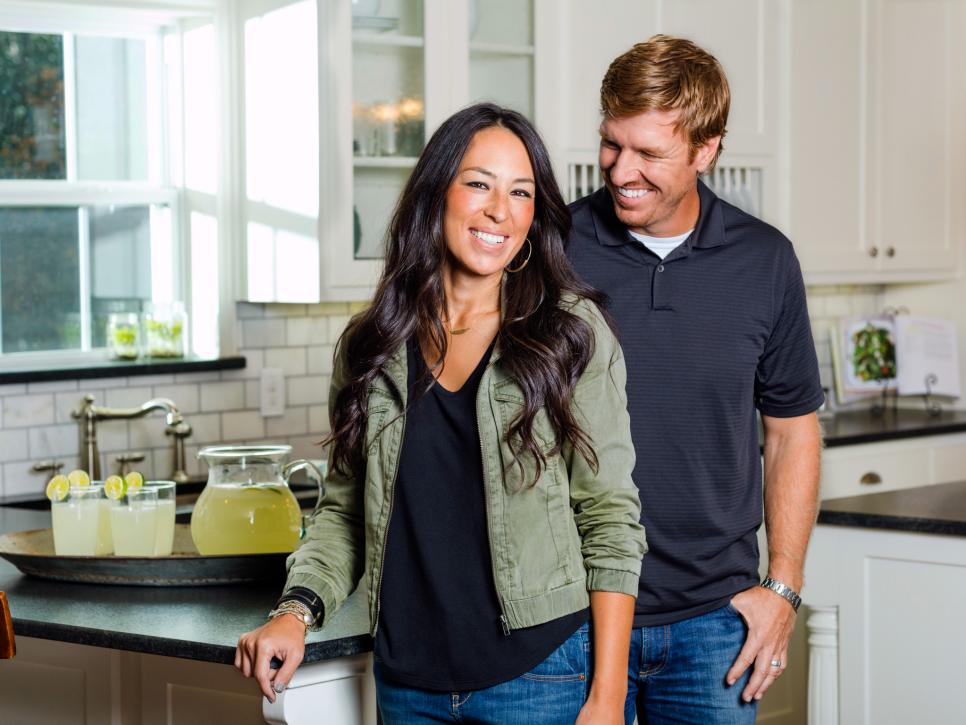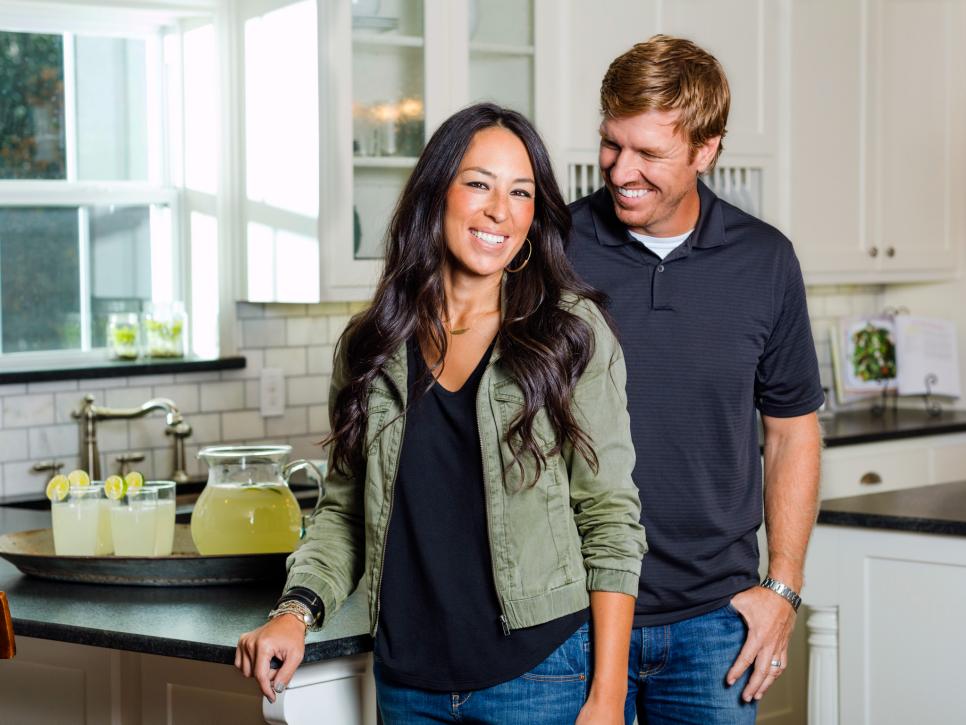 Like many Christian churches, the one that Chip and Joanna Gaines attend — Antioch Community Church in Waco — doesn't necessarily want to tell its members whether or not they can drink. Various blog posts mention drinking as a destructive behavior and even as an addiction, at least in certain people's lives. More interestingly, a sermon from a pastor at the church said that some members of the church love alcohol, some hate it, and others are ambivalent about it. (And presumably, the church is OK with that.)
"It's the most gray area of the gray areas," Carl Gulley, a lead pastor at Antioch Community Church, explained. "In and of itself, it's not a sin," he said of alcohol. But he also said that alcohol has power attached to it and "unclean potential in it." Whether to drink or not to drink is an individual decision, even though all of a person's choices affect others, according to Gulley. His sermon didn't take a definitive stance on whether drinking is right or wrong.
Chip might drink the occasional beer
It's tough to find a definitive answer to the question, "Does Joanna Gaines drink?" She might have the occasional adult beverage in the privacy of her home, or she might not. (And if she does, you can bet that she drinks only in moderation — and probably only after the kids have gone to bed.) But it does seem that her husband, Chip Gaines, isn't against the occasional indulgence. Chip posted a humorous tweet seemingly implying that he does indulge in the occasional beer (at least when Joanna is out of town).
And he also commented that Fixer Upper fans who visit Waco wish that they could sit down for a coffee — or a beer — with Chip and Joanna. Chip told The Hollywood Reporter, "People are driving cross-country to visit our hometown, hoping to grab a coffee or a beer with us." He didn't, however, explicitly clarify whether he or his wife actually drink beer.
Read more: New Details About Chip and Joanna Gaines' Church Will Shock You
Check out The Cheat Sheet on Facebook!