Does Khloé Kardashian Get Too Much Hate for Her Brand Deals?
Khloé Kardashian is one member of the famous trio of Kardashian sisters, a reality star who became famous for her work on Keeping Up with the Kardashians. Although she has had a difficult time with some men in her life, she has always evidenced a strong business sense and even operates her own denim line, Good American. Still, some of her critics have had a lot to say about the brands she chooses to endorse on her social media, slamming her for promoting cleaning products and diapers. Recently, some fans on Reddit defended Khloé Kardashian, arguing that she has every right to partner with the brands that she does.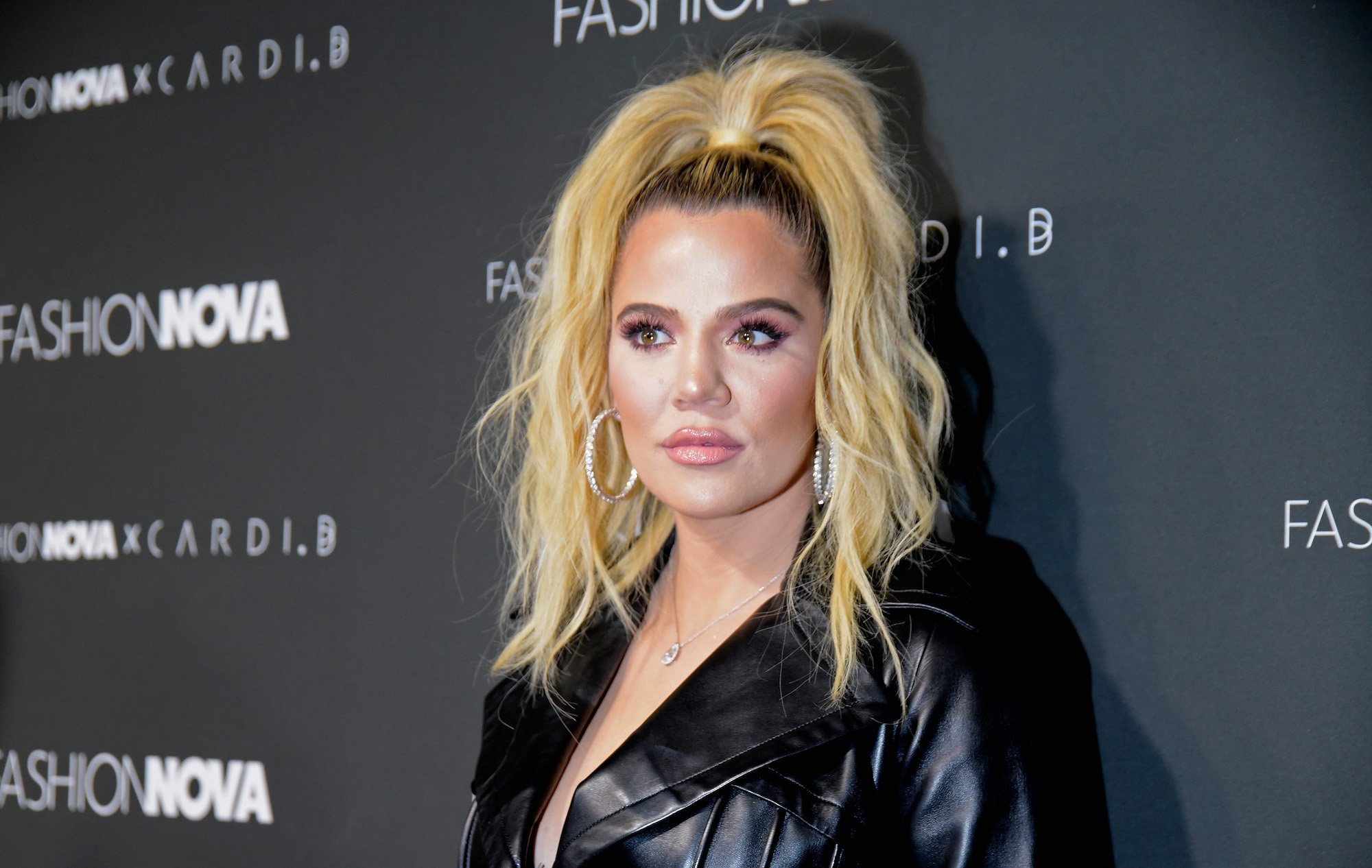 Khloé Kardashian rose to fame rapidly
Khloé Kardashian first began appearing on Keeping Up with the Kardashians in 2007, when the show premiered on television. Prior to her starring turn on the reality show, Kardashian lived a relatively low-key (albeit privileged life) in California, with her large family. Her whole life changed once the show made it big, and she found herself the focus of tabloid headlines and media controversy.
Over the years, fans watched Kardashian weather marriage to Lamar Odom, a marriage that ended in tragedy, several cheating scandals, and eventually, motherhood. After that relationship ended, she started dating Tristan Thompson. She gave birth to her daughter, True Thompson, in April 2018. Having a baby has encouraged Kardashian to work even harder, and she often promotes various products and services on her social media pages. While she undoubtedly brings in the big bucks for her sponsored posts, there is a large faction of fans who don't appreciate her hustle. 
Khloé Kardashian has gotten a lot of backlash for her endorsement deals
RELATED: People Think Khloé Kardashian Should Just 'Private Her Accounts' on Social Media
Related post url: 
Khloé Kardashian received major backlash several years ago for her promotion of flat tummy teas, a product that is supposed to encourage weight loss and reduce bloating, but is often reported to have a strong laxative effect. Fans as well as some celebrities slammed Kardashian for pushing the product, with body-positive activist Jameela Jamil calling out the entire Kardashian family for being "irresponsible" with the products they promote.
More recently, fans mocked Kardashian for her partnership with Febreze, and for the ad she posted on Instagram featuring an array of bedazzled Febreze bottles. In response to the ad, fans called her "desperate," and ready to post anything that might bring her some extra cash flow. Still, there is a very vocal faction of fans who recently spoke out on Reddit to defend Kardashian – and her choice of endorsements.
Fans on Reddit recently defended Khloé Kardashian's brand deals
Fans on Reddit defended Kardashian, with one stating that "I don't really get the hate for Khloé for signing contracts with big name brands? If I was her I'd totally get on board! Febreze is a big dollar company and the deal works … the girl wants to earn, the company's PR team obviously thinks the partnership works, so why not?" 
Another fan posted, "I respect her for signing the Febreze contract, it's probs worth some serious dollar (and just think of the freebies!) and is v wide-reaching in terms of base customers." One fan pointed out that since the reality show is ending, it only makes sense for Kardashian to pursue other ways to drum up income: "Her deals with Febreze and IPSY don't harm anyone, so I don't really see the issue. KUWTK is over, she's finding ways to keep making more money." Some pointed out that Febreze is actually on-brand for Kardashian since she is known for her fondness for a clean, organized house. It seems likely that Kardashian's brand deals will only continue, and now that her time on reality TV will be drawing to a close, the ads might even amp up.