Does Sarah Paulson See Nurse Ratched as a Villain?
In Ratched, Sarah Paulson portrays the primary protagonist (if such a kind term applies) in the Netflix prequel to One Flew Over the Cuckoo's Nest. The Ryan Murphy production provides insight into Nurse Mildred Ratched's life, arguably weaving a narrative that leads to her days as the cold-hearted head nurse in the 1975 film.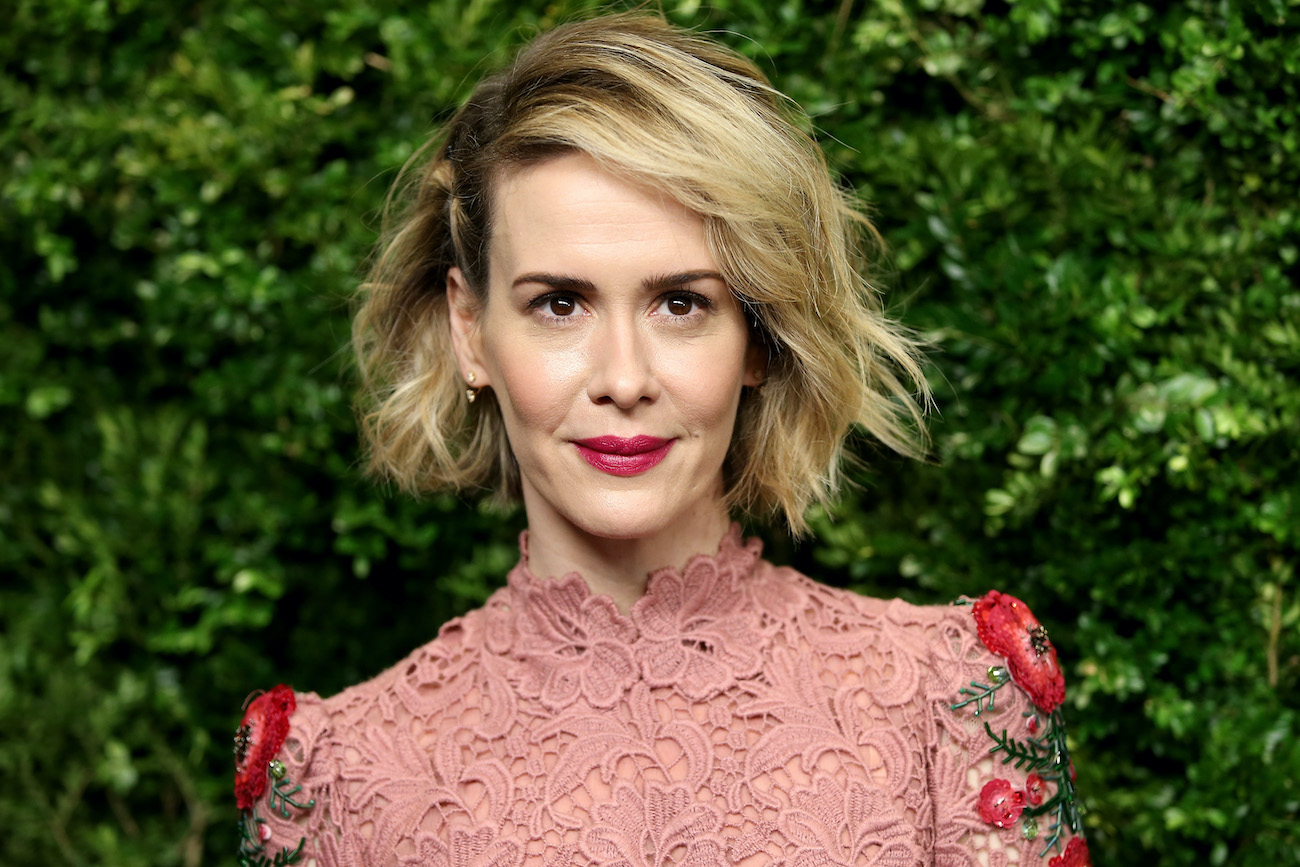 While many would consider Nurse Ratched — especially the filmic character — to be one of the most hateful and cruel villains ever to grace a screen, Paulson comes to the character with a different perspective. And, considering the complicated past that the Ratched writers have forged, the character begins to lose her heinous air of mystery (for better or worse). 
During an interview with Jake's Takes, Paulson discussed the character. She explained the difficult challenge Ratched had to rise to as a woman in a power position in the middle of the century. 
Sarah Paulson talks about Nurse Ratched and villainy 
Sarah Paulson and Judy Davis sat down for an interview with Jake's Takes, and the interviewer's first question dove headfirst into the villain debate that surrounds Nurse Ratched. 
The interviewer explained how Louise Fletcher (the actor behind Ratched in One Flew Over the Cuckoo's Nest) never understood why the character appeared on so many lists about the "worst villains." He asked if Paulson sees the character as a villain. She replied: 
No.  I never thought of her as a villain, and I agree completely with what Louise Fletcher said. She was a woman at a time when questioning the authority of sort of patriarchal world that might have been happening in that hospital would've been something…I think it would take a rare person who would do that. 

Jake's Takes
Paulson explains that Ratched was following a regime that she could not control, yet goes onto explain that the character was on an individual arc that led to questionable decisions.
Sarah Paulson says Nurse Ratched is in 'pursuit of absolution'
Paulson went on to note that the character is searching for answers; she is hoping for and looking for forgiveness and exoneration. Unfortunately, the way she goes about it is not exactly admirable. She said: 
So, I never saw her as a villain. I really didn't. She's a person in pursuit of absolution. I really believe that. And, there's purity in it. What she does along the way to achieve it is questionable, to say the least. 

Jake's Takes
While on the hunt for "absolution" in Ratched, Mildred finds herself wrapped in conflict – external and internal — and she is often willing to put morality and human decency on the line to remain on her path. Yet, does that make her a villain, or merely a layered and three-dimensional character?