Doja Cat Made Her Taco Bell Mexican Pizza Song 'Terrible on Purpose'
Doja Cat is one of the biggest names in music, a rapper and pop artist who rose to fame in 2019. Her songs are notable for the way they encourage female empowerment and reference pop culture in a fun, lighthearted way. Over the years, Doja Cat has released tunes like "Say So," "Kiss Me More," and "Need to Know." Although many of her tunes have received critical acclaim, one of the artist's newest songs is really catching the attention of foodies, with its reference to a popular item on the Taco Bell menu – one that happened to be discontinued several years ago.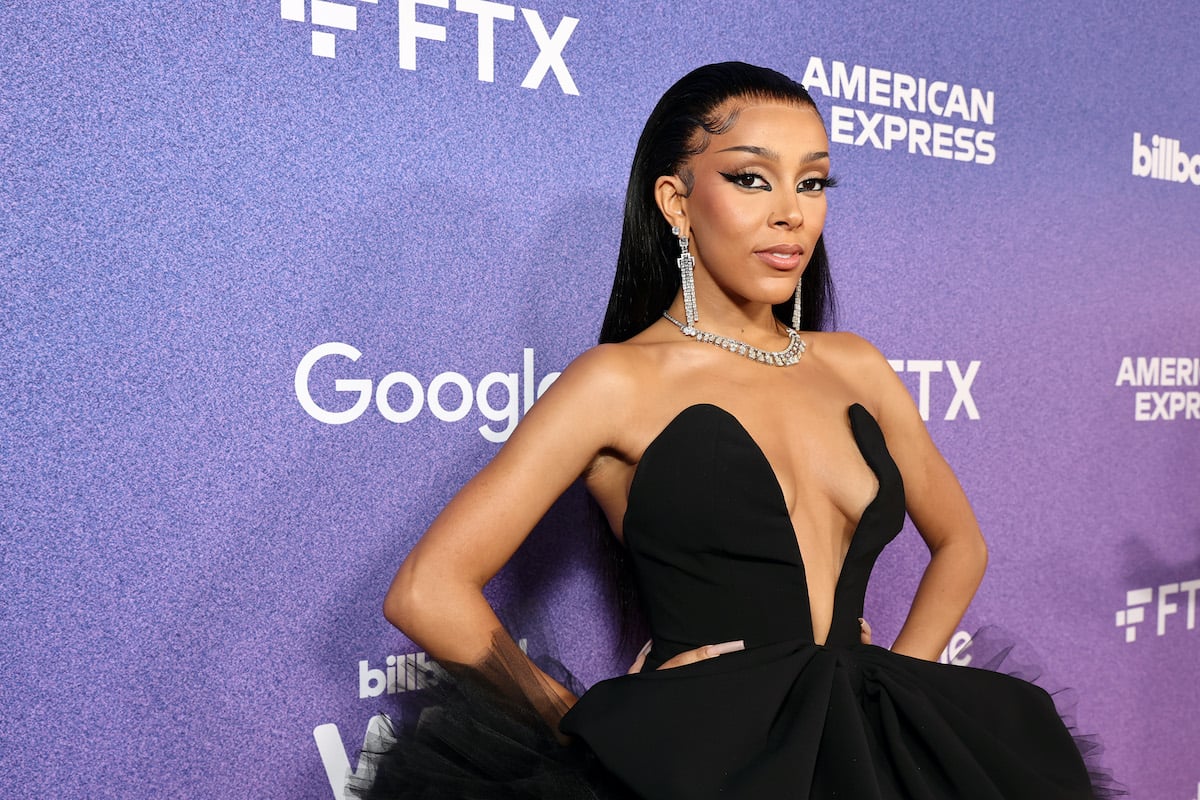 Doja Cat's new song about Taco Bell's Mexican Pizza has gone viral
In early March, Doja Cat took to TikTok to sample her new tune for fans. "I made a song about Mexican Pizza because I love it so much," Doja Cat said in the clip, as reported by Insider. "I wish that Taco Bell didn't discontinue it a year ago. I wrote a verse and I hope you like it." She went on to share some clips of the tune in her TikTok video, with lyrics such as "Yeah I got beans, I need meat, I need a shell with the sauce and cheese, give you hell if you cross me, we 'bout to throw hands if you wanna try me."
The video quickly went viral, racking up millions of views on TikTok, and contributing to Doja Cat making the rounds on social media.
What did Doja Cat say about her Taco Bell song being 'contractual'?
The video of Doja Cat's Mexican Pizza song isn't the only time the singer has referenced the iconic fast-food menu item. In a video just prior to the one featuring the song, Doja Cat took to TikTok to talk about the song, explaining the origins of her newest song. She said in one TikTok, "Keep this shit a secret, I'm not tryna do it so ima (sic) make it terrible on purpose … I have to do a jingle, they want me to rap about Mexican Pizza. So I just want to give you a heads up before you see that s—," she said. "Just know, it's contractual. Shhhh, I know it's bad." 
Oddly enough, Taco Bell's official social media page on TikTok commented on Doja Cat's video, slyly adding "Pretty sure the jingle was your idea." Whatever the reason for the inception of the song, it's clear that Doja Cat is a huge fan of the Mexican Pizza, with Insider noting that she has tweeted about the item several times in the past, pleading with Taco Bell to bring it back to the menu.
The Taco Bell Mexican Pizza was discontinued in 2020
The Mexican Pizza was a mainstay on the Taco Bell menu for decades, and for many fans, the menu item, which consisted of layers of ground beef, refried beans, tortilla, and cheese, was one of the most delicious and reliable choices at the fast-food chain. However, the Mexican Pizza was removed from the Taco Bell menu in November 2021, with Taco Bell citing their desire to make environmentally-conscious choices as one reason for the removal of the item. Taco Bell eliminated several other items from the regular menu around the same time, including Pico de Gallo and the spicy potato soft taco.
However, there's a silver lining for diehard fans of the Mexican Pizza – The Sun reports that Taco Bell will be bringing it back to the menu and that fans should look for it to return in April or May 2022. Doja Cat, along with fans of all ages, will soon have another reason to head to Taco Bell.
RELATED: Doja Cat Explains How She Chose Her Name, Recalls 'Times Where I Didn't Like My Music'