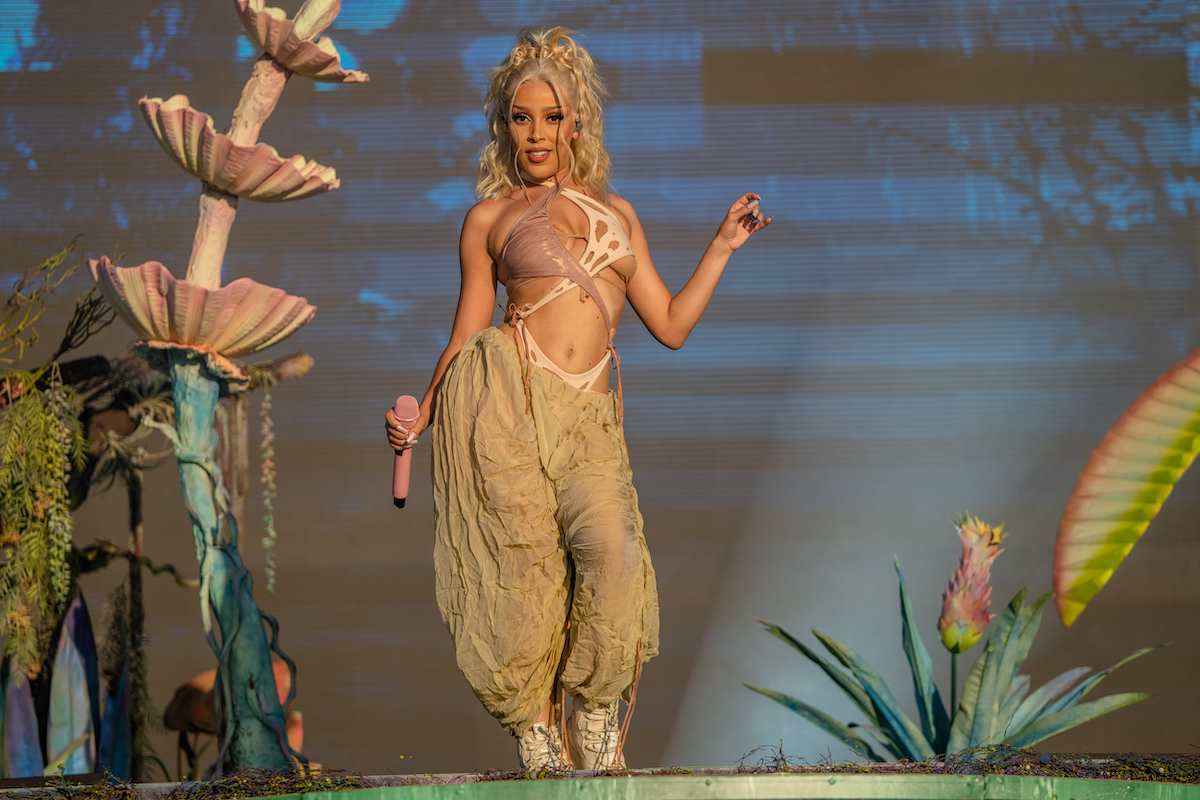 Doja Cat
Doja Cat is an American singer, songwriter, and music producer. 
Doja Cat, born Amala Ratna Zandile Dlamini in 1995, was creative from a young age, learning piano, dance, and teaching herself to sing. In 2014, she released her first EP, "Purrr!" which lead to her song "So High" going viral.
Following the success of her EP, Doja Cat released her debut full-length album, Amala, in March 2018 through Kemosabe and RCA Records.
Her sophomore album Hot Pink was released shortly after, in November 2019. One single from Hot Pink, "Say So," went multi-platinum before hitting the No. 1 spot on the Billboard 200, boosted by the remix she did with Nicki Minaj.
---
Full Name: Amala Ratna Zandile Dlamini
Birthday: Oct. 21, 1995
Height: 5 feet 5 inches
Net Worth: $8 million
EP: Purrr!
Studio Albums: Amala (2018), Hot Pink (2019), Planet Her (2021)
---
Follow Doja Cat on Instagram and Twitter.
Read the latest articles about Doja Cat: