Don Knotts' Daughter Says 'The Andy Griffith Show' Star Was 'Very Loved by Women All the Time'
While actor Don Knotts may have portrayed the bumbling, childlike Deputy Sheriff Barney Fife on the classic television comedy The Andy Griffith Show, his daughter shared recently that her dad was anything but that.
In fact, Karen Knotts wants his fans to know that her father was quite the opposite and had a captivating effect on ladies. Here's what she had to say.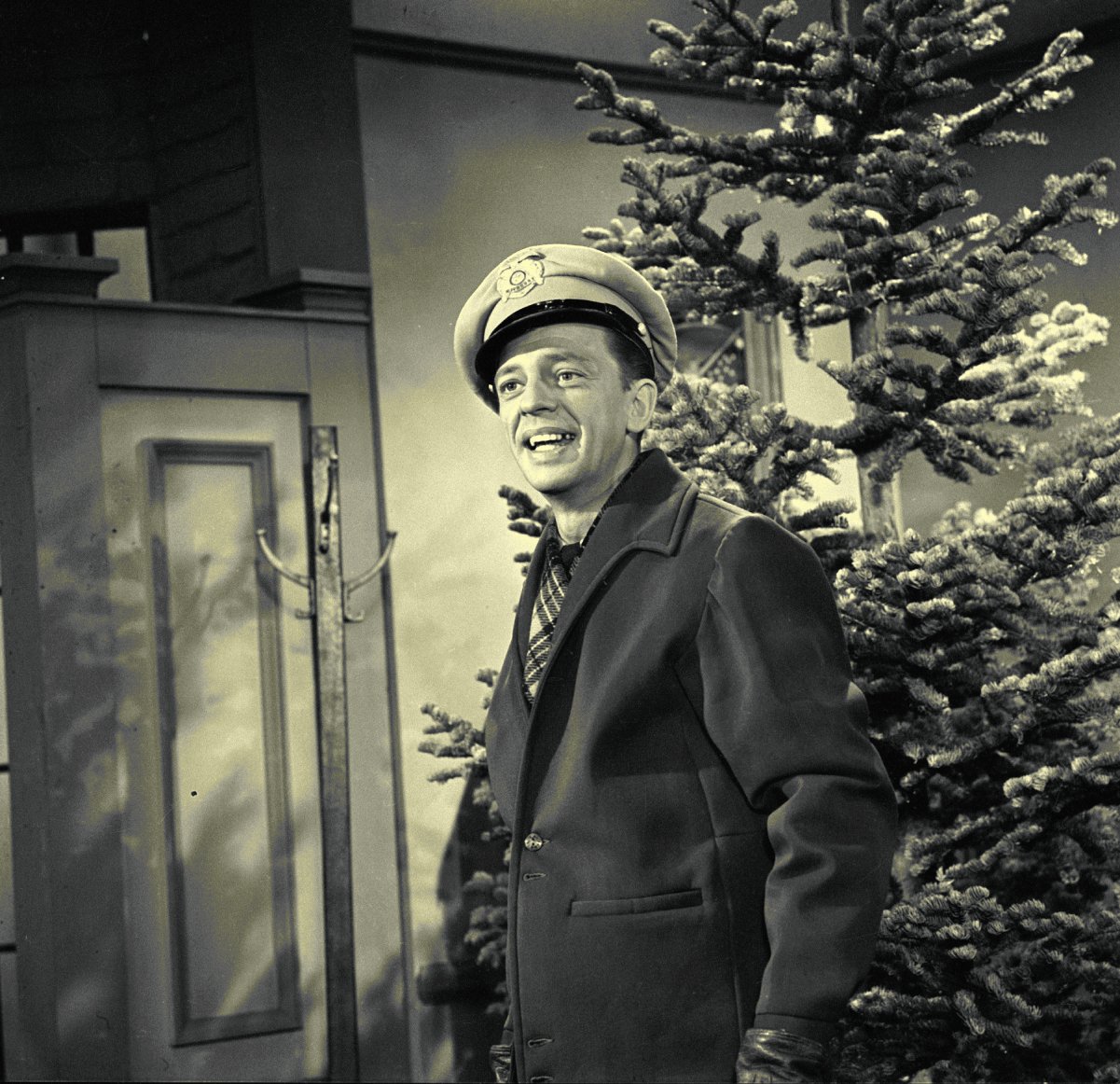 Don Knotts was married three times
The Barney Fife actor wed three times, first to Kathryn Metz in 1947. The couple had two children (daughter Karen and son Tom) and divorced in 1964. Knotts' brother-in-law Daniel de Visé wrote in Andy and Don: The Making of a Friendship and a Classic American TV Show that while "Don had always been faithful to Kay," in the 1960s he began other relationships. "He wanted me to understand it," Metz told the author, "but I didn't."
The actor tried marriage again in 1974, this time with Loralee Czuchna, who told de Visé that Knotts had been diagnosed with macular degeneration during their time together. It was the health scare, his former wife said, that led to the decade-long union's end: "When he started to lose his vision, I think he just panicked, and he started to live out some sort of bucket list."
Knotts met his third wife, Francey Yarborough, in the 1980s when both worked on the television sitcom What a Country! Despite their age difference, the two became an item and married in 2002, as the author noted.
"Francey Yarborough, a beautiful, kind-hearted actress, had settled in Hollywood to pursue improvisational comedy," he wrote. "In early 1987, she was hired on What a Country! Her main job was to help Don learn his lines. She was in her 20s, and he was entering his 60s; yet, they were kindred spirits …" Yarborough recalled, "'My first reaction to him was that he was so vulnerable. I'd never met someone so vulnerable.'" The couple remained married until Knotts' death in 2006 at age 81.
His daughter opened up about her father's popularity with women
Karen Knotts recently released her memoir, Tied Up in Knotts: My Father and Me, in which she shared a little-known side of her father: his "magnetic" effect on women. It's not so much that he was an ardent ladies' man. Instead, as Karen told The New York Post, he simply was able to connect with women in a way that other men could not; her dad was "very loved by women all the time."
The magic in connecting to her father, she said, was all in his eyes.
"There was something about my dad," she continued. "Even I noticed like there was something about him that drew you in. Like you could just be sitting and having a normal conversation with him and you would just be staring into his eyes, like trying to figure out what he was really thinking. There was something magnetic about his personality and women definitely responded to that."
Don Knotts was loved 'because of his vulnerability'
In her book, Karen observed that "Women loved Dad because of his vulnerability and, of course, he made them laugh!"
She quoted Nancy Morgan, the first wife of late actor John Ritter, who co-starred with Knotts on Three's Company. Morgan remarked, "I saw Don as the man who was quiet, kind, and respectful, warm with the greetings, self-contained; it's hard to achieve all that. There's almost nothing sexier than someone who can be hilarious."