'Don't Look Up' Star Leonardo DiCaprio Had 'A Problem' With Meryl Streep's Nude Scene
Adam McKay's 'Don't Look Up' includes one brief Meryl Streep nude scene, but Leonardo DiCaprio was the one actor who drew particular issue with the particular scene.
Don't Look Up brings a little bit of humor to the 2021 movie landscape. Many major award contenders are quite serious this year, although Adam McKay's Don't Look Up certainly doesn't take itself very seriously. It approaches a real-life concept with a satirical lens. However, star Leonardo DiCaprio drew an issue with Meryl Streep's brief nude sequence that he felt was a bit disrespectful to the legendary actor.
'Don't Look Up' cast satirizes real events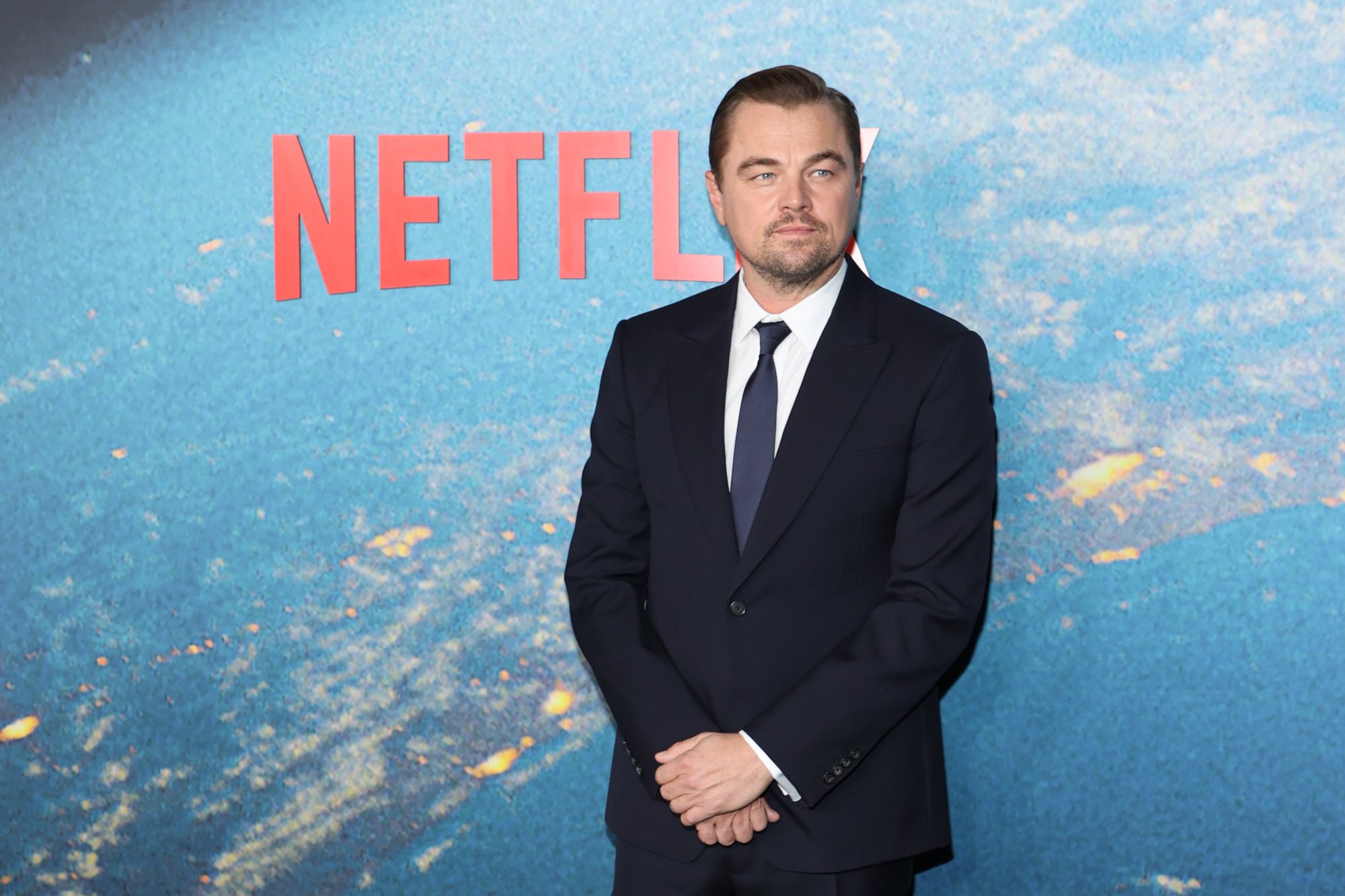 McKay's film follows astronomer Dr. Randall Mindy (DiCaprio) and Ph.D. candidate Kate Dibiasky (Jennifer Lawrence). She discovers a comet hurtling toward Earth that will end the human race. They take the issue up to President Orlean (Streep), who refuses to listen. McKay's newest film is a satire on the climate crisis, although it also fits in with the coronavirus (COVID-19) pandemic.
Don't Look Up brings a star-studded cast to McKay's satire. DiCaprio, Lawrence, and Streep are some of the world's biggest actors. The cast also includes Cate Blanchett, Rob Morgan, Jonah Hill, Mark Rylance, Tyler Perry, Timothée Chalamet, Ron Perlman, Ariana Grande, and Kid Cudi. The Don't Look Up cast is a big draw for audiences.
Leonardo DiCaprio had 'a problem' with Meryl Streep's nude scene
The Guardian talked with McKay about Don't Look Up. He discussed the movie's concept and the big cast involved. Streep has a very brief nude scene in Don't Look Up that some press and general audiences brought up. McKay and Streep herself didn't have an issue with it, but DiCaprio did. He holds her in such high regard that he didn't want any disrespect to come her way.
"She is fearless," McKay said. "And yes, that is a body double. But you know who had a problem with it? Leo [DiCaprio]. Leo just views Meryl as film royalty … although maybe royalty is not a compliment … but as such a special figure in the history of film."
McKay continued: "He didn't like seeing her with the lower back tattoo, walking for a second naked. He said something to me like: 'Do you really need to show that?' And I was like: 'It's President Orlean; it's not Meryl Streep.' But she didn't even blink. She didn't even bring it up."
Conservative political leaders such as Donald Trump are clear influences for President Orlean. Streep does a magnificent job in the role and puts her improv talents on full display, as well as whatever else the film required from the Oscar-winner.
Where is 'Don't Look Up' streaming?
Don't Look Up is offering viewing choices to moviegoers interested in seeing Don't Look Up. The movie is currently playing exclusively in select theaters, but audiences will have to sit tight a bit longer if they want to watch the film from the comfort of their own homes. Netflix holds the rights to McKay's newest movie, so it will make its way to the streaming platform. Don't Look Up will stream on Netflix starting Dec. 24.