'Doomsday Mom: The Lori Vallow Story': Where Is Lori Vallow Today?
Lifetime's 'Doomsday Mom: The Lori Vallow Story' looks at the case of a mother accused of killing her two children. Lori Vallow and her husband Chad Daybell were preparing for end times and may have believed the children were zombies. Both have been charged with murder; Vallow is undergoing mental health treatment before standing trial.
The story is as bizarre as it is shocking: a mother accused of murdering her two children due to her involvement in a so-called "doomsday cult." The case against Lori Vallow and her husband Chad Daybell (also accused of murder) is still playing out in court. Bu that hasn't stopped Lifetime from tackling the story in its new movie, Doomsday Mom: The Lori Vallow Story. 
Lori Vallow's children disappeared in September 2019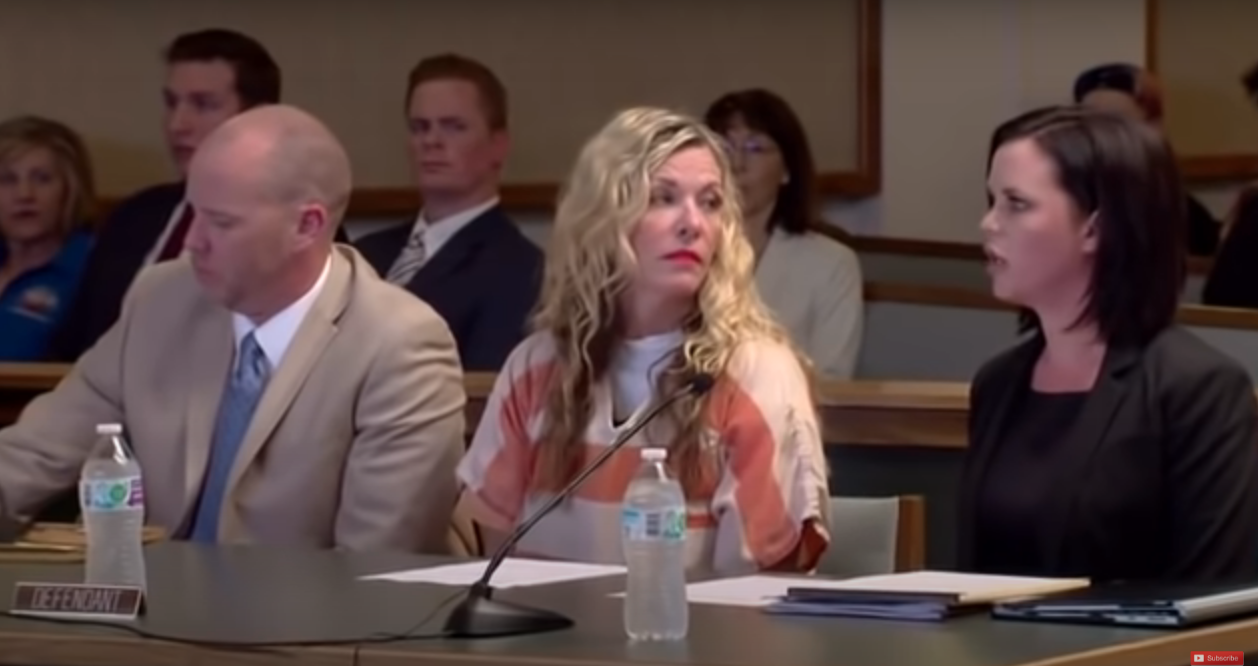 Most people first heard of Vallow in Daybell in November 2019. That's when relatives contacted authorities. They informed police that they had not seen Vallow's two children, 7-year-old Joshua "JJ" Vallow and 17-year-old Tylee Ryan, since September 2019. 
When officers visited Vallow's home in Rexburg, Idaho, she told them the kids were with family in Arizona. Shortly after that, she and Daybell vanished, later surfacing in Hawaii, where Vallow was arrested in February 2020 after failing to produce her children, ABC News reported.
The case of the missing kids attracted significant media attention, and also drew attention to the strange deaths of several other people in Vallow and Daybell's lives, including Vallow's estranged husband Charles Vallow, whom her brother Alex Cox shot and killed in July 2019. Cox himself died in December 2019. In addition, Daybell's wife Tammy Daybell died in October 2019. He and Vallow married two weeks later. 
As police searched for the children, Vallow and Daybell's unusual beliefs also came under scrutiny. The couple were said to be preparing for end times. They also believed that some people were "zombies" or inhabited by evil spirits, KUTV reported. Reportedly, the pair became convinced that JJ and Tylee were zombies. 
Lori Vallow is in a mental health facility 
In June 2020, JJ and Tylee's remains were discovered on Daybell's property. He was arrested and charged with concealing and destroying evidence. 
In May 2021, both Vallow and Daybell were each charged with two counts of murder in the deaths of Tylee and JJ. Daybell was also charged with murdering his former wife Tammy, and Vallow was charged with conspiring to commit murder in her death. He is also charged with insurance fraud and she has been charged with grand theft for collecting her children's Social Security payments after their deaths.
While Vallow has been charged with murder, an Idaho court has determined she is not currently competent to stand trial. Instead, she has been committed to a mental health facility, where she will undergo treatment for no more than 90 days, ABC News reported. During that time she'll be periodically evaluated to determine if the case against her can proceed.
Meanwhile, the case against Daybell, who has pleaded not guilty, is moving forward. His trial will begin November 8, according to East Idaho News. 
Lauren Lee Smith plays Lori Vallow in 'Doomsday Mom'
In Doomsday Mom, Lauren Lee Smith plays Lori Vallow. Marc Blucas portrays Chad Daybell. Linda Purl and Patrick Duffy also star. 
A teaser for the movie shows Chad telling Lori that he's had a vision telling him Tylee and JJ's souls "need to be freed from this limbo that they're trapped in."
"They're not Tylee and JJ anymore," he says. "They've been taken over by alien spirits. They've gone dark."
Doomsday Mom: The Lori Vallow Story premieres Saturday, June 26 at 8 p.m. ET on Lifetime.