Dreezy Was 'Super Surprised' by Kodak Black's Verse in 'Spar'
Rappers often bring not only their voices to their songs but also their personalities. And given the current social and political climate, it's no surprise to hear a rapper take a stand. Kodak Black — who has vocally supported Donald Trump — even brought some of that same energy to his verse on Dreezy's 2017 single "Spar," a move that shocked the rapper herself.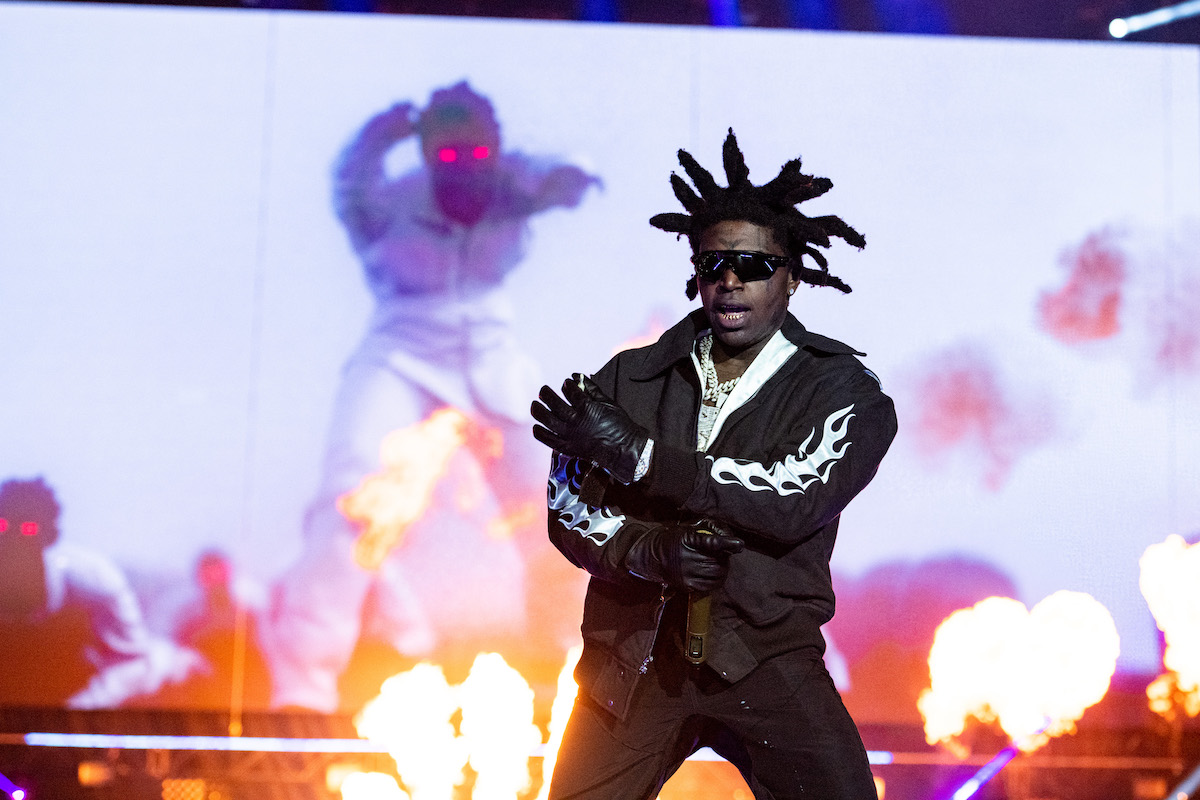 Donald Trump pardoned Kodak Black in January 2021
Hip-hop has always been a lightning rod for controversy. So with the political division in the United States, it stands to reason rappers wouldn't mince words about how they feel. While rappers like Eminem were denouncing Trump, Kodak Black came to his defense. Of course, the reason why is simple: Trump pardoned Kodak Black.
The rapper pleaded guilty in 2020 to firearms charges and received a sentence of 46 months in jail. But Kodak Black and fellow rapper Lil Wayne were among those whom Trump pardoned on his final day in office. Since then, Kodak Black has opened up about how Trump shouldn't have lost the 2020 presidential election, feeling — in his own words — he owed Trump a favor for his freedom.
Kodak Black's 'Spar' verse shocked Dreezy
Years before that, Kodak Black name-dropped Trump in his verse on Dreezy's "Spar." And though he doesn't necessarily take political sides, he does express an acute awareness of the issues the nation was facing at the time.
"When I'm in Washington, D.C., I'm doing fraud n' stuff," Kodak Black raps on the song. "Ain't worryin' 'bout Donald Trump/ Ain't worryin' 'bout seeing no monuments/ These people got weather control/ Where the hell you think Hurricane Harvey from?/ The wind ain't got no name/ Where the hell you think Hurricane Harvey from?"
And in a 2022 interview with Hip Hop DX, Dreezy revealed her own surprise when she first heard Kodak Black's verse on the track, which also features singer/rapper 6LACK. 
"I was super surprised," Dreezy said. "I was happy that we even had Black men talking about real issues that's going on in the world and with the presidency and stuff like that. But for Kodak to be so articulate and specific with what he was talking about, it's like he had something on his chest. I love that. That means he's a real poet, and he's smart."
Dreezy just released an album with Hit-Boy
Despite her respect for Kodak Black as an artist, Dreezy hasn't worked with him much since. But she has been busy. In 2019, Dreezy released her sophomore album, titled Big Dreez. That album featured singles "Where Them $ @," "Chanel Slides," and "RIP Aretha."
And in 2022, Dreezy teamed up with Hit-Boy for a collaboration album called Hitgirl. Now that the U.S. is well into Joe Biden's presidency, it will be interesting to see whether Dreezy gives Kodak Black a chance to put his 2 cents in on the country.
RELATED: Kodak Black's Lawyer Appeared on 'The Apprentice' With Donald Trump