Duggar Critics Are Shocked Jill Duggar Wore Shorts to an Event Jim Bob and Michelle Duggar Would Be At
Those who follow Jill Duggar know she's taking serious leaps away from her famous family. While Jill was a staple on 19 Kids and Counting and Counting On, her husband, Derick Dillard, has been spilling major tea. And Derick explained that Jill is breaking free from her parents' rules and restrictions to live an entirely different life.
Jill's also made major progress when it comes to a more modern wardrobe. While she was never allowed to wear shorts growing up, she just wore them to a family event — and it seems Jim Bob and Michelle Duggar were there to witness it as well.
The Duggars had a strict dress code growing up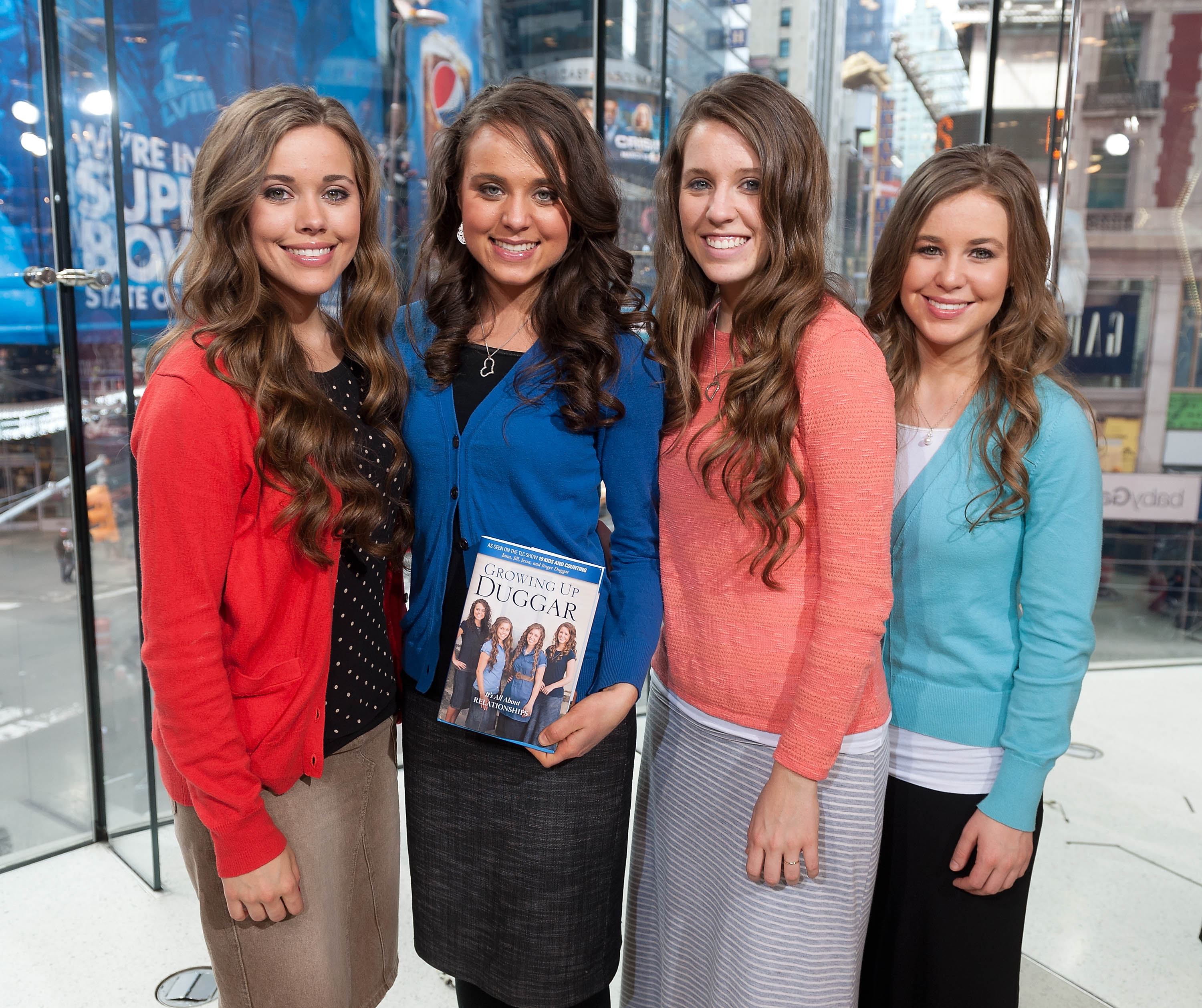 The Duggars had to abide by a number of rules when living under Jim Bob and Michelle's roof — and their dress code got a ton of attention. The women were expected to wear long skirts that went past their knees and tops that covered their shoulders. Pants were not allowed, as they revealed too much of a woman's figure.
Not only were the Duggars expected to follow this code of conduct, but the women in the family also had a code word for provocatively-dressed women they noticed on the street. The girls would whisper "Nike" to the boys to indicate that they should avert their gaze, as someone inappropriately dressed was nearby.
"That's a signal to the boys, and even to Dad, that they should nonchalantly drop their eyes and look down at their shoes as we walk past her," the Duggar women wrote in Growing Up Duggar. "It's meant to help keep the guys' eyes from seeing things they shouldn't be seeing."
Jill Duggar is on the outs with her family, according to her husband, Derick Dillard
Jill's proving again and again to her social media followers that she's not scared of going against her family. She's loosened up her dress code quite a bit over the years, and she's even promoted science-based podcasts and put her oldest son into public school. And her alleged feud with her father, Jim Bob, might have something to do with it.
At the end of 2019, Derick started telling his Instagram followers that he and Jill rarely see the other Duggars, as they need permission from Jim Bob before visiting the huge Duggar family home. Since then, he's posited that Jim Bob is also in control of the TLC contracts for all of his kids. And Derick also slammed TLC for pressuring Jill to continue filming for the network when she no longer wanted to.
Derick's talked to several outlets and publications regarding his opinion on Jill's family. While Jill hasn't said much herself, she seems to support her husband spreading her truth.
Duggar critics are surprised Jill wore shorts to an event her parents attended
While Jill may not be on the best terms with some of her family members, it seems she still sees her siblings and her parents in some situations. On July 13, she posted photos with Joy-Anna, her pregnant younger sister, to her Instagram Story. Reddit users noticed Jill's whole family was at this event, too — and she still chose to wear shorts.
"Loving the fact that jill wore SHORTS to an event her entire family would be at," one Reddit user wrote. "Meech and JB must've been fuming, I wish I could've seen the look on their faces."
"Also that she didn't really bother to dress up? Just said screw it and threw on shorts and that hairband," another noted. "Jill is in her own world now and she loves it."
"The knees!! All the knees!!" another joked.
Jill and Joy-Anna look quite happy in the photos, so we're glad they got to spend time with each other. As for Jill, it's clear she'll continue to do exactly what she wants.
Check out Showbiz Cheat Sheet on Facebook!