Duggar Family Defenders Outraged, Heartbroken After Learning 'Counting On' Is Ending
Counting On is kaput. When TLC announced it had canceled the Duggar family's reality show, many people had the same reaction: finally. After multiple scandals over the years — the latest involving Josh Duggar's arrest on charges of receiving and possessing child pornography — there was widespread feeling that it was time for the network to cut ties. 
But not everyone was happy with the network's decision to cancel the Duggars. Some loyal fans of the extra-large family reacted to the news with disappointment and outrage.
TLC wants to give the Duggar family the chance 'to address their situation privately'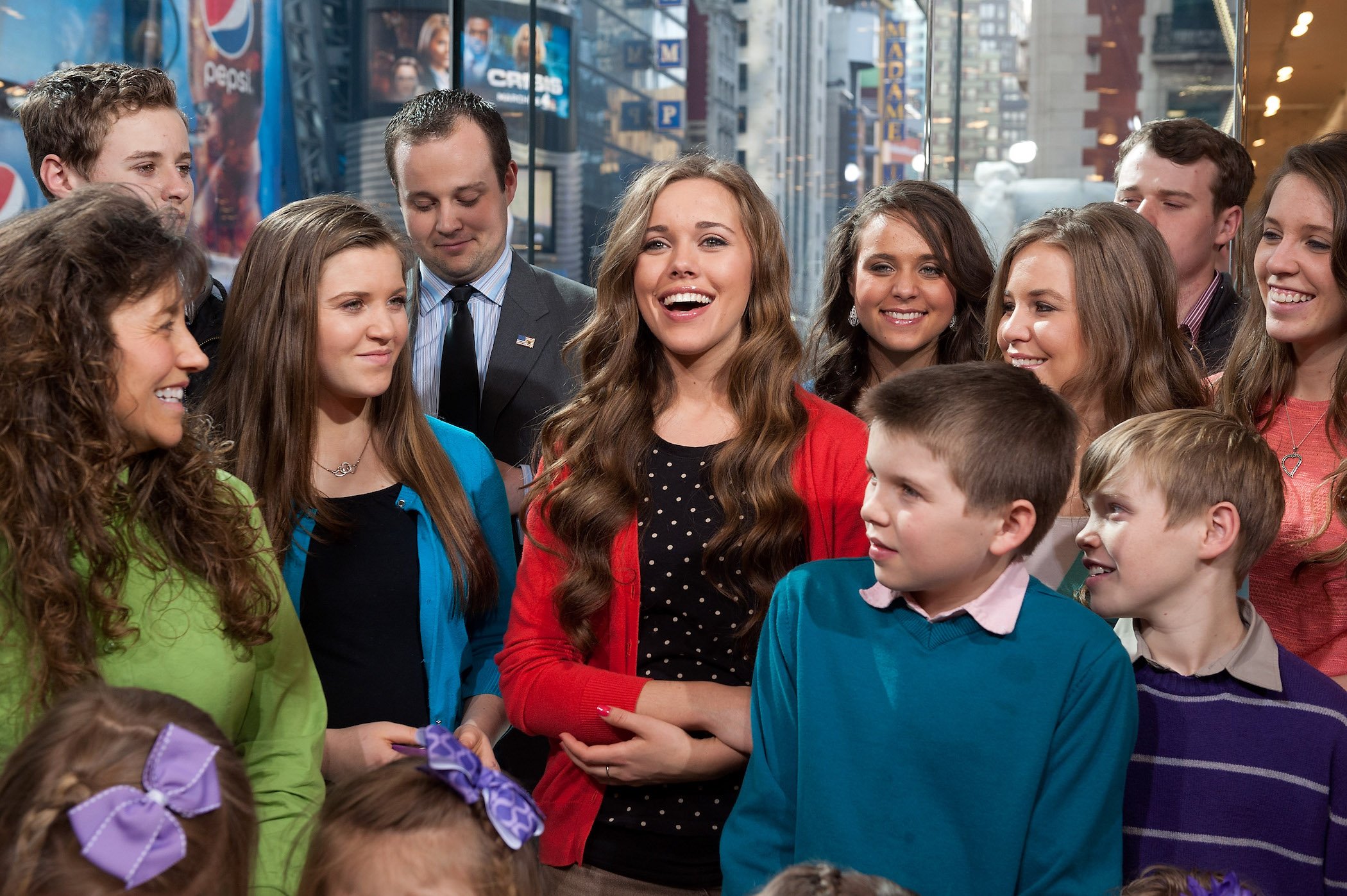 RELATED: Duggar News: Will Any Duggars Have a Spinoff Show Now That 'Counting On' Is Canceled?
The calls to cancel Counting On began in earnest after Josh, 33, was arrested in late April. A Change.org petition calling on the network to stop airing the show garnered tens of thousands of signatures. But it wasn't until nearly two months after Josh pleaded not guilty that TLC announced the show was ending. 
"TLC will not be producing additional seasons of Counting On," the network said in a statement shared with Us Weekly on June 29. "TLC feels it is important to give the Duggar family the opportunity to address their situation privately."
Some 'Counting On' fans can't believe TLC canceled the show 
The news that there would not be any more episodes of Counting On was a blow to the Duggar family's fans, many of whom have been following them since their previous show 19 Kids and Counting debuted on TLC in 2008.
"I am so heartbroken over Counting On being cancelled," one person wrote in reply to Duggar family cousin Amy Duggar's Instagram post about the end of the series.
A number of people commented on TLC's Instagram post promoting another show to express their disappointment. Several pointed out that Josh had never appeared on Counting On. 
"Can't believe you cancelled Counting On. Josh isn't on those episodes!" one wrote. 
RELATED: Jill Duggar Posted a Photo With Derick Dillard's Mom After 'Counting On' Officially Canceled
TLC canceled 19 Kids and Counting in 2015 after allegations surfaced that Josh had molested multiple girls, including several of his sisters, when he was a teenager. He has not appeared on TV since then. 
Others Duggar family defenders argued that TLC shouldn't punish other family members for Josh's actions. 
"Quit cancelling Counting On," one wrote. "Josh hasn't been on the show. It's a family we mostly enjoy watching. It's ridiculous how his actions has to [affect] his siblings that have nothing to do with him!!!!"
Many people support the decision to cancel 'Counting On' 
While there are those who will miss seeing the Duggar family on TLC, many others have indicated they support the decision.
"I'm beyond happy about the cancellation," one wrote on Amy's Instagram post.
However, some seemed to think it was too little, too late. "Why the hell would you cancel the Duggar's now? Y'all knew josh had issues for years now so that's just ridiculous," one person commented on TLC's Instagram post.
"It should've been cancelled a long time ago," another wrote.
Check out Showbiz Cheat Sheet on Facebook!