Duggar News: These Duggar Family Members Might've Been Bridesmaids at Jed Duggar's Wedding
Jed Duggar is officially a married man. He walked down the aisle with Katey Nakatsu in April 2021, and he's finally posting about it on Instagram. Now, Duggar family followers are curious as to who was in the bridal party.
In the most recent Duggar news, Jedidiah Duggar became a married man. Fans and critics alike speculated that Jed may have been getting married in April 2021, but now, the news is official. As for who was in the wedding, that's still up for debate. But Duggar family critics think they know which Duggar family women may have been bridesmaids.
Duggar news: Did Jed Duggar get married? Everything we know about the wedding
The Duggar family is all about their courtships and weddings, and it's typical for them to alert fans when a new courtship begins. As for Jed, he chose to keep his relationship totally private until his wedding day. Once the Duggar news officially hit the media, he already walked down the aisle with Katey Nakatsu.
"For a long time, I have prayed for my future spouse, not knowing who that person would be," Jed posted to Instagram on April 3, 2021. "God answered my prayers far beyond what I could have ever imagined in Katey! We have enjoyed quietly developing our relationship over the past year and every moment together has been amazing!"
Prior to the wedding, critics found evidence of the secret courtship. The wedding invitation was leaked, and Jed's friend told his Instagram followers a wedding was absolutely happening, as he was asked to be at the rehearsal a day ahead of time. The Duggars remained tight-lipped about the event, though.
These Duggar family members may have been bridesmaids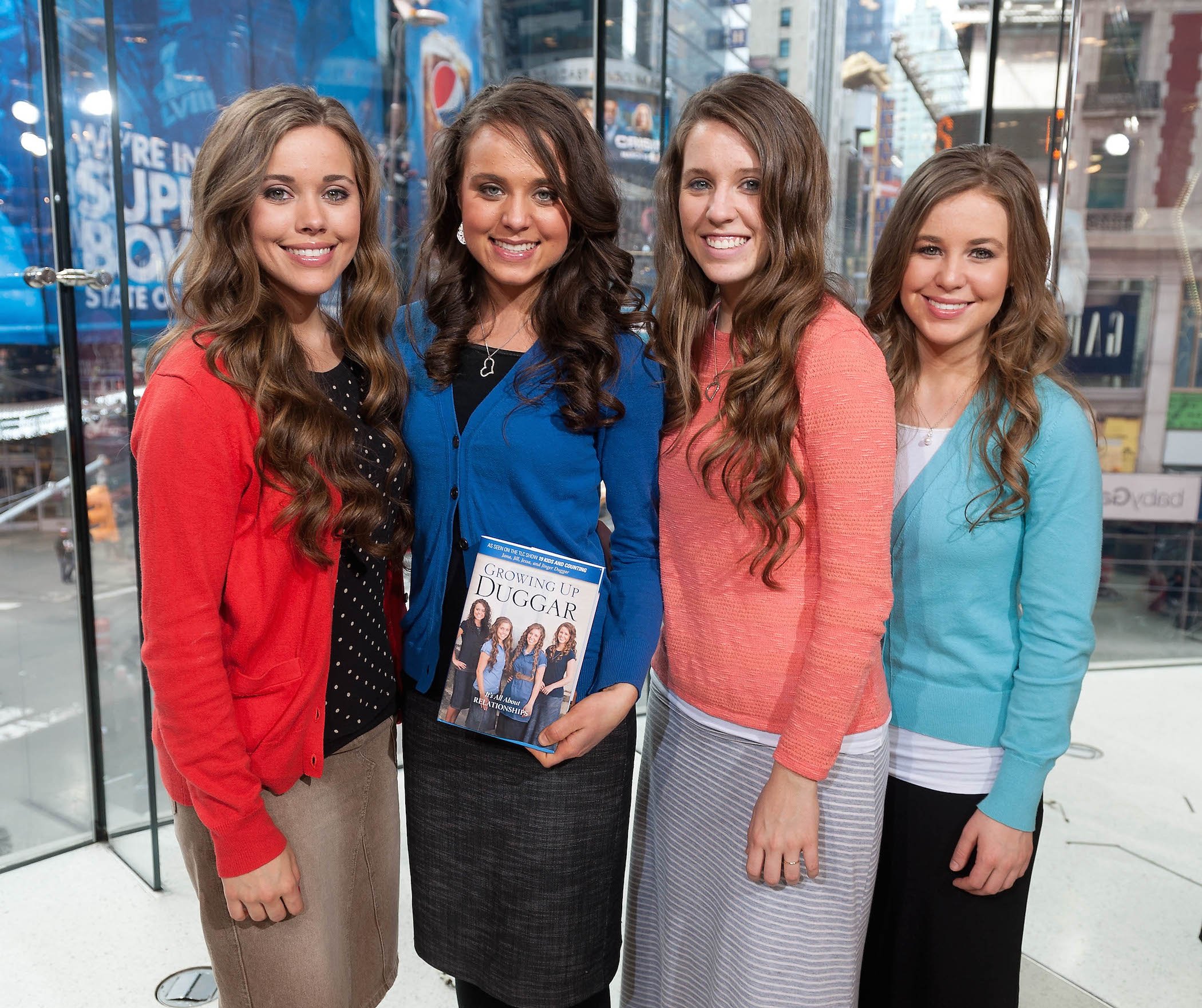 Now that the Duggar news is out, fans want all the details about the wedding. And Reddit users believe they potentially figured out who some of the Duggar family bridesmaids were.
Jinger Duggar lives in California, but it looks like she made it to Jed's wedding. She and Jeremy Vuolo posted photos to their Hope We Hold Instagram and personal accounts, and they're clearly dressed up for an event. While they could be dressing up for Easter Sunday, Duggar family critics suspect Jinger is wearing a bridesmaid's dress.
"I 100% believe that this is a bridesmaid's dress," a Reddit user stated. "It looks like her in the processional are the wedding, and this appears to be in the parking lot outside wedding."
Aside from Jinger, critics suspect Kendra Duggar and Lauren Caldwell were also bridesmaids. Others think just Lauren was a bridesmaid given the dress she sported in Instagram photos.
"Agree, I think Lauren may have been a bridesmaid but not Kendra," another Reddit user stated.
"The dresses have different sleeves?" another critic commented. "So maybe Lauren only was a bridesmaid?"
"The matching hair also screams bridesmaid," yet another Reddit user noted.
As for the rest of the wedding party, we imagine Katey, Jed's wife, had bridesmaids from her side of the family.
Is Jeremiah Duggar courting? Fans think Jed's twin could be next
So, which Duggar family member will be the next to announce a courtship? While all eyes are on Jana Duggar, many fans suspect Jeremiah Duggar, Jed's twin, is also courting.
Evidence suggests Jana is courting Stephen Wissman, and Jeremiah is courting Stephen's sister, Hannah Wissman. It looks like the rumors around Jeremiah were strengthened after he was spotted near Hannah at Justin Duggar's wedding.
We're hoping the Duggar family announces these courtships instead of keeping them a secret, as family followers love to know the scoop. For now, we'll anxiously await the next big Duggar news announcement.
TLC did not return a request for comment about any details of the wedding by the time of publication.
Check out Showbiz Cheat Sheet on Facebook!