Duggar News: Jill Duggar Considers Dreadlocks as Next Hairstyle
More recently, Josh Duggar's been all over Duggar news due to his April arrest. While TLC canceled Counting On, the rest of the Duggars continue to post content to social media. And Jill Duggar just asked her followers what they think about a potential new hairstyle for her. Here are the hairstyles Jill's considering, including dreadlocks, which are shocking Duggar family fans.
Duggar news: Jill Duggar might change her hairstyle to dreadlocks
Jill's maintained hair beyond shoulder-length for a long time. Back in 2019, she made Duggar news with one of her biggest haircuts ever. She even filmed the reaction from her husband, Derick Dillard. "I wanted to get a little more cut off than I did last time and wanted to get it done soon because it was getting to be hard to manage, the boys were getting tangled in it, I was sitting on it, and the weight was contributing to headaches!" she wrote on her family blog at the time.
She followed through with the 2019 hair transformation and loved the result. Now, she's ready to move on to a style that's possibly even more dramatic.
"So, Derick and I were talking last night about me trying something new with my hair and wanted to get ya'll's thoughts," Jill explained via Instagram Stories on July 23, 2021. In text on her Stories, she also wrote, "I've chopped it once, never colored it, had a perm, like, forever ago … and now I mostly trim and get layers."
Finally, Jill revealed a few styles she's considering — and one of them is dreadlocks. "Ya'll know I love a little earthy BOHO look," Jill added. "I actually do love the thin dreads or starting with just a few."
Duggar family critics are shocked by Jill's potential new hair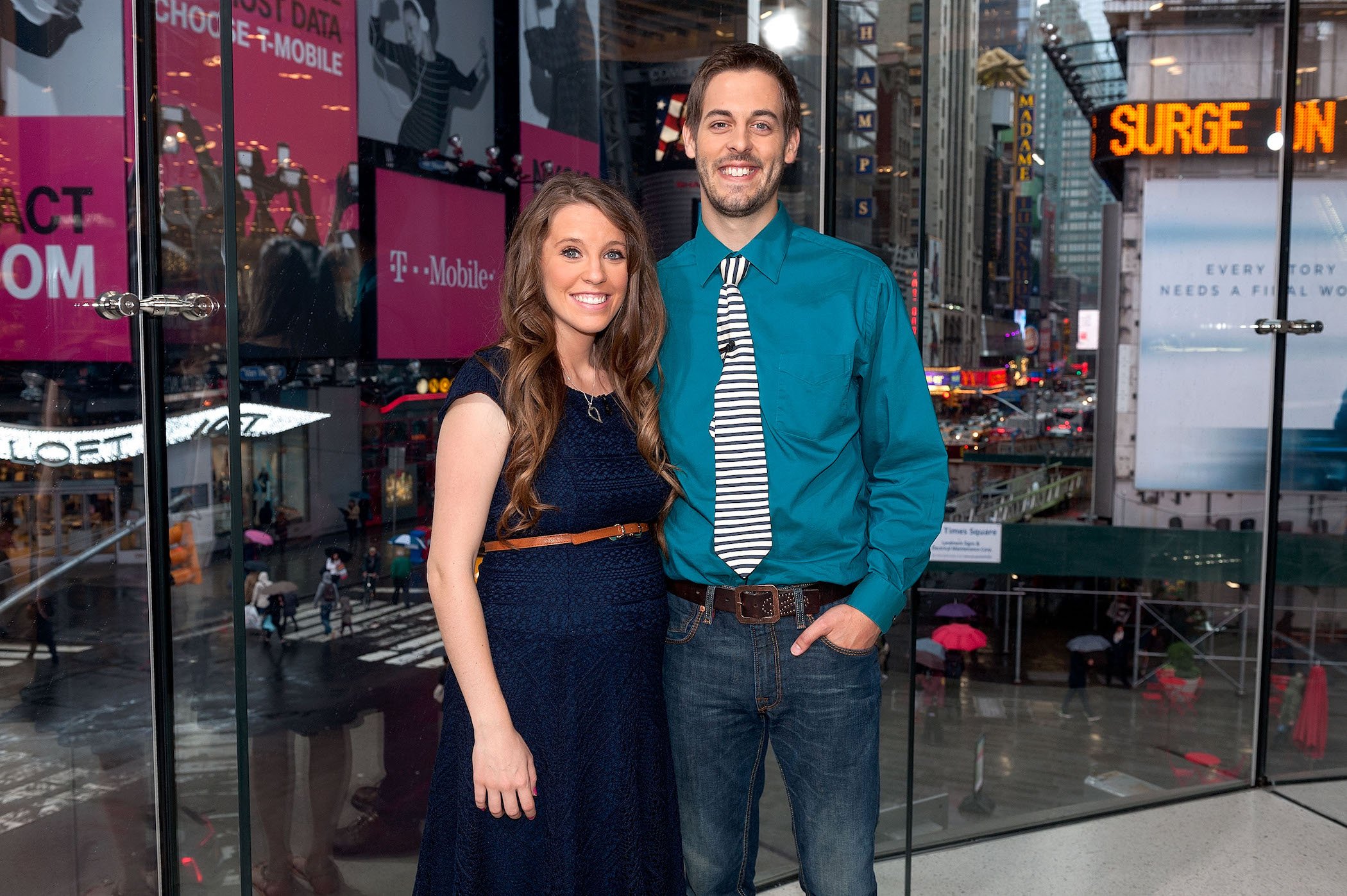 Jill's established herself as a rebel in the Duggar family. She's spoken out against her parents and Counting On in the past. But fans and critics alike never expected her to make Duggar news by potentially getting dreadlocks.
"I SCREAMED when I saw this post," one Reddit user commented.
"The possibility of Jill getting white-girl locs is both somehow totally unsurprising and has caught me completely off guard," another Reddit user noted.
"I clapped my hand over my mouth and just stared … literally could not believe what I was looking at … it came so out of left field compared to the other options she was posting," yet another critic noted.
In addition to the dreadlocks, Jill posted other options much better suited for her hair, too. Some critics suspect she's just joking about the dreadlocks and wouldn't actually follow through.
What rules do the Duggars follow regarding their hair?
If Jill did follow through with any major hair change — dreadlocks or not — it'd make major Duggar news, as the Duggar family women always have long hair. While Jim Bob and Michelle don't have strict hair rules for their daughters, it's clear the parents encourage long hair, as it's discussed in the Bible.
"Our hairstyle is our choice and we choose longer hair based on our understanding of 1 Corinthians 11:14-15," the Duggar sisters explained in Growing Up Duggar.
"Does not the very nature of things teach you that if a man has long hair, it is a disgrace to him, but that if a woman has long hair, it is her glory? For long hair is given to her as a covering," 1 Corinthians 11:14-15 states.
No matter what Jill chooses, fans would love to see a major change. We hope she'll make a decision and keep fans apprised of what she wants soon!
Check out Showbiz Cheat Sheet on Facebook!
RELATED: Jana Duggar Debuted a Subtle Hair Change on Instagram