Duggar News: Jill Duggar Reveals Her Family Is Supporting Her as She Regroups Following Miscarriage
Jill Duggar is getting some support from those close to her after her miscarriage. The former Counting On star may be estranged from certain members of the Duggar family, but some of them have stepped up to help following her recent pregnancy loss, she revealed on social media. 
Jill Duggar opens up about 'regrouping' after pregnancy loss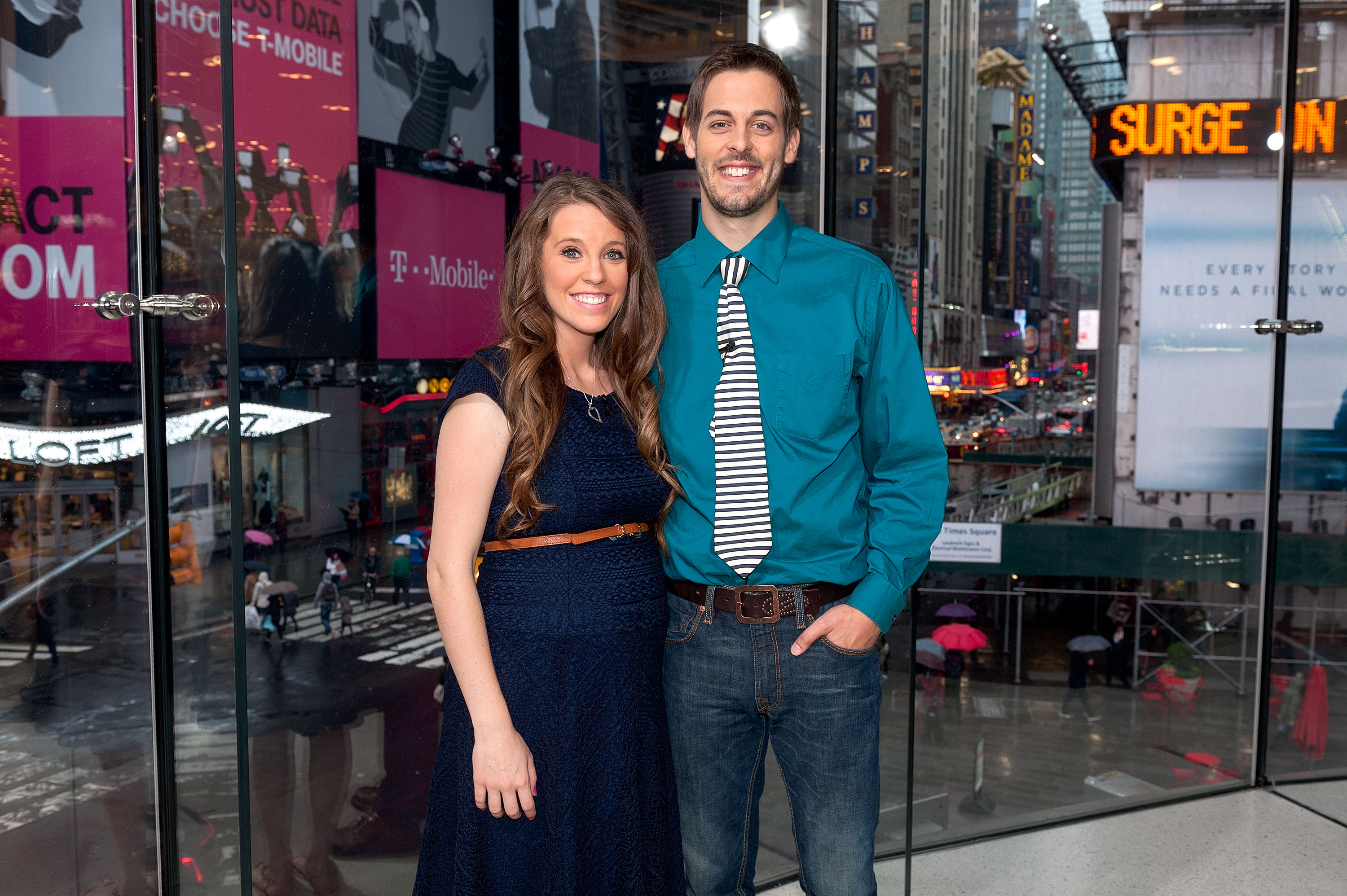 In a now-deleted Instagram Story (via Us Weekly) shared on Oct. 18, Jill opened up about how she's been coping since her miscarriage. 
"I just wanted to hop on here really quickly. It's been a little bit since I've shown my face on here," the one-time TLC star said. "We've just been taking more family time, kind of regrouping and getting back into some normal rhythms, but I just wanted to hop on here and say thank you to family and friends who have reached out and supported us, bringing us meals, cleaning our house, all the things."
Jill didn't specify which family members had reached out, but after sharing news of her miscarriage on social media, she received words of support from her cousin Amy Duggar and sisters Joy-Anna Duggar, Jinger Duggar, and Jessa Duggar. 
The former 'Counting On' star recently shared that she'd had a miscarriage 
Jill and her husband, Derick Dillard, have two kids, Israel, 6, and Samuel, 4. Recently, the couple learned they were expecting a third child. But soon after, Jill had a miscarriage. 
"We recently found out we were expecting our third baby," Jill shared in an Oct. 11 Instagram post. "We were thrilled! However, a few days later we started miscarrying." 
She added that she and her husband had named their baby River Bliss. In a post on the family's website, Jill explained how they chose that name.
"One meaning for River is tranquil'…and here in Arkansas, rivers are often a serene, beautiful escape in nature," she wrote. She also noted that the name was also a reference to the "river of life" in the Bible.
"[W]e chose Bliss for a middle name because our baby is living in perfect bliss with the Lord and was such a gift that brought immense joy and happiness to us even though only with us here on earth for a short time," she added. 
Jill Duggar is estranged from some members of the Duggar family 
While Jill Duggar still has a relationship with some of her 18 siblings, she's been open in the past about being estranged from other members of her large family, including her parents. In a video shared on YouTube in March 2021, she revealed that it had been "a couple years" since she had visited her parents' home. 
Jill also said there were some "restrictions" placed on their visits to her childhood home, though she didn't elaborate on what those were.  
"There's a lot of triggers there," Derick added when speaking of why they didn't visit Jim Bob and Michelle Duggar's house. 
Jill and Derick left Counting On in 2017. Later, they said that a dispute about money was one reason they decided to stop filming the reality show. Since then, Derick has been openly critical of Jim Bob and referred to his wife as an abuse victim in past posts on social media.