Dwayne Johnson Admits His Muscles Were 'Too Big' for His New Movie: 'Welcome to 2020'
Back in the day, Hollywood was filled with A-list action stars, such as Arnold Schwarzenegger and Sylvester Stallone. Nowadays, however, the age of movie stars has given way to an industry driven by franchises. But Dwayne Johnson remains perhaps the last massive action star standing. In fact, his muscles are so big they even stood in the way of his latest project.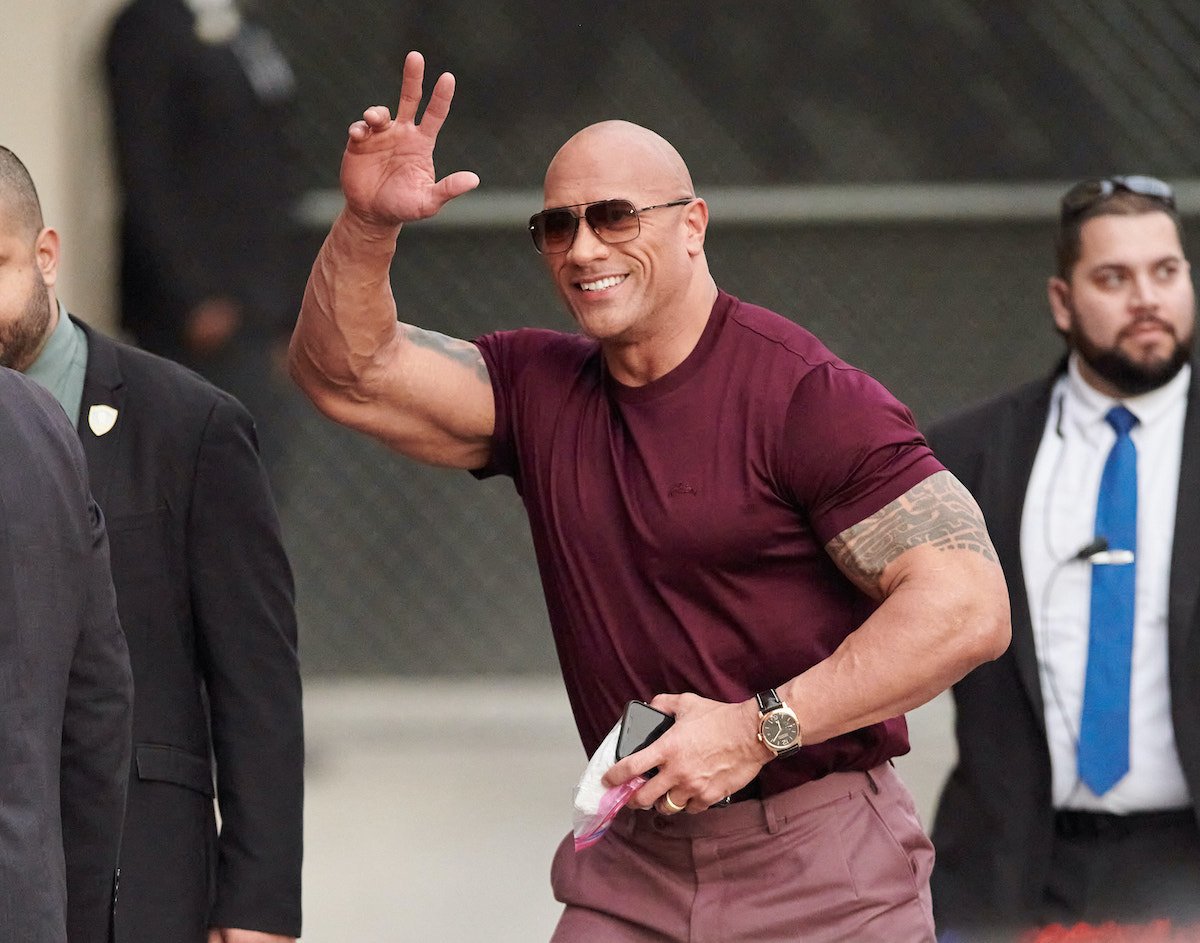 Dwayne Johnson has become one of Hollywood's busiest stars
Johnson memorably made his big-screen debut as the Scorpion King in 2001's The Mummy Returns. The 2000s saw him headline hits like The Rundown and The Game Plan, he didn't quite hit superstardom until the 2010s. Throughout that decade, he took on films like Fast Five, Moana, San Andreas, and Central Intelligence. And he's shown no signs of slowing down.
In fact, Johnson has only become more in-demand as time goes by. Recent hits like Hobbs & Shaw and Jumanji: The Next Level — the second in the series to star Johnson — are both on track to get sequels. And he's set to join the DC Extended Universe (DCEU) with the much-anticipated Black Adam. That production was pushed back, but Johnson has stayed busier than ever.
RELATED: Why Dwayne Johnson Is Grateful He Didn't Get to Play Jack Reacher
But the actor's physique complicated filming on his new film
Just as Johnson's filmography continues to grow, so too does his muscular physique. All fans need to do is look back at his early movies to see how much bulkier the star has become. While this only serves his role as the big-screen action hero, Johnson's body actually caused a problem recently. The star himself took to Instagram to explain the situation.
"Aaaaand guess who's too big to fit in yet another sports car and now we have to change the entire shot sequence around," Johnson wrote. Apparently, the actor's wide back made it impossible to get behind the wheel of a Porsche for his upcoming Netflix film Red Notice.
As a result, the actor and writer/director Rawson Thurber had to devise a creative way to still get the shots for the planned car chase sequence. What started out as an uncomfortable situation soon became a shared laugh on the set.
"After about 15 seconds of uncomfortable silence… Rawson, myself, and the entire crew just started laughing our asses off!" Johnson wrote on Instagram. "F**k it. Welcome to 2020."
RELATED: DCEU: Ryan Reynolds and Dwayne Johnson Hilariously Address 'Black Adam' Casting Rumors
'Red Notice' will be released on Netflix sometime in 2021
Both behind and in front of the camera, Red Notice is a reunion for Johnson. On screen, he'll appear alongside Gal Gadot and Ryan Reynolds. Gadot starred in both Fast Five and Fast & Furious 6 with Johnson. Meanwhile, Reynolds made an uncredited cameo in Johnson's Hobbs & Shaw.
Red Notice is also Thurber's third consecutive movie with Johnson. The pair previously made Skyscraper and Central Intelligence together. Netflix will release Red Notice sometime in 2021, though no specific date has been announced just yet for the action-comedy thriller.