Dwayne Johnson Admits to Plastic Surgery for His 'Man Boobs' During His WWE Days
Dwayne Johnson went under the knife during his WWE days for a vanity procedure.
Dwayne "The Rock" Johnson is one of the world's most likable stars, a former pro-wrestler for the WWE turned major movie star. He has appeared in some of the biggest blockbusters of the past ten years, earning acclaim for his talent and his approachable manner.
Johnson is a savvy businessman as well and has launched product lines that include activewear and tequila. As popular as Johnson is, the star knows what it is like to struggle with self-esteem issues. He has even admitted to going under the knife to help resolve a lingering cause of his body image struggles. 
How did Dwayne Johnson get started in wrestling?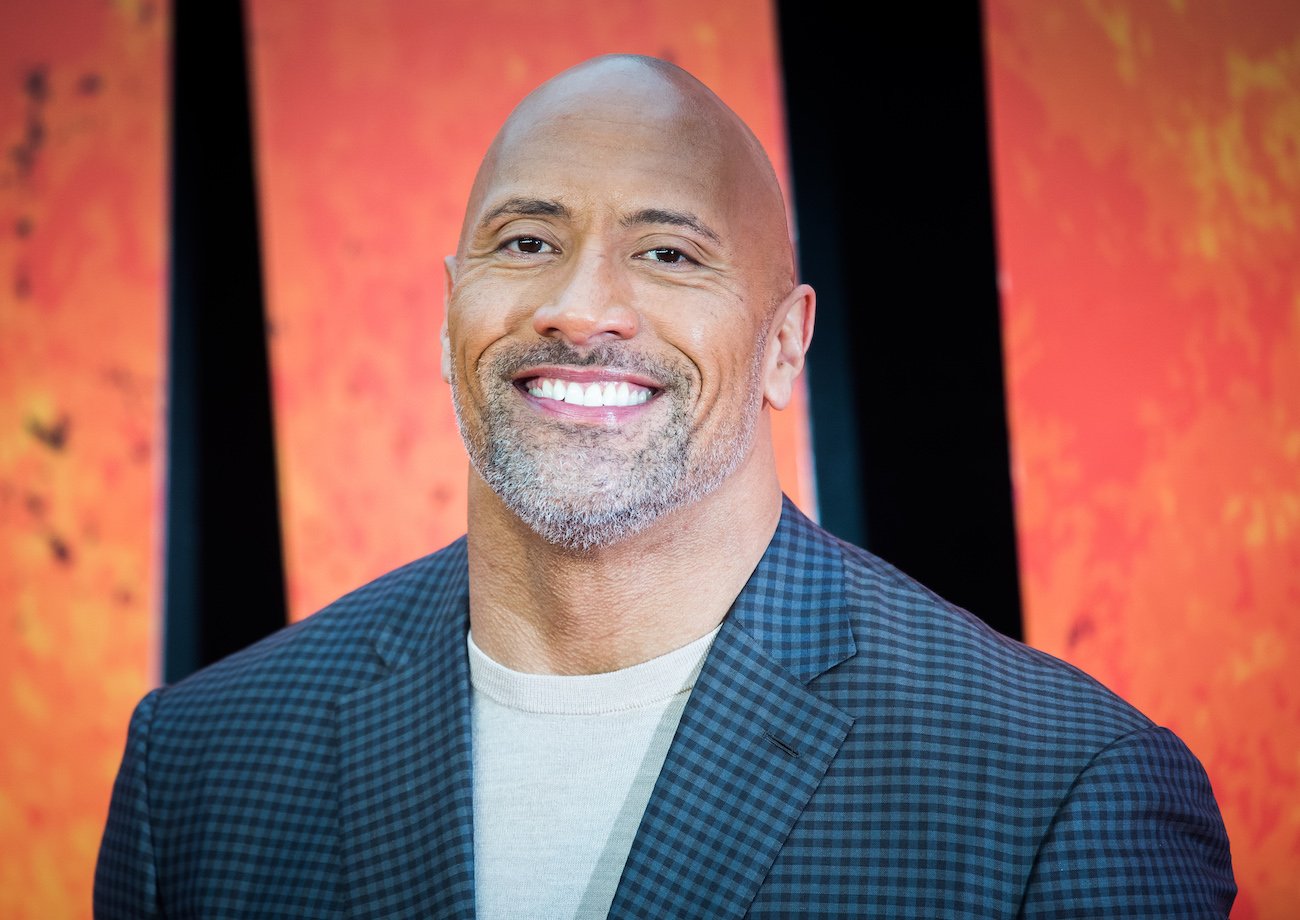 Dwayne Johnson was born in California in 1972. Johnson's father, pro wrestler Rocky Johnson, enjoyed a successful career in the WWE well before Johnson was born.
Although he enjoyed a close relationship with his father, Johnson was raised primarily by his mother. As a young man, he showed an affinity for sports and received offers from multiple collegiate football programs.
In the early nineties, Johnson accepted a full scholarship from the University of Miami. He quickly rose in the ranks on their football team, making many friends even as he impressed higher-ups. Those who knew Johnson in college spoke well of him in the years that followed, claiming that he was hard-working, humble, and approachable.
In the mid-nineties, Johnson decided to leave his career in football behind him and pursue a future in pro wrestling, following in the footsteps of his father. In 1996, he made his official debut as a professional wrestler.
Dwayne Johnson admitted to plastic surgery
When he first burst onto the wrestling scene, Johnson went by the name Rocky Maivia, a play on his father's ring name. After a while, that was shortened to "The Rock," which he would ultimately use for the remainder of his wrestling career.
Johnson enjoyed immediate popularity as a wrestler, his imposing presence and large size serving him well in the ring. He began earning recognition from critics and fans and went on to earn multiple awards.
In 2001, Johnson made his first major film appearance when made a cameo in The Mummy Returns as the character of The Scorpion King. He began working on making a full transition to Hollywood films, with the intention of leaving his wrestling career for good.
Although Johnson was a star on the rise, he had some reservations about his physical appearance. In the early 2000s, just as Johnson's movie career was really taking off, he decided to do something about it and underwent a surgery known as gynecomastia reduction, a procedure designed to eliminate the appearance of "man boobs." 
Male plastic surgery is on the rise
For Johnson, getting the gynecomastia procedure done was a purely aesthetic decision, since he admitted that he couldn't get rid of the excess fat on his chest even after working out like crazy. The procedure is usually performed as an outpatient job, and takes about an hour to complete from start to finish.
Johnson is far from the only person to have dealt with the issue of "man boobs" — experts estimate that around 35 percent of men struggle with gynecomastia. 
Male plastic surgery, in general, is on the rise, as men of all ages realize that there is no reason to suffer in silence. The number of men who get gynecomastia reduction alone has increased dramatically over the years.
"We expect demand to continue to rise," one expert stated. For Dwayne Johnson, as well as for thousands of other men around the world, getting the procedure has made the difference between a life of discomfort and one of confidence.