Dwayne Johnson Was Born to Play Black Adam Says Producer Hiram Garcia
Dwayne Johnson's portrayed several iconic characters over the years. But it seems the best is yet to come. The actor will play the titular superhero in the upcoming DC film Black Adam. And according to producer Hiram Garcia, it's a role Johnson was born to play.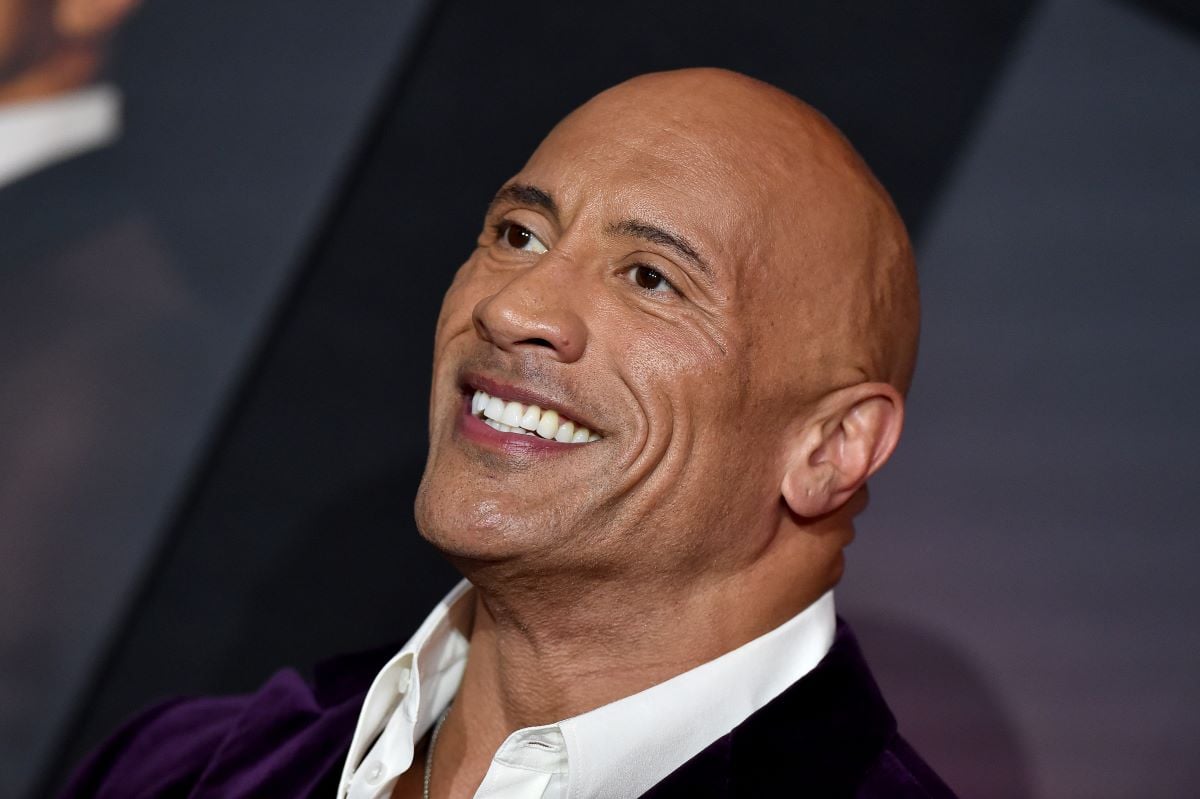 Dwayne Johnson is the perfect Black Adam says Hiram Garcia 
Black Adam stars Johnson as Tenth-Adam, aka Black Adam, a powerful antihero who eventually turns into Shazam's archenemy. The film is nearing the end of production. And upon watching an early director's cut, Garcia realized how perfect Johnson is for the role, and he told Collider it's a part the actor was destined to play. 
"DJ (Dwayne Johnson) was born to play Black Adam," Garcia said. "I got to tell you, if there was ever anyone who is just perfect for this role, it's him." 
The film also stars Pierce Brosnan as Doctor Fate, Aldis Hodge as Hawkman, Quintessa Swindell as Cyclone, and Noah Centineo as Atom Smasher. And Garcia noted that together, the entire cast creates something pretty special. 
"Seeing [Dwayne Johnson] with the rest of the JSA and all those characters and Pierce and Aldis and Quintessa and Noah, it's a pinch-me moment," he added. "It was one of the most fun movies we've ever made and also just the coolest to be making something on this scale and with a character who's going to have this much of an effect on the DC Universe."
The producer reveals they didn't go soft with the character
At his core, Black Adam is an antihero/supervillain. And Garcia revealed that the movie is going to bring all his strengths to the forefront. 
"We really wanted to just let fans know and people around the world know that we were setting a tone here with Black Adam and that this is a guy who doesn't pull his punches," he told Collider. "We didn't go soft with him." 
The movie will set up a larger story arc that may carry into Shazam! Fury of the Gods. So it was important for filmmakers to establish who Black Adam is and what he can do. 
 "I think we let people know this guy is a very different character than Shazam or Superman or so forth," Garcia said of the film. "He is a bad dude. He's probably the most powerful person in the DC Universe right now, and he's a handful, but DJ does a really good job of bringing him to life, and I think fans are going to have a lot of fun watching him." 
'Black Adam' is a passion project for Dwayne Johnson
Garcia isn't the only one who thinks Johnson was meant to play the supervillain. In an appearance at DC FanDome, the actor relayed the same sentiment. 
"The truth is, I was born to play Black Adam," Johnson suggested. 
The Black Adam star also revealed how hard he's worked to get the character right. "This character, this film, this universe has been a gigantic passion project of mine for a very long time," Johnson added. "I've worked these hands, these calluses, to the bone on this project because it's the kind of project that, I know, comes along once in a lifetime."
The expected Black Adam release date is July 29, 2022.