Dwayne Johnson Just Re-Enacted a Hilariously Over-the-Top Moment from the 'Fast & Furious' Movies
Few professional wrestlers have seen their careers evolve so smoothly onto the big screen. Yet, Dwayne Johnson has gradually moved past his wrestling moniker "The Rock" to become one of the world's biggest movie stars. So fans definitely took notice when he channeled one of his most popular characters in real life.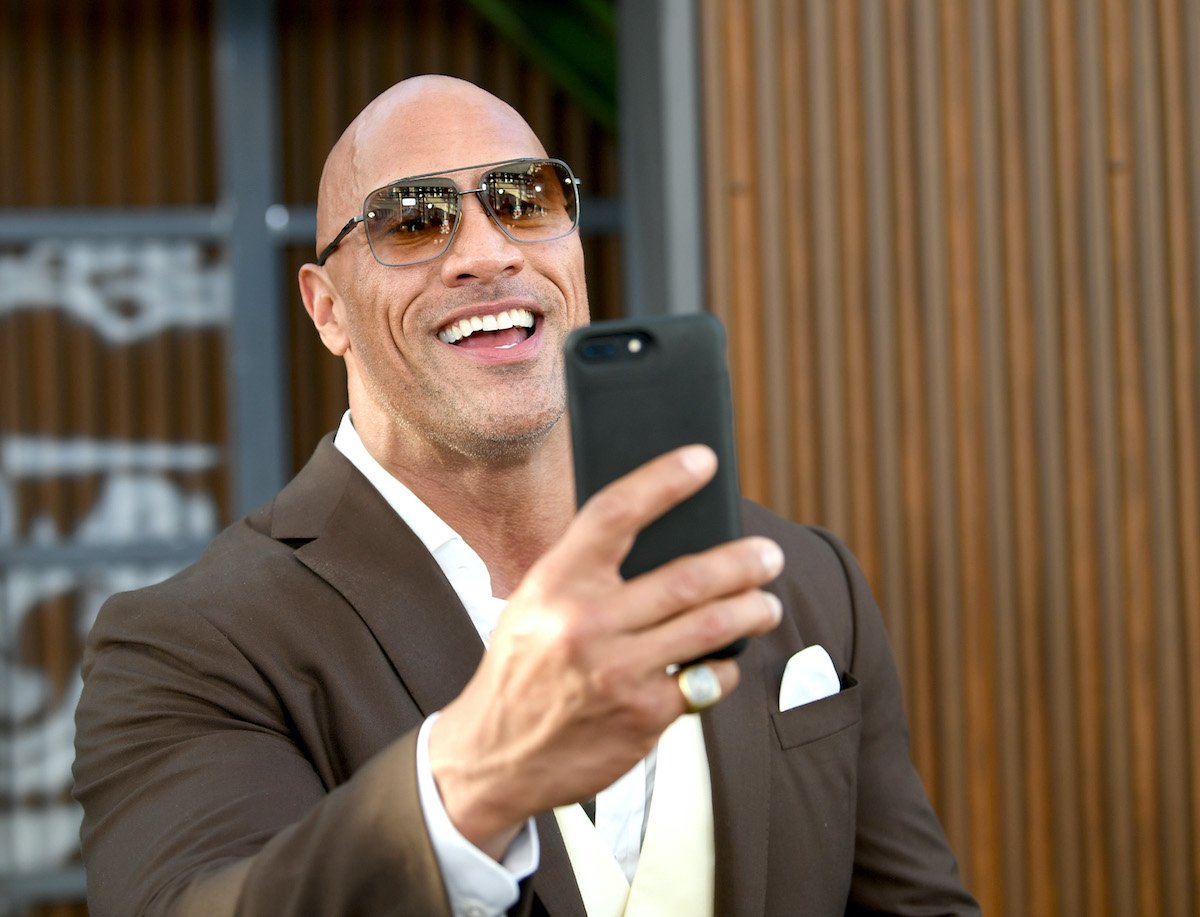 Dwayne Johnson has a ton of projects going on right now
While Johnson's transition from wrestler to actor seems easy, it's a lot more involved than some fans might think. After all, he began his movie career with a small role in 2001's The Mummy Returns and paid his due over the next decade. Taking on a variety of projects, Johnson landed 14 major movie roles — not counting cameos — over the next decade.
Since joining the Fast and Furious series in 2011, he's already made another 20 movies. And that's counting his starring role on HBO's Ballers, which ran for five seasons, and his intermittent wrestling appearances. Now he's set to join the DC Extended Universe as the anti-hero Black Adam in that 2021 release. So needless to say, Johnson is a very busy man.
So the 'Fast & Furious' actor took drastic measures to stay on schedule
Because Johnson has so much going on, a lot of people — and jobs — depend on him showing up on time. Therefore, fans likely understand why he went to extremes to make sure he could leave his own property. In a recent Instagram post, Johnson shared photos of his front gate, which he had to manually tear down when a power outage prevented it from opening.
"Not my finest hour, but a man's gotta go to work," he wrote. "Made some calls to see how fast I can get the gate tech on site, but I didn't have 45min to wait. By this time, I know I have hundreds of production crew members waiting for me to come to work so we can start our day. So I did what I had to do. I pushed, pulled and ripped the gate completely off myself. … Not my finest hour, but I had to go to work."
It's impressive enough Johnson tore the gate off with his bare hands. But many fans noted how similar his message is to a scene in Furious 7. Early on, Johnson's character Luke Hobbs is suffered serious injuries, including a broken arm. But when he realizes his "family" needs him, Hobbs flexes his arm, breaking his cast off and declares, "Daddy's gotta go to work."
When will Johnson play Luke Hobbs again next?
It's unclear if Johnson intended to reference that memorable moment from Furious 7. But either way, his message and the incident that inspired it reveal just how perfect a fit he is for the role. Hobbs easily became one of the highlights of the Fast and Furious movies over the past few entries, even co-headlining the 2019 spinoff Hobbs & Shaw.
Right now, Johnson is gearing up for Black Adam. Yet, he is absolutely planning to play Hobbs again sometime soon. A sequel to Hobbs & Shaw is already in the works. And, of course, Johnson could always bring the character back to the main Fast and Furious series after the upcoming ninth installment. So far, nothing is official on that front.