Dwayne 'The Rock' Johnson Could Totally Work as a Villain in the MCU
Dwayne Johnson, better known as "The Rock" to his fans, has one of the most successful careers ever to spring from professional wrestling.
Johnson has a hand in many industries and can count himself as a successful businessman, actor, producer, and tequila salesman. Most of Johnson's fans these days know him best from his movies, and there's no doubt that he remains one of the world's biggest box-office draws.
Recently, some fans on Reddit discussed Johnson's onscreen persona and all the villainous roles that he could perfectly embody in the Marvel Cinematic Universe. 
How did Dwayne Johnson become famous?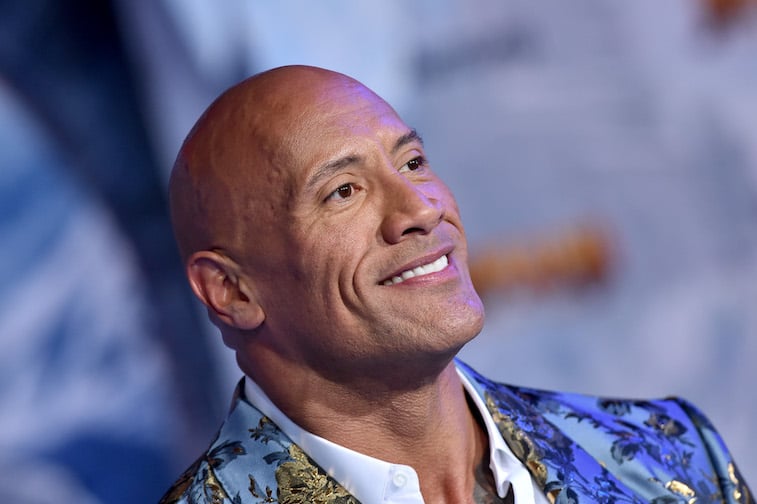 Dwayne Johnson was born in California in 1972. The son of professional wrestler Rocky Johnson,
Dwayne Johnson actually turned to football as his first career path. He was a successful player for the University of Miami and even entered the 1995 NFL Draft. However, he went undrafted, and finding himself at loose ends, he decided to go into the family business of wrestling. 
In 1996, Johnson landed his own wrestling contract and began promoting his stage persona, "The Rock." Over the next several years, his star continued to rise, until eventually, he became one of the biggest draws in the sport, regularly filling arenas and landing promotional contracts. He won multiple championships and became the WWE's sixth Triple Crown champion.
In the early 2000s, Johnson decided to branch out and pursue other opportunities. It was around the same time that he began making the transition to films, with his first leading movie role in 2002's The Scorpion King. 
Dwayne 'The Rock' Johnson is a major movie star
In 2004, Dwayne Johnson announced his first retirement from professional wrestling. He went on to work in films full-time, with early appearances in movies such as The Rundown, Walking Tall, Be Cool, and Doom. He displayed a lot of versatility even in the early days of his movie career, able to bounce back and forth easily from comedy to tough action scenes. 
Although Johnson has since made a return to the wrestling world in the form of appearances and hosting gigs, Johnson's focus has remained mostly on the film world.
In the past several years, he has made big-budget blockbusters like Jumanji: Welcome to the Jungle, Rampage, Skyscraper, Hobbs & Shaw, and Baywatch. In addition, he became a Disney star when he lent his voice to the hugely popular animated feature Moana. 
Fans want Dwayne Johnson to join the MCU
Dwayne Johnson is well on his way to becoming one of the biggest movie stars of all time — an impressive accomplishment for a former college football player and professional wrestler.
Fans can't seem to get enough of the good-natured star and regularly turn out in full force to watch his movies. Recently, some fans on Reddit discussed one franchise where Johnson could truly shine — the Marvel Cinematic Universe. The original poster in the Reddit thread stated that Dwayne Johnson could be great as a villain in the MCU, especially in a film like Deadpool 3. 
Another fan pointed out that Johnson would be fantastic in a Guardians of Galaxy crossover film, where his irreverent personality and larger-than-life body would fit perfectly.
While a few people pointed out that they would rather see "unknown" actors featured in Marvel films going forward, others stated that in the past, the role of the major villain has almost always gone to a big star, making Dwayne Johnson a natural choice. Whether Marvel listens to the fans in the years ahead remains to be seen, however, it seems certain that The Rock would be down for such a unique role.