Early 'Eternals' Reviews Paint an Ugly Picture for Marvel's Latest Experiment, Can the Fans Redeem It?
Eternals is unlike anything that Marvel has ever done before. But, unfortunately, multiple critics gave the latest Marvel Cinematic Universe film negative reviews before its theatrical release. As a result, Eternals contains one of the worst Rotten Tomatoes ratings of any Marvel film. A potential sequel may be affected by these reviews. But fans have the power to save the movie at the box office.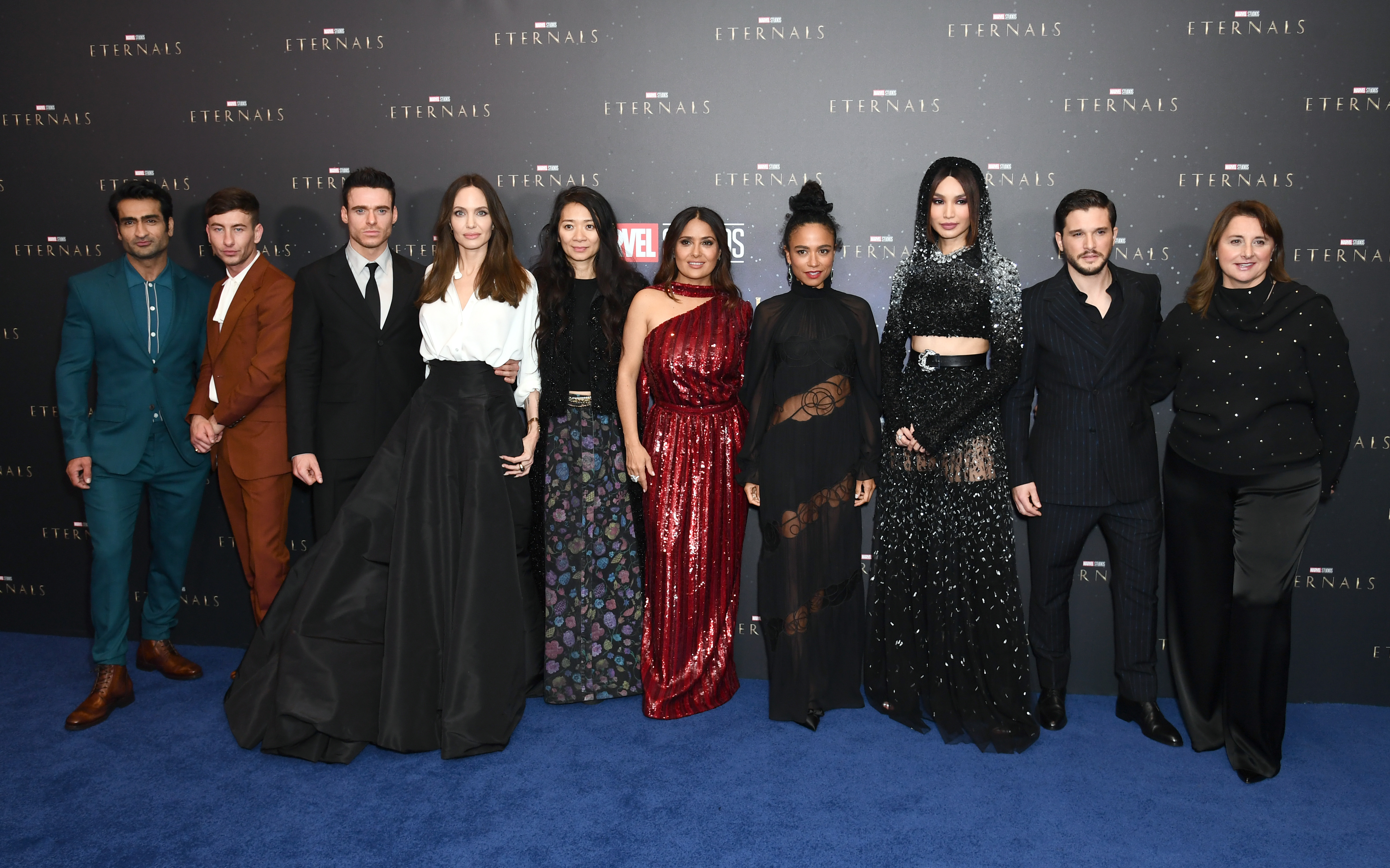 How the MCU's newest film sets itself apart
Eternals is the first Marvel Studios film to have a director who is a woman of color, Chloé Zhao. She is an Oscar-awarding winning filmmaker who undoubtedly brings fresh eyes to the MCU. Zhao primarily works in independent films, so she incorporated her experience from those movies in Eternals. The director shot Eternals with mostly natural light and on location. These are two things that are uncharacteristic of a Marvel production.
During an interview with The Hollywood Reporter, Zhao said, "We knew that this film had to be immersive, and we knew that there had to be a level of realism to everything, from action to the Eternals in historic periods. So we, as the audience, have to actually believe that these immortal aliens have walked the planet for several thousand years."
The director continued, "So shooting natural light in this situation added to that realism. And we were able to just go into a world and not worry too much about setting up a lot of lights."
And not only does the new Marvel movie look different cinematically, but Eternals also features a diverse group of characters. The film marks the first time a gay superhero and a deaf superhero appear in an MCU movie.
Marvel Studios' 'Eternals' has the worst rating of any MCU film on Rotten Tomatoes
Despite the wild differences between Eternals and other Marvel movies, some critics tore it apart in their reviews. Because the film's scope is so enormous (it takes place in different time periods and introduces 10 new characters to the MCU), many critics felt there was too much exposition.
As of this writing, Eternals' Tomatometer on Rotten Tomatoes is at 50-percent based on 249 critic reviews. That is the lowest rating of any MCU film. And it's the only one to have the "Rotten" badge.
However, Eternals' Audience Score on Rotten Tomatoes is at 86-percent based on over 1,000 verified ratings. So, while the critics may have disliked the latest Marvel film, many fans appreciated Eternals.
Marvel fans are flocking to the theaters to see 'Eternals'
Although the Rotten Tomatoes critic and audience ratings are bound to change in the coming weeks after the film's release, the starting numbers bode well for Eternals.
According to ComicBook.com, Eternals' Thursday night previews brought in $9.5 million at the box office. Those earnings put the movie on track to domestically make $75 million in its opening weekend. To put those numbers in perspective, Shang-Chi made $8.8 million on its Thursday night previews and $75.5 million over its opening weekend.
Despite Eternals' negative reviews and an ongoing pandemic, Marvel fans are going to the theaters to see the movie. And, overall, they like it. They might be the ones who convince Marvel Studios to greenlight a sequel and continue this diverse storytelling.
Marvel's Eternals is playing exclusively in theaters now.