Ed Westwick Lost His Dream 'Gossip Girl' Role Because He Gave Showrunners a Serial Killer Vibe
Whenever Gossip Girl fans think about the preppy schoolboy that is Nate Archibald, they immediately think about Chace Crawford. However, fans will be interested in learning that Nate's role almost went to Ed Westwick except for one hitch. Read on to find out more about this shocking behind the scenes secret.
'Gossip Girl' was revered for its dramatic and sometimes twisted story arcs
Gossip Girl is a teen drama show that aired on the CW for six seasons. The show begins when Serena van der Woodsen returns from a mysterious hiatus. She reunites with her friend Blaire Warldof with whom she seems to have a complicated relationship.
Throughout the series, Blaire and Serena break up and make-up severally and don't always seem to have each other's best interests at heart. The CW series follows the lives of a group of upper-class teenagers in Manhattan's Upper East Side.
Throughout the show, an anonymous omniscient blogger narrates what the Upper East Siders do and always seems to know their secrets. The unknown gossip is referred to as Gossip Girl. However, their true identity is revealed in the show's finale as Dan Humphrey, Serena's love interest and aspiring up-and-coming writer.
The series also revolves around other characters such as Nate (Chace Crawford), Blaire's boyfriend, Chuck, (Ed Westwick) Nate's best friend, Jenny, and Rufus Humphrey (Taylor Momsen, Matthew Settle), Vanessa Abrams (Jessica Szohr), and Ivy Dickens (Kaylee DeFer).
Westwick sourced inspiration from 'The Fresh Prince of Bel-Air' for his character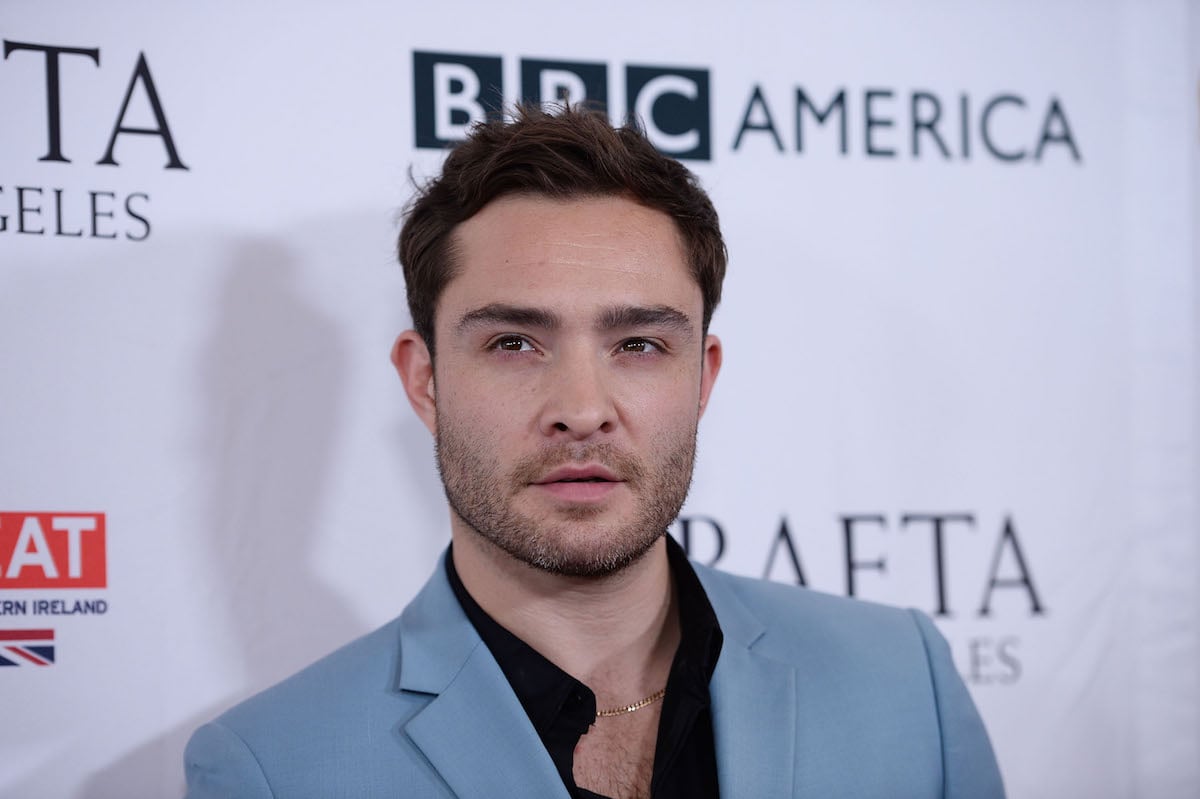 Edward Jack Peter Westwick was born in Hertfordshire, England, on June 27, 1987. He is the youngest child of Carole and Peter Westwick, an educational psychologist and a university lecturer.
Westwick first starred in the 2006 film Breaking and Entering after the National Youth Theatre put out an open audition a casting call. He then guest-starred as Holden in the British series Doctors. In 2006 he had a minor role in Children of Men and starred as Johnny Cullin in Casualty.
In 2007 the British actor landed a role in the film Son of Rambow. That same year, he got the part to play Chuck Base in the CW hit series Gossip Girl. When Westwick was cast as Chuck, he had been in Los Angeles for one month since there weren't many acting jobs in his home country.
In 2008, Westwick got a part in the horror film 100 Feet as Joey. The following year, he had a guest role in Californication as a student obsessed with vampire literature. In 2011, Westwick became part of the cast ensemble for Clint Eastwood's biopic J. Edgar about the controversial director of the FBI, J. Edgar Hoover.
The 37-year-old actor also doubles in music and is a member of the British band The Filthy Youth. The band was inspired by The Doors, The Rolling Stones, and Kings of Leon. The group's songs 'Orange' and 'Come Flash All You Ladies' featured in one of the show's episodes.
How Ed Westwick prepared for his 'Gossip Girl' audition
Westwick admitted that the role of Chuck changed his life forever as it gave him the exposure he needed. To effectively portray Chuck, he borrowed inspiration from Carlton Banks, a character from The Fresh Prince of Bel-Air. Westwick learned his American accent from the show's character.
When Westwick auditioned for a part in Gossip Girl, he initially wanted to play lacrosse player Nate. Although his audition was successful, his overall look and appeal weren't the network's taste for the preppy teen.
Although showrunners Stephanie Savage and Josh Schwartz liked his audition, the CW thought the English actor gave off a serial killer vibe. Since Schwartz and Savage didn't want to let Westwick go, they encouraged him to audition for Chuck instead, and the rest, as they say, is history.