Elinor Donahue Said Jack Klugman and Tony Randall Were 'Rather Like 'The Odd Couple' Guys'
The classic television comedy The Odd Couple ran for five seasons in the 1970s with Tony Randall in the role of Felix Unger and Jack Klugman as Oscar Madison.
The series successfully recreated the Neil Simon Broadway hit of the same name into a television ratings winner. It remains a popular sitcom, living on in reruns and streaming on Hulu.
One member of the supporting cast was Elinor Donahue, who portrayed the recurring character of Miriam Welby, a girlfriend of Felix's.
Donahue revealed in an interview that Randall and Klugman, in their own ways, bore more than a small resemblance to their iconic roles.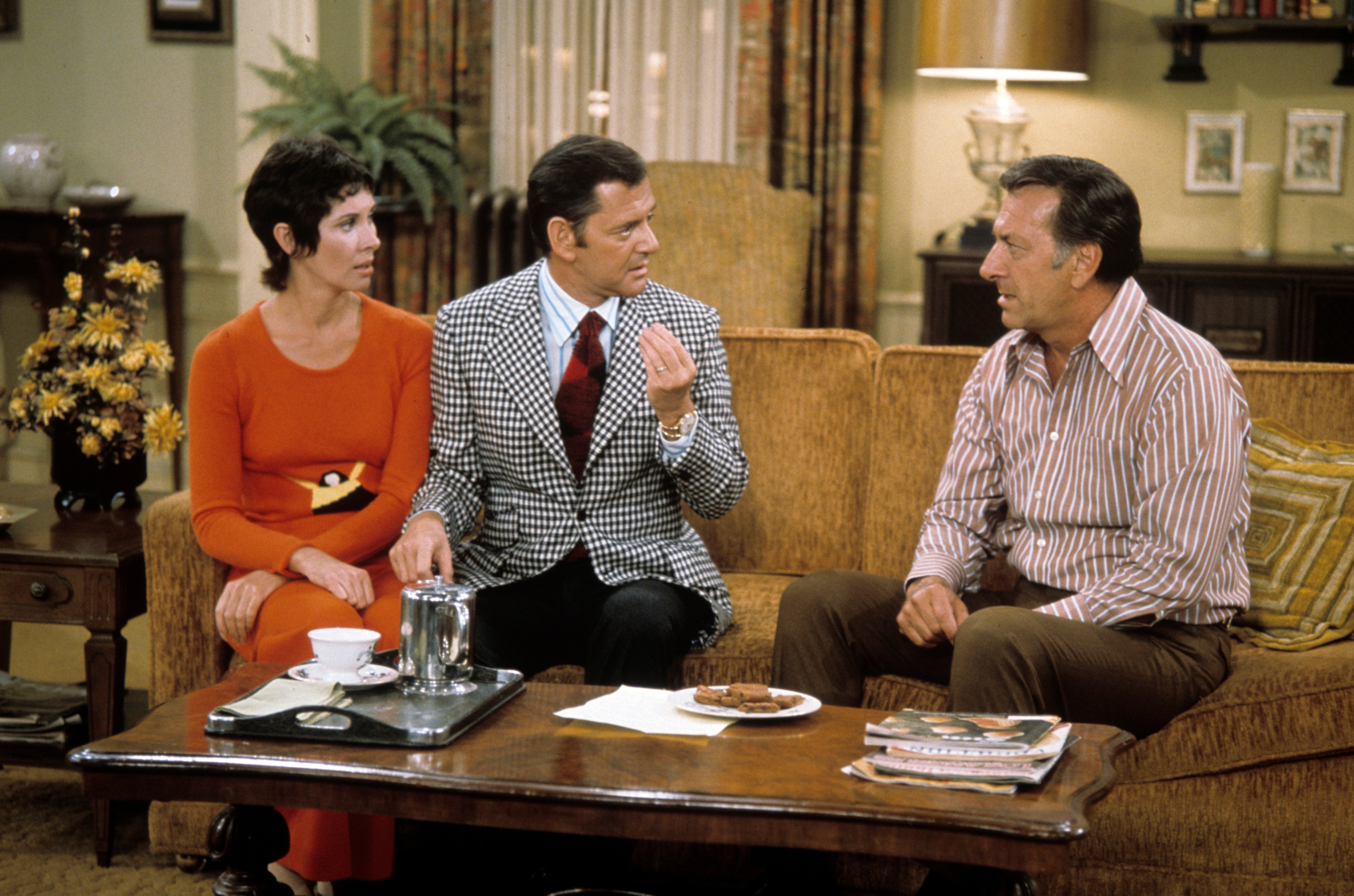 Elinor Donahue was only supposed to appear in one episode of the 1970s sitcom
The former Father Knows Best actor spoke with the Television Academy Foundation (TAF) about her portrayal of Felix and Oscar's upstairs neighbor Miriam on the show. While she had been asked to appear on only one episode of the comedy for a single scene, she clearly clicked with the cast and was asked back.
"It was fun," she told TAF. "I was meant to do only one episode. And it was just a little punch line. I was supposed to be Tony's blind date at the end of an episode. …"
Donahue added that her "whole purpose" on the series was to "be both of the Pigeon sisters," referring to Felix and Oscar's attractive English neighbors from the original stage production (and who briefly appeared in the first season of the series).
"So I was both Pigeon sisters wrapped into one. But my whole function, as [producer] Gary Marshall said, was to perk and bubble. 'Perk and bubble, perk and bubble, that's all you're supposed to do,' she said, quoting Marshall.
On the one-time role becoming a steady gig for her, Donahue recalled, "I stayed for two and a half years. I played the bass fiddle one time. … They actually had somebody come in and teach me the fingering … Oh, it was so much fun."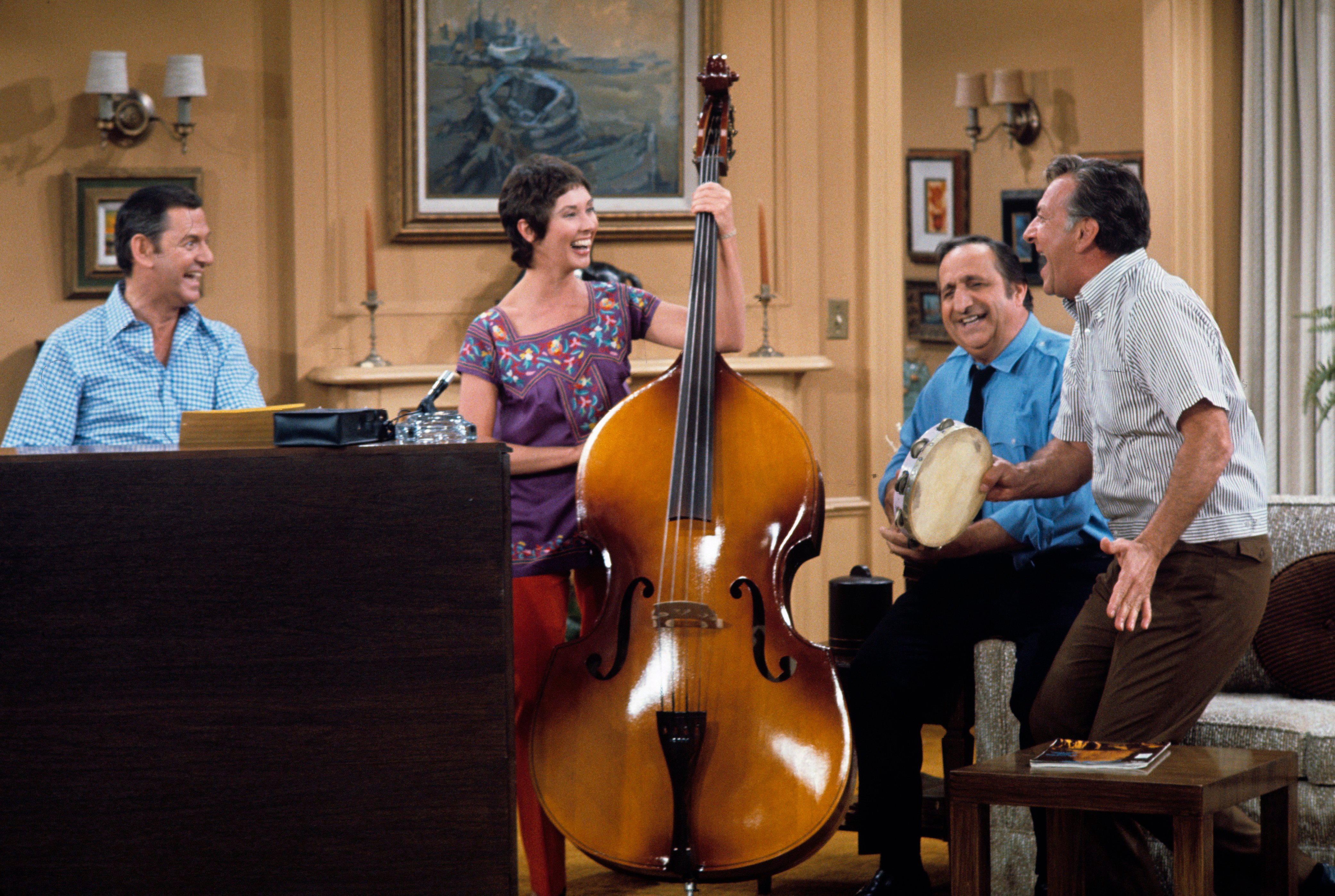 Donahue said 'The Odd Couple' stars were 'rather like' their characters
If you've ever wondered if Randall and Klugman really were just like their respectively fastidious and sloppy characters, Donahue filled in some blanks. The actor shared that while the men were not exactly mirror images of the beloved roles they played, it was close.
"Tony and Jack were rather like The Odd Couple guys," Donahue said. "Not necessarily like that in the same way, but they were very different in that Jack Klugman is very easygoing and relaxed, professional but, you know," the actor said, here speaking as she recalled Klugman's personality, "'It's all going to come, the lines are going to come, and it's all going to be just fine.'"
As for Randall, Donahue spoke in an almost agitated manner to convey the actor's very Felix Unger-like perfectionism: "He was very nervous about fine-tuning the lines and making sure that all the cues get picked up. Very focused that the story is making sense."
Tony Randall on Klugman's 'quality' as Oscar
Explaining what made Klugman transform into Oscar Madison, Randall told TAF, "It's the quality of his acting. He's such a fine actor. His commitment to the part, to any part he plays, is so total that it makes everything he does seem terribly important. He doesn't act; he's really in it, there.
"You can't plan that," Randall revealed of his chemistry with Klugman. "You hope it happens between actors but it doesn't always. Even between good actors. But Jack and I, we have it. I can't account for it; it's like sex: either you feel it for someone or you don't."