'The Handmaid's Tale' Will Continue 'as Long as' Elisabeth Moss Wants, Executive Producer Says
Elisabeth Moss upgraded to director for The Handmaid's Tale Season 4. The actor directed three episodes of the drama's newest season, marking her directorial debut. In a recent interview, showrunner, executive producer, and writer Bruce Miller detailed why Moss' work on season 4 of The Handmaid's Tale renewed his commitment to the show for the foreseeable future.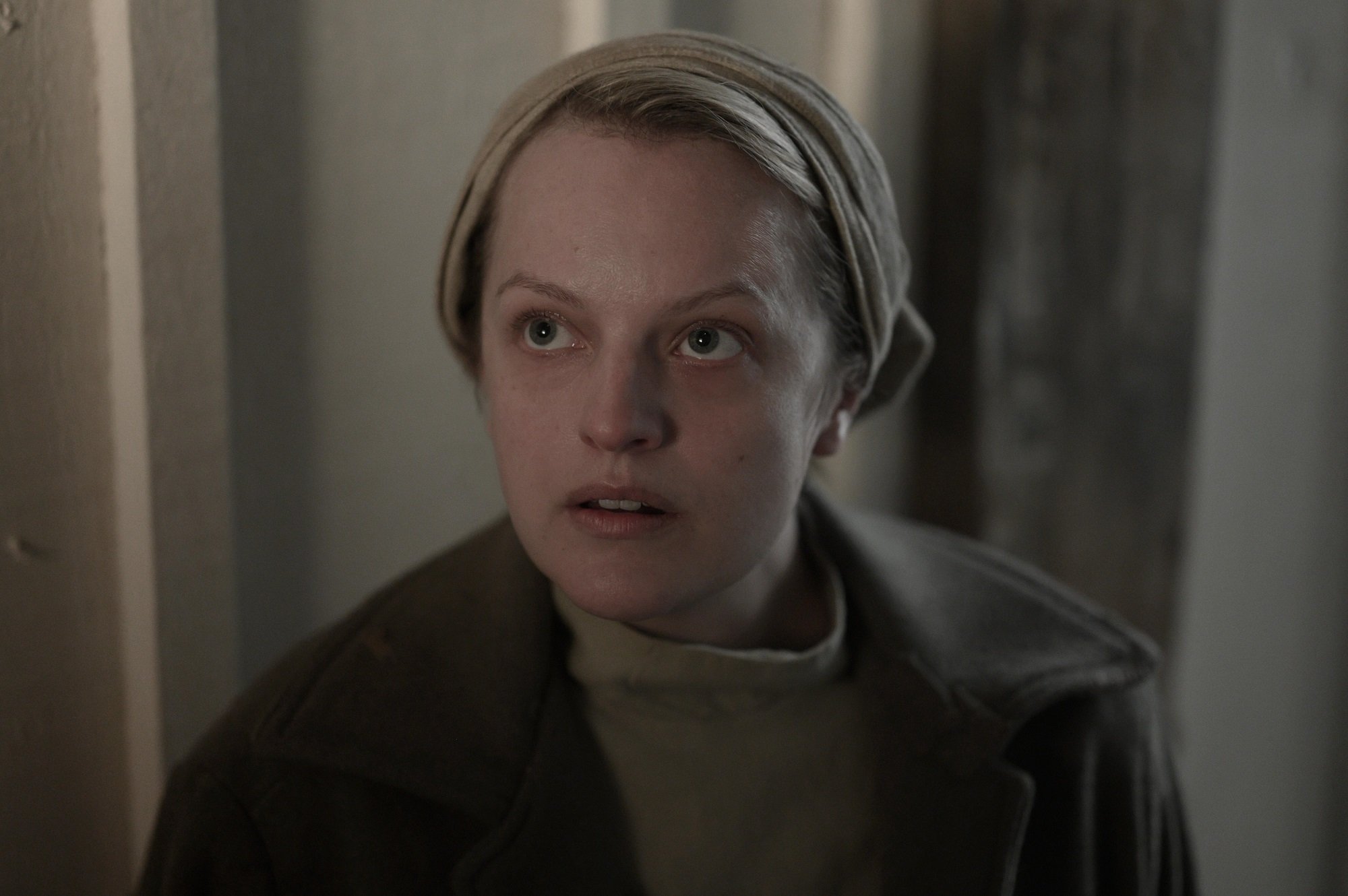 Elisabeth Moss directed 3 episodes of 'The Handmaid's Tale' Season 4
Moss stars, executive produces, and now directs The Handmaid's Tale. Her various leadership roles on the show have resulted in a salary bump to $1 million per episode, according to Celebrity Net Worth. She earned $175,000 per episode for season 1, for which she also served as a producer. No doubt, she was able to leverage her Emmy win in 2017 into a higher paycheck.
The Mad Men alum directed some of season 4's pivotal episodes. Moss directed The Handmaid's Tale Season 4 Episodes 3, 8, and 9. Season 4 episode 3, "The Crossing," changes the show's entire future. Season 4 episode 8, "Testimony," features a long monologue from June that Moss seemingly directed herself through, which is no easy feat. And season 4 episode 9, "Progress," is the second-to-last episode of season.
The first three episodes of season 4 dropped early on Hulu on April 27. One new episode a week will come out on Hulu every Wednesday. There are 10 episodes total this season.
How many seasons of 'The Handmaid's Tale' are planned?
Miller told The Hollywood Reporter the coronavirus (COVID-19) pandemic forced him to rethink how he was going to tell this story. Namely, the speed at which it would be told. Hulu's former CEO Randy Freer told Variety in 2018 he envisioned the show running 10 seasons. Now, it seems like the show will conclude much sooner than that. As Miller said:
"I certainly don't [have a number of seasons in mind]. I always thought I did and that, I think, is a pandemic change. I thought I had a beginning, a middle and an end — and I still feel like I very much have an end — it's just that I'm finding more interesting paths along the way and more interesting things to do as we move towards more fascinating parts of the story."
The new season takes things to the next level for June and the Gilead rebellion. Fans can rest assured the newest season delivers on some long-awaited outcomes. The pace of the last three seasons made it seem it would be a much longer stretch of time before we reached the happenings of season 4. The show's creators seem to have gleaned that after a long year of stress due to the pandemic, viewers would benefit more from a release of tension rather than more buildup.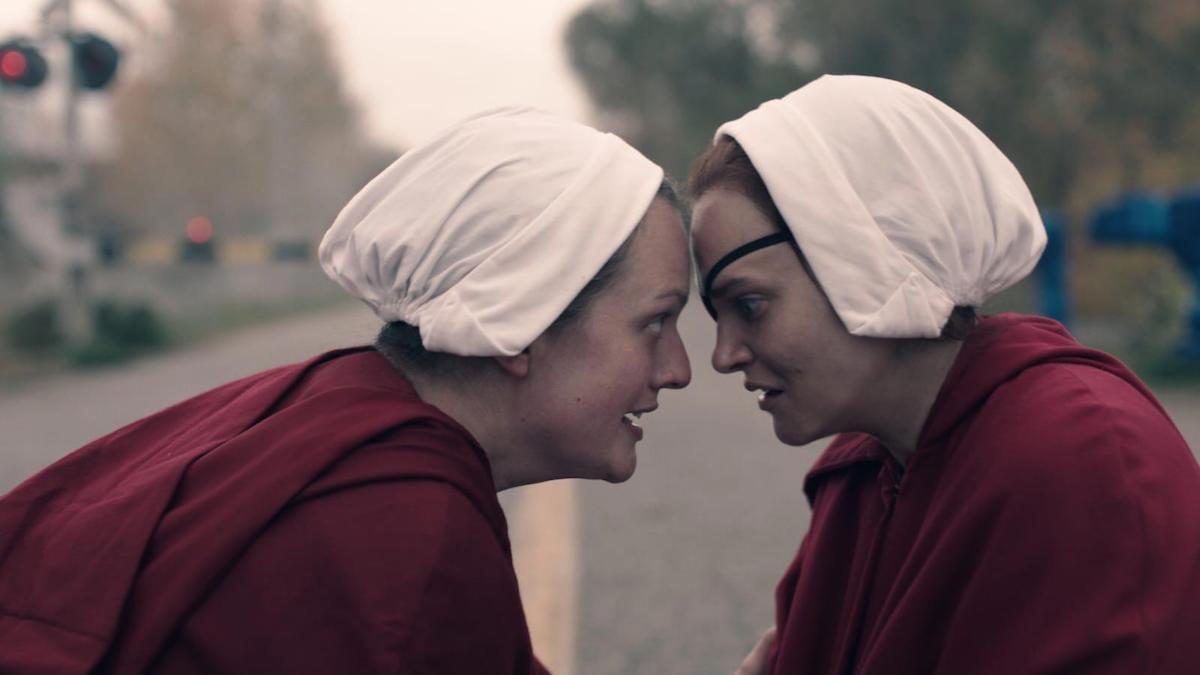 Will Elisabeth Moss direct more of 'The Handmaid's Tale' in the future?
Moss directed the episode that marked one of The Handmaid's Tale's biggest turning points. Season 4 episode 3, "The Crossing," features a major plot twist that was both highly anticipated and unexpected. Moss told Jimmy Fallon on The Tonight Show she wanted the episode to be her directorial debut.
"I chose to direct episode 3 — that was going to be my directorial debut before COVID-19 and started it," she said. "Then we shut down for six months, went back, and then, all of a sudden, I did that episode. I did two more. I did episodes 8 and 9."
The West Wing alum also revealed there were episodes where she had to fill in for other directors.
"All of a sudden, I was the sort of director on hand," she said.
Miller told The Hollywood Reporter the work Moss put into this season warrants him keeping the show running for as long as she feels is right.
"When I said that I'll do the show as long as Lizzy [Moss] wants to do it, that is born of the pandemic and born of the work she's done this year," he said. "She deserves to have me there writing for her as long as she wants. She earned that this year. I will write beautiful words for her to say for as long as she wants to say them."
The Handmaid's Tale has been renewed through season 5. More seasons could follow, as well as more Moss-directed episodes.