Elizabeth Olsen Didn't Realize How Big 'WandaVision' Was Until the Viral Drag Brunch Video
Elizabeth Olsen wasn't sure of 'WandaVision''s guaranteed success. Until she saw the viral drag brunch video.
With the coronavirus (COVID-19) pandemic switching things up within the Marvel Cinematic Universe's Phase 4 lineup, WandaVision ended up being the very first thing fans saw of the MCU in over a year in 2021. Not only was it such a unique series and way of storytelling for the studio, but it was also so well-written and a great way to dive deeper into these main characters of Wanda Maximoff and Vision. It ended up reaching far and wide in pop culture and on social media every week. But for Elizabeth Olsen, it wasn't until she saw a viral video that it really hit her how big this show had gotten.  
Elizabeth Olsen questioned whether 'WandaVision' would connect with Marvel audiences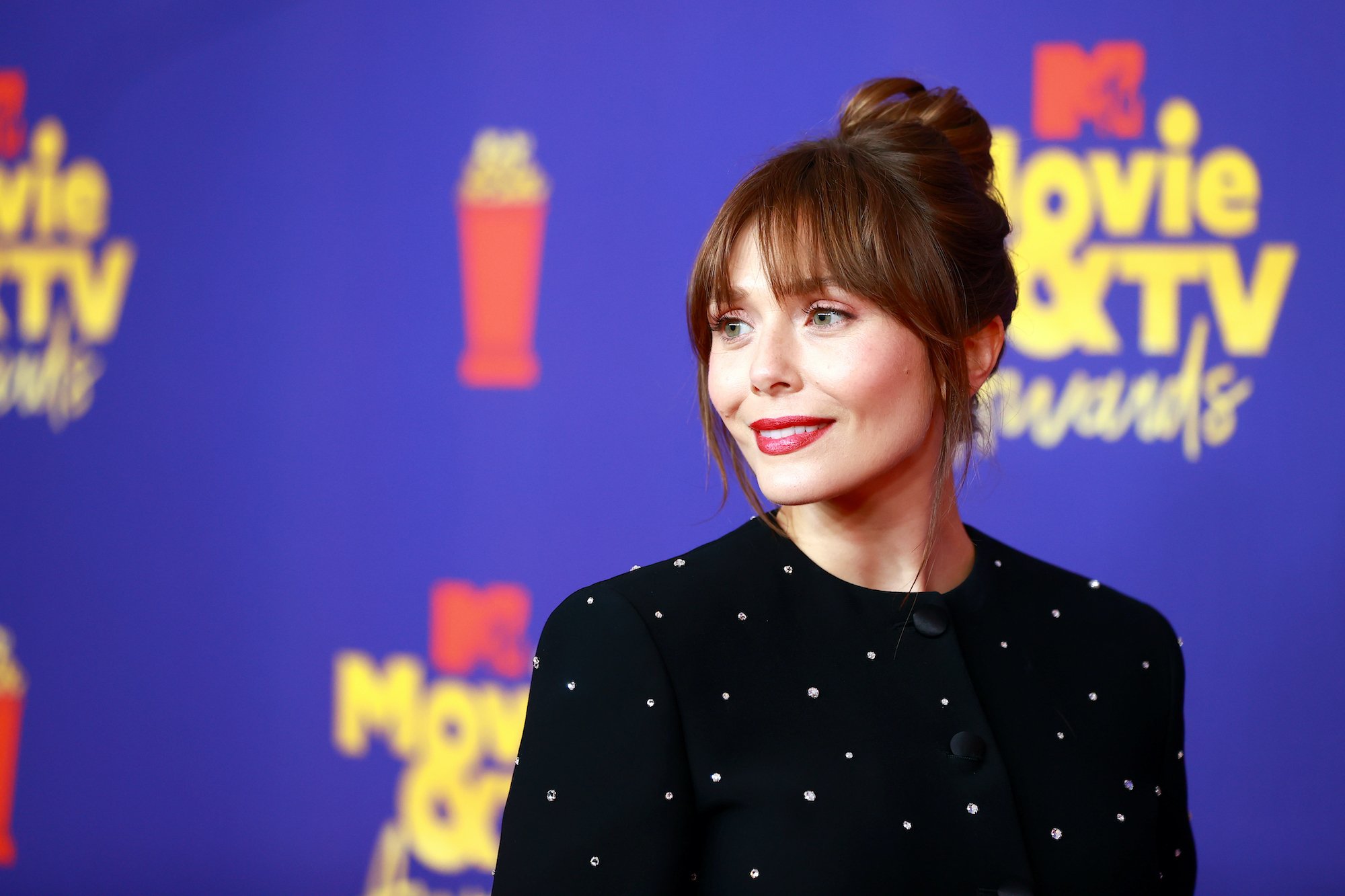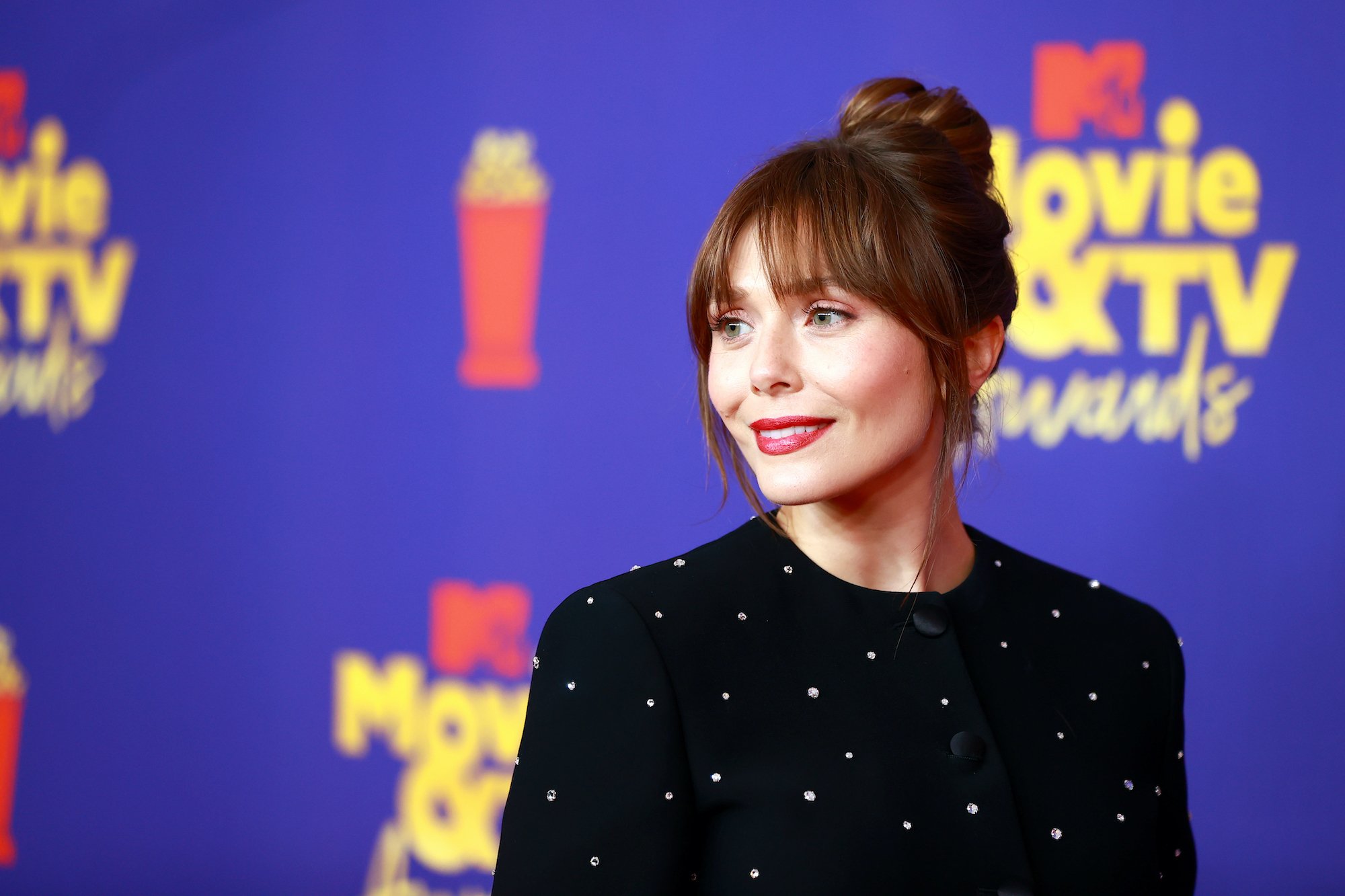 Olsen started off as the Sokovian orphan with psychic powers in 2015's Avengers: Age of Ultron. Since then, she's appeared in a handful of MCU films. This was her first time leading an MCU title and in a long-form work of nine episodes. 
For Olsen, that was nerve-wracking. To everyone else, it seemed like it was a no-brainer that this series would be a hit, but for her it "definitely felt like it was a question" of whether it would be or not. 
While appearing on The Hollywood Reporter's podcast Awards Chatter on May 17, 2021, Olsen shared her experience with a streaming series before, and how that had shaped her idea around television and streaming. Sorry For Your Loss suffered because it was at Facebook Watch, so she rightfully was a little unsure of how a show in a similar position would do. However, WandaVision was its own thing and on a major studio's platform. And it's Marvel, so it was bound to do better. Spoiler: it did. But, the trepidation was still valid, of course.
"I feel like our show starts with us almost not playing to our Marvel strengths with our fans," Olsen told The Los Angeles Times' podcast The Envelope on May 26. "And then we told all the people that had just gone all the ride and watched Marvel things, 'Oh don't forget, this is a superhero story.' So I definitely thought there was a question of whether or not people would go on the journey with us. And I'm still surprised." 
It wasn't until Olsen saw the viral 'WandaVision' drag brunch that it really set in how big the show was
Olsen also didn't get to live with how much fans loved the show like some of the actors did. Right after wrapping WandaVision, she went off to the U.K. to film Doctor Strange: In The Multiverse of Madness which is where Scarlet Witch appears next. 
Olsen told The Envelope how she only recently got back to the States after filming Doctor Strange 2 since wrapping WandaVision, so seeing the reaction to the show is actually so new and strange for her. She wasn't even in a bigger city like London; she was in a small town in the U.K.
Olsen wasn't able to see physical promotion for WandaVision and she doesn't have social media, so she was only sent good things from family and friends, which is to be expected and it didn't really help her grasp the gravity of the show's reach. So it didn't quite click how massive WandaVision's impact was until a viral video crossed her path. 
"I really didn't have a connection with what was going on with the zeitgeist with this show unless people were trying to explain it to me what was happening, and then I came home and there was a drag brunch in Minnesota," Olsen said. "And that's when I realized, 'Oh, I get it now.' Because you have to reach a certain pop culture space before you can have that kind of honoring." 
She's talking about the viral TikTok video posted in early May that made its way to Twitter. It took place in Minneapolis, MN, and had both social media platforms in stitches. And as Olsen said, it truly does mean you've made it. 
This was also the first project that her mom watched week to week 
Even closer to home, Olsen shared that this show was the first series that she'd done that her mom watched every week.
"I mean, that's so exciting," Olsen shared about the positive response of people glued to their screen weekly. "My mom figured out how to watch it. She doesn't have a smart TV, she would go over to her friend's home and watch it with them every weekend, and she's never done that with anything. So that, to me, was very sweet that she made that effort."
Disney+ truly did choose the right option by going weekly with their series' drops. From The Mandalorian to High School Musical: The Musical: The Series to Star Wars: The Clone Wars, the platform doesn't do massive dumps of episodes like Netflix. And it's really been in its favor.
It helps drive the conversation in one direction each week, whether it be memes or theories in this case. And it also creates hype and tension in a way that is needed at a time when all anyone can do is look forward to new content. But also, WandaVision had a stellar cast and writing on its side as well. It also helps that "Agatha All Along" makes for a fantastic dance number at a drag brunch.