Elizabeth Olsen Is 'Open' to a Scarlet Witch Film Despite Her Fate in 'Doctor Strange 2'
Marvel fans are desperate to know if Elizabeth Olsen will return to the MCU as the Scarlet Witch following her appearance in 'Doctor Strange 2.'
The Scarlet Witch, played by Elizabeth Olsen, is undoubtedly one of the most popular characters in the Marvel Cinematic Universe. From Wanda's introduction in Avengers: Age of Ultron to her beautiful grief-stricken story in WandaVision, Olsen has easily made audiences fall in love with her character. Now, following the Scarlet Witch's controversial appearance in Doctor Strange 2, many fans worry that her time in the MCU is over.
[Spoiler alert: This article contains spoilers from Doctor Strange in the Multiverse of Madness.]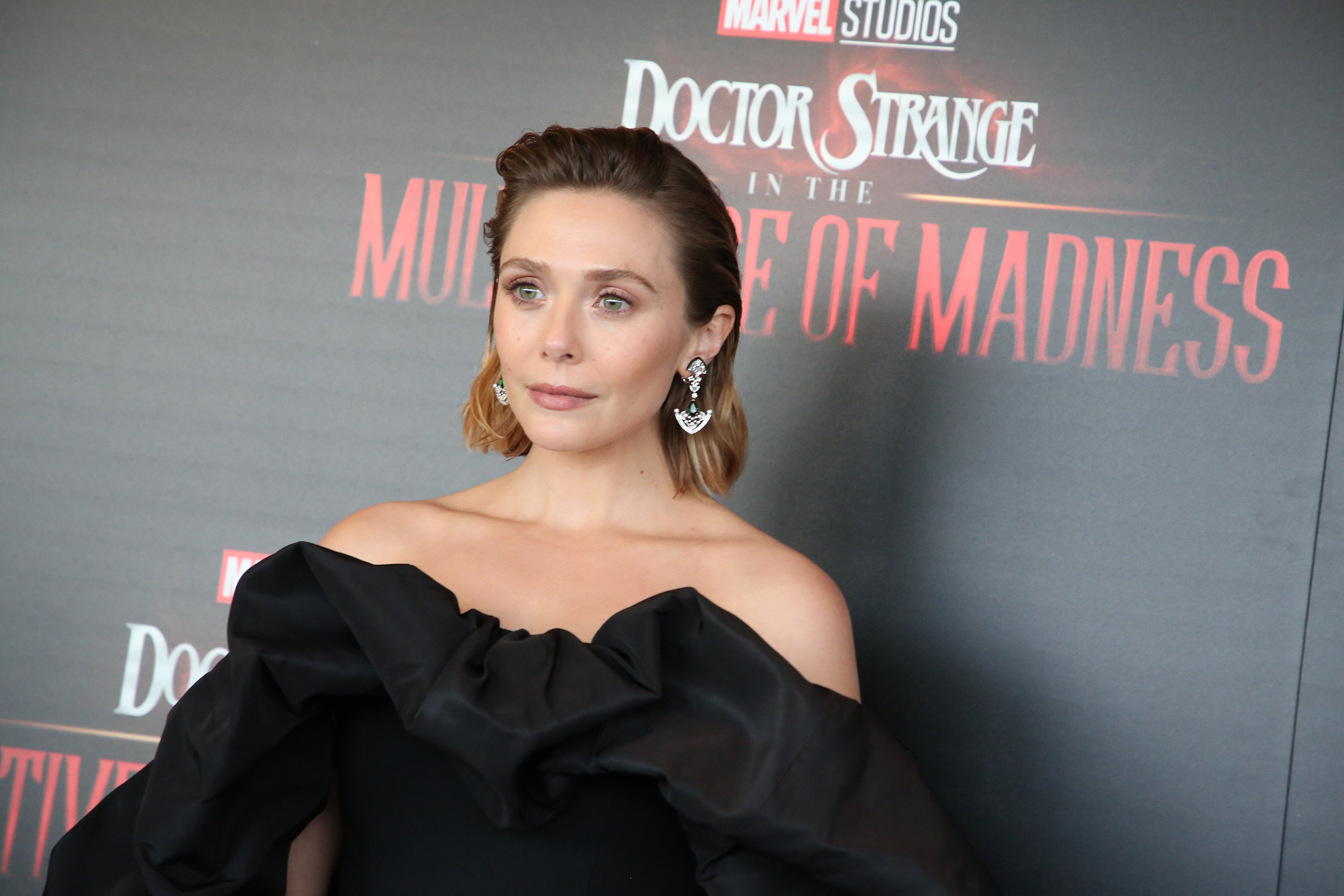 Scarlet Witch was the villain of 'Doctor Strange 2'
In the months leading up to Doctor Strange in the Multiverse of Madness, many fans speculated that the Scarlet Witch would be the movie's villain. And it turns out that they were right.
A WandaVision post-credits scene teased Wanda's evil turn by showing viewers that her character's astral form was reading the Darkhold. And while flipping through its pages, Wanda heard her twin boys — Billy and Tommy — call for her. And at the beginning of the Doctor Strange sequel, fans learned that the Darkhold had manipulated Wanda's mind.
Wanda was hunting down America Chavez, who could travel throughout the multiverse, so that she could steal her power and find other versions of her children. But thanks to the Darkhold, Wanda was willing to kill anyone who got in her way. And she left a bloody trail in her wake.
By the end of Doctor Strange 2, the Scarlet Witch realized how many people she had hurt. And in an attempt to redeem herself, she used her unimaginable power to destroy every copy of the Darkhold in the multiverse. In doing so, Wanda brought down Mount Wundagore, seemingly killing herself.
Elizabeth Olsen fully expects to return to the MCU
Although the Scarlet Witch appears to die in Doctor Strange 2, many are skeptical that she is gone for good. She is arguably the most powerful being in the MCU, so it doesn't make much sense that a mountain could kill Wanda. And Elizabeth Olsen even told Variety that she believes the Scarlet Witch will return to the MCU.
"It's weird that I'm expecting to return, but no one's told me I'm doing anything," Olsen revealed. "But in my mind, I'm just making the assumption that they'll have me again. I don't know to what capacity, but I hope I'm back. I hope there's also more fun to be had in something different. Where do we go? I feel like we've done so much with her. It's been really a wild couple years with her."
It's very possible that the Scarlet Witch survived at the end of Doctor Strange 2. And perhaps fans will see her assume the role of the hero again in her own movie in the future.
Elizabeth Olsen addressed speculation around a Scarlet Witch movie following 'Doctor Strange 2'
While appearing on Good Morning America, Doctor Strange 2 star Elizabeth Olsen answered questions surrounding a theoretical Scarlet Witch solo film.
"There's no plan, and I'm serious," the actor shared. "I'm not a good liar. I wish I had a plan, and I'm not sure. I really am excited for fans to see [Doctor Strange in the Multiverse of Madness] because it is something very different from what they've seen, and I'm really curious to hear what they want after because I think it is a very surprising film."
Olsen added, "I think it's pretty shocking, the ending. Fans are usually the smartest ones for stories when it comes to these deep comic-book storylines that I'm not as familiar with. So, I'm curious what they would want."
However, Olsen admitted that she is "open" to the idea of the Scarlet Witch getting her own movie. She said, "I'm open, as long as the story's good."
Fans have been begging Marvel for a Scarlet Witch solo film for a long time, so hopefully, after the success of Doctor Strange 2, the studio will finally give the people what they want.
Doctor Strange in the Multiverse of Madness is now playing in theaters.
RELATED: How Many 'Doctor Strange 2' Post-Credit Scenes Are There?
Related post url: