Elizabeth Olsen Revealed She Was Once 'Embarrassed' About Having a Famous Family and Then Wanting To Be an Actor
Elizabeth Olsen is busy being Wanda Maximoff, aka the most powerful Avenger, right now on WandaVision. But before she was in the Marvel Cinematic Universe, she was in independent films. And before that, she studied acting at New York University's Tisch School of the Arts.
However, she had to come into her identity as an Olsen, and once felt embarrassed about being from Los Angeles and from such a famous family and wanting to pursue such a career. 
Elizabeth Olsen was at first 'embarrassed' to say she wanted to be an actor even though she had done that from a young age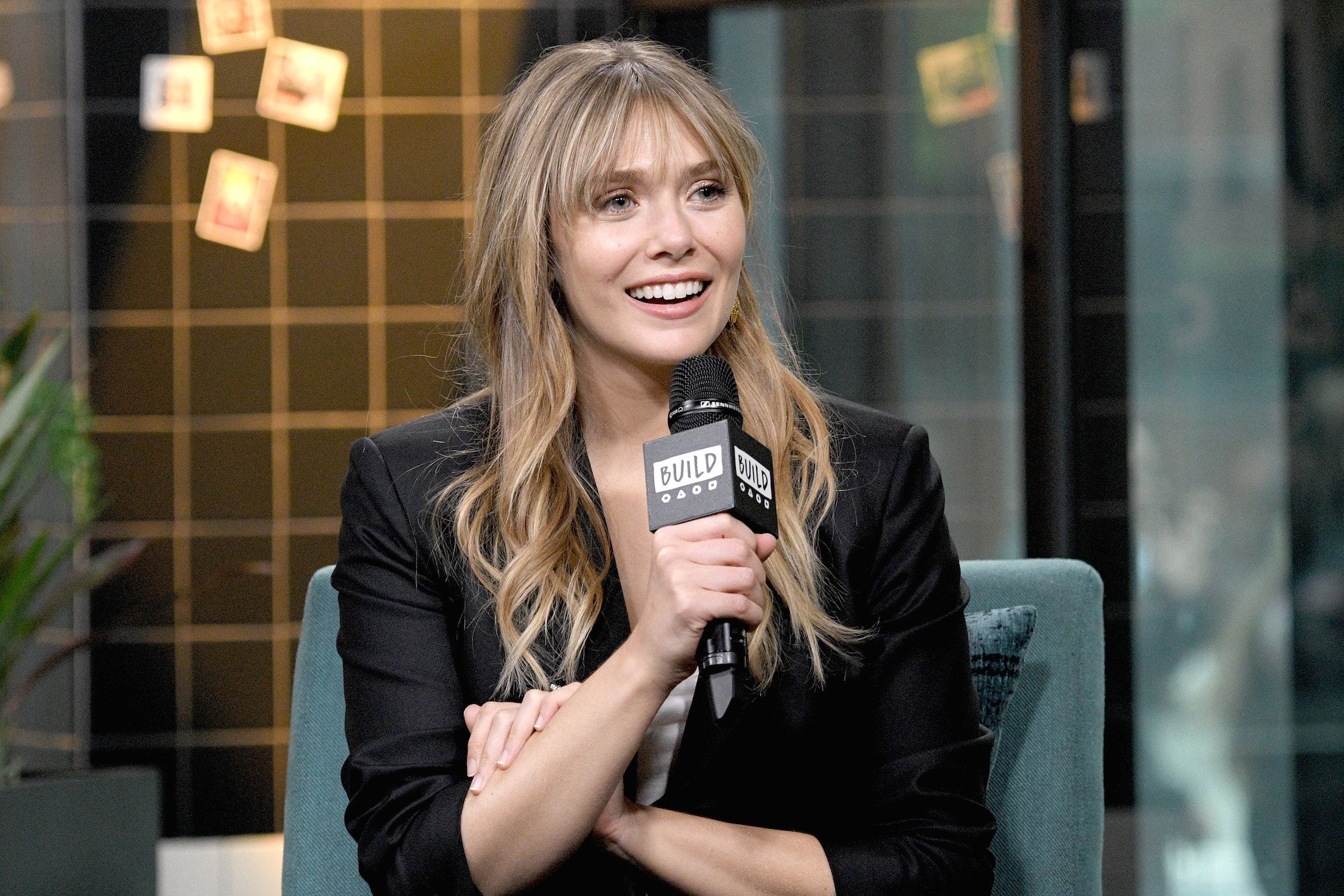 In a Sept. 2018 interview with The Off Camera Show, Olsen touched on her famous family and coming from such a lineage. Specifically, how it impacted how she pursued a career in the entertainment business industry. 
"I think I was really embarrassed being from LA, and having family in the industry, to say, 'I wanna be an actress,'" Olsen said. "Even though that's what I did my whole childhood. I just loved it."
But she said that she was really smart and loved math and science in school growing up. So, being such a "great student," she applied to Ivy League schools, including Brown, which she didn't get into. 
However, she still wanted to go the higher education route, so when she got into NYU, she knew she wanted to do conservatory for acting. 
"I just thought, 'What a shame,' if I don't go to college and get a higher education if I've been spending all this time obsessing over A's," Olsen said.
Olsen then went on to college for acting and worked her butt off because she was 'gearing up' for the nepotism comments 
Another reason why she wanted to work so hard in college was due to the fact that she didn't want to seem like she was handed or spoon-fed the career that she currently has. 
"While I was [in college] I always felt like I had to have all the tools like if I were ever to actually be an actor," Olsen said. "I had to have all the tools and I had to feel confident about what I was going to do in order to also hear the nepotism comments."
Olsen knew that she was going to be criticized for being related to Mary-Kate and Ashley Olsen, whether she was a good actor or not. So, she wanted the education to back her skills up. 
"I had to be really confident in my own skills and abilities and that, you know, I put in the time because you're gonna say sh*t no matter what I do," she continued. "If I'm bad, I'm bad. If I'm good, it's nepotism."
Olsen would put in the work and rehearse 8 hours for a 2-minute scene, if that's what the training called for. She was even known as a "rehearsal Nazi," but she was doing the work. 
She toyed with the idea of using her middle name to distance herself from her sisters Mary-Kate and Ashley Olsen, but decided against it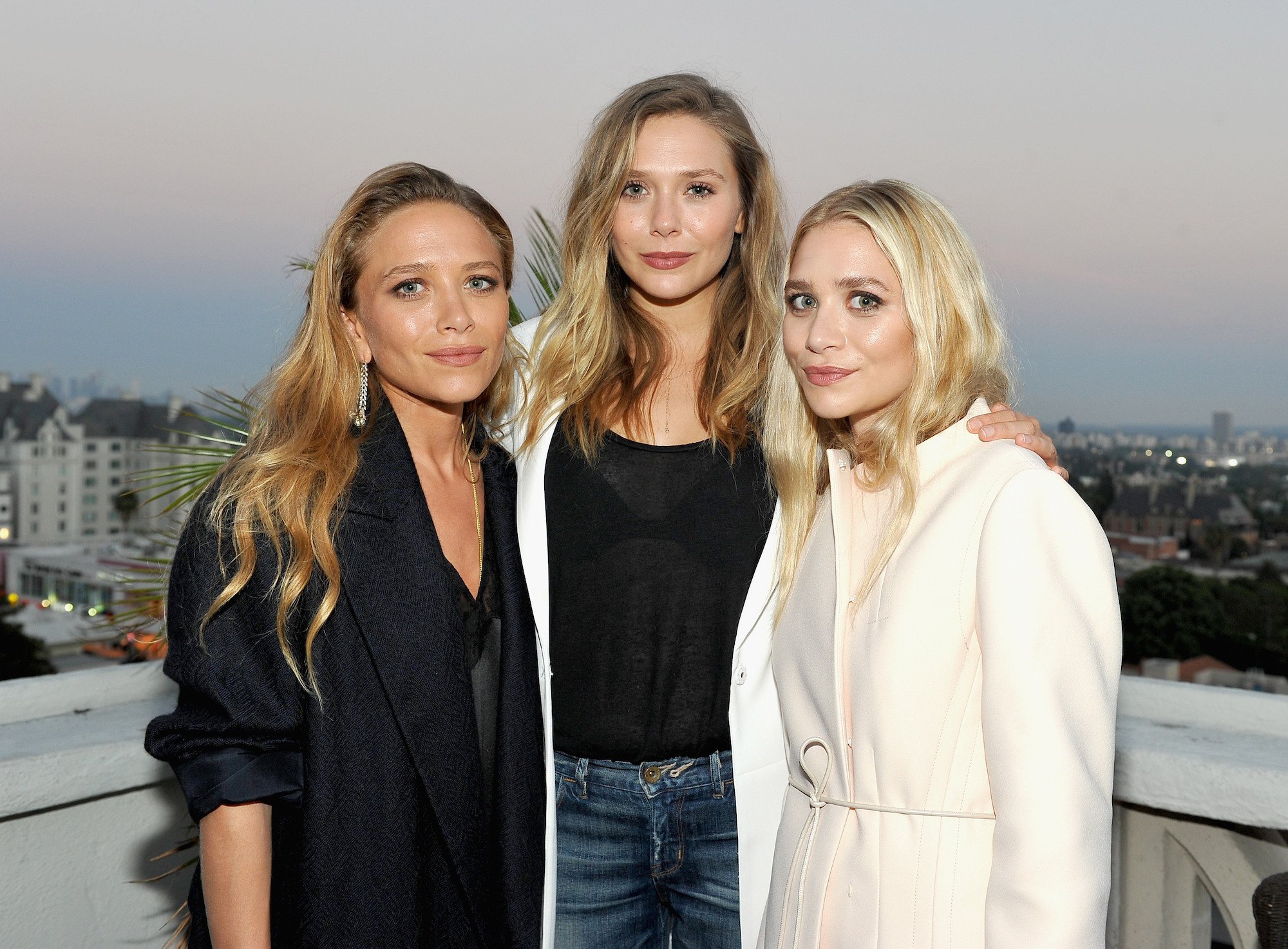 Aside from going to college for acting to have more credentials for nepotism haters, Olsen shared that she still wanted to distance herself from her family. 
"I always had this need to prove myself to myself and to everyone around me that I work really hard," Olsen said in another segment on the show. "I think it's just the fear was that you don't earn or deserve the things you work for because of who you're naturally associated with."
She shared that even as a little girl she wanted to go by "Elizabeth Chase," which is her middle name, instead of "Elizabeth Olsen," so that she wouldn't be so recognizably related to Mary-Kate and Ashley. But she said that she realized that she shouldn't have that mindset. 
"Then once I started working I was like I love my family, I like my name, I love my sisters. Why would I be so ashamed of that?" Olsen said. "And so, you know, there are those kinds of weird thoughts that you have and then you just kind of get over it."