Emily Wickersham on Joining 'NCIS': 'It Was Really Scary'
Emily Wickersham talks about joining 'NCIS' as Eleanor Bishop and describes the experience as 'really scary.' Get the full story here.
NCIS has been on the air for seventeen seasons and counting. And, when a show manages to gain millions of viewers for years on end, actors tend to come and go, leaving the show to explore new opportunities. Cote de Pablo left, then Michael Weatherly left, and then Pauley Perrette left. Yet, just as some actors depart, other actors join the family, leaving their own unique mark on the primetime procedural. Emily Wickersham is shaping up to be a new-ish addition working to leave a memorable impression.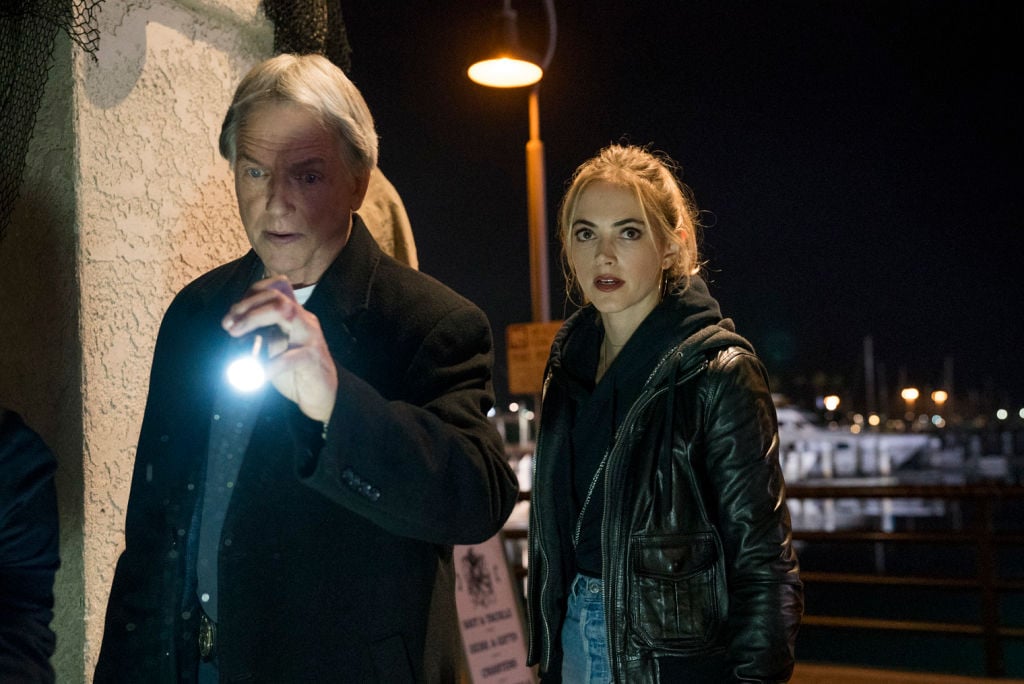 Though Cote de Pablo's Ziva David returned in season 16, Emily Wickersham was brought on in 2013 as de Pablo's replacement. Since then, she has played the whip-smart field agent Eleanor Bishop. Though Eleanor Bishop has some big shoes to fill and some high expectations to meet, she has managed to climb into fans' hearts, just as Ziva did…it just took a little bit longer. 
During an interview filmed at MCM Comic-Con London in 2015, Emily Wickersham discussed joining NCIS, and she explained her early experience on the show. She described the onset as "really scary." 
Emily Wickersham talks about joining 'NCIS' 
Wickersham was asked, "What was it like joining a cast that's been sort of there, together for 9 years, and being the new girl?…" Wickersham replied: 
It was life imitating art, or art imitating life. It was really scary coming into a show…a whole cast of people who have worked together for so long…

Posted by Movies Games and Tech
Emily Wickersham was the new girl on the NCIS team and the new girl behind the scenes — she had to find her footing in front of the camera and behind it. She had to make friends, and learn how to act across from performers who had already memorized each others' shticks, quirks, and tendencies. And, she also had to discover her character at the same time.
The 'NCIS' cast welcomed Emily Wickersham with open arms 
Wickersham went on to explain that the cast — and the welcoming nature of those on the show — made the situation a whole lot easier. Wickersham stated: 
This cast is the sweetest, most welcoming bunch of people. They were so, so sweet…My nerves, I mean I'm always kind of nervous, but my nerves definitely diffused after hanging out with them for a bit…

Posted by Movies Games and Tech
Wickersham may not be an original NCIS team member, but she has found a place in the show. Her character continues to mesh into the existing fabric. However, she is unique enough to offer her own benefit to the series. And, with Ziva recently returning, comparisons to the former Mossad Officer who confuses American idioms has died down a bit…for now. 
Whether Ziva will return for season 18 remains a mystery. But, if she does, furthering the dynamic between Bishop and Ziva would be an interesting subplot worth exploring. Yet, it should come right after fans receive the on-screen "Tiva" reunion that they have been waiting for. Is Michael Weatherly free to film an episode or two?