Eminem: Why This Major Rock Star Refused to Appear on 1 of His Songs
During the early 2000s, Eminem was very controversial — so controversial that another controversial artist refused to work with him. Eminem wanted a major rock star to provide backing vocals on one of his early songs. Here's a look at why that never happened.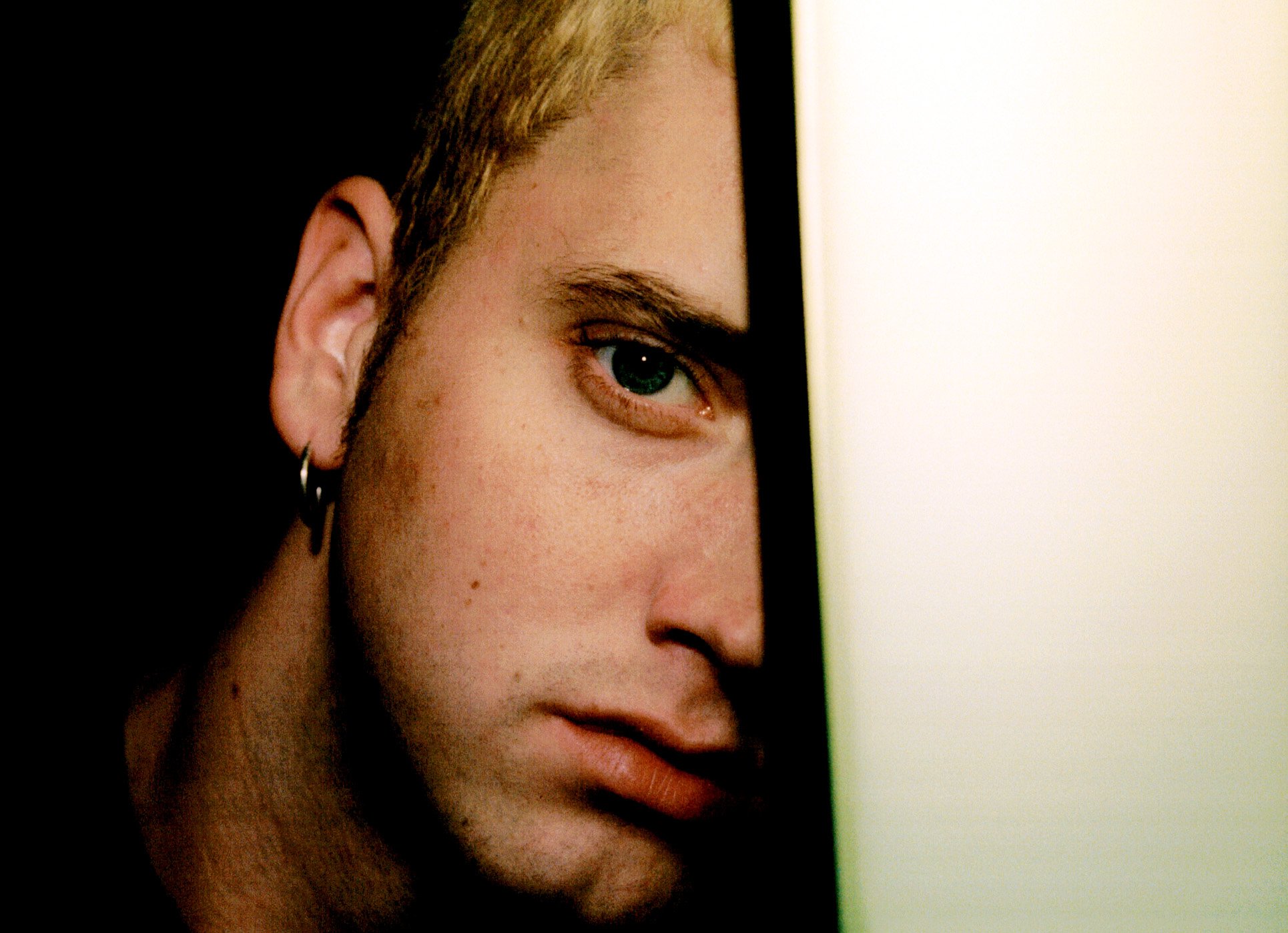 This rock artist thought an Eminem song was too misogynistic
Firstly, a little background. One of Eminem's most well-known album tracks is a song called "Kim." "Kim" is an extremely violent fantasy where Eminem abducts Kim Mathers, his wife and on-again-off-again girlfriend. He forces her to get into his car and says he'll be back from the excursion but she'll be dead in his trunk. He later kills her. This song has inflammatory lyrics — making it fitting for a controversial rock artist.
Marilyn Manson was one of the most controversial rock musicians of his time — if not all time. His music features lots of lyrics depicting death, violence, and destruction. However, the violence of "Kim" was apparently a bridge too far for Manson.
During an interview with Spin, Manson revealed Eminem wanted him to perform on "Kim" but he declined. "The song he asked me to sing was — and this may sound strange — too misogynistic," Manson told Spin. "It was the one about killing his girlfriend and putting her in a trunk…. It was too over the top for me to associate with. First of all, I don't drive. And I wouldn't put a girl in a trunk; that's where I keep other stuff. That's my dry, deadpan humor kicking in."
Why Eminem dressed up like Marilyn Manson for a music video
Of course, the connection between Eminem and Manson did not end there. In the video for his song "My Name Is," Eminem can briefly be glimpsed dressing the way Manson did in the promotional materials for his album Mechanical Animals. During an interview with MTV News, Eminem explained his decision to mimic Manson. "With 'My Name Is,' I remember [Dr.] Dre saying, 'You know, it'd be crazy if you dressed up like Marilyn Manson,'" he recalled. "And at the time, I hadn't really seen too many videos of Marilyn Manson. His reputation was f*cked up in middle America, but when I mentioned him I suddenly thought, 'Wait a minute, I'd better actually look at some videos, because I don't know exactly how this guy acts.'" Eminem dressing as Manson is an example of one of the numerous pop culture references in his videos.
How the world reacted to 'The Marshall Mathers LP'
So did the violent lyrics of "Kim" prevent his parent album, The Marshall Mathers LP, from becoming a success? The album reached No. 1 on the Billboard 200. It remains famous and Eminem would later release a sequel to the album simply called The Marshall Mathers LP 2. The Marshall Mathers LP resonated with the public– Manson or no Manson.