Inside the Improvised 'This Is the End' Scene That Had Emma Watson Walking Off Set
Seth Rogen confirms that Emma Watson walked off the set of 'This Is the End.'
Emma Watson is a talented actor, a star of everything from big-budget movies to smaller television shows. Watson, who rose to fame as a child star, is known for her tendency to choose unexpected projects and is meticulous about keeping her private life out of the spotlight.
Still, Watson has been involved in one or two controversies over the years — most notably after her featured appearance in Seth Rogen's 2013 movie This Is the End. For years, rumors have swirled about Watson's supposed discontent on the set.
In a recent interview, Rogen himself opened up about the reality of what happened, and if he blames Watson for any awkwardness. 
What is Emma Watson best known for?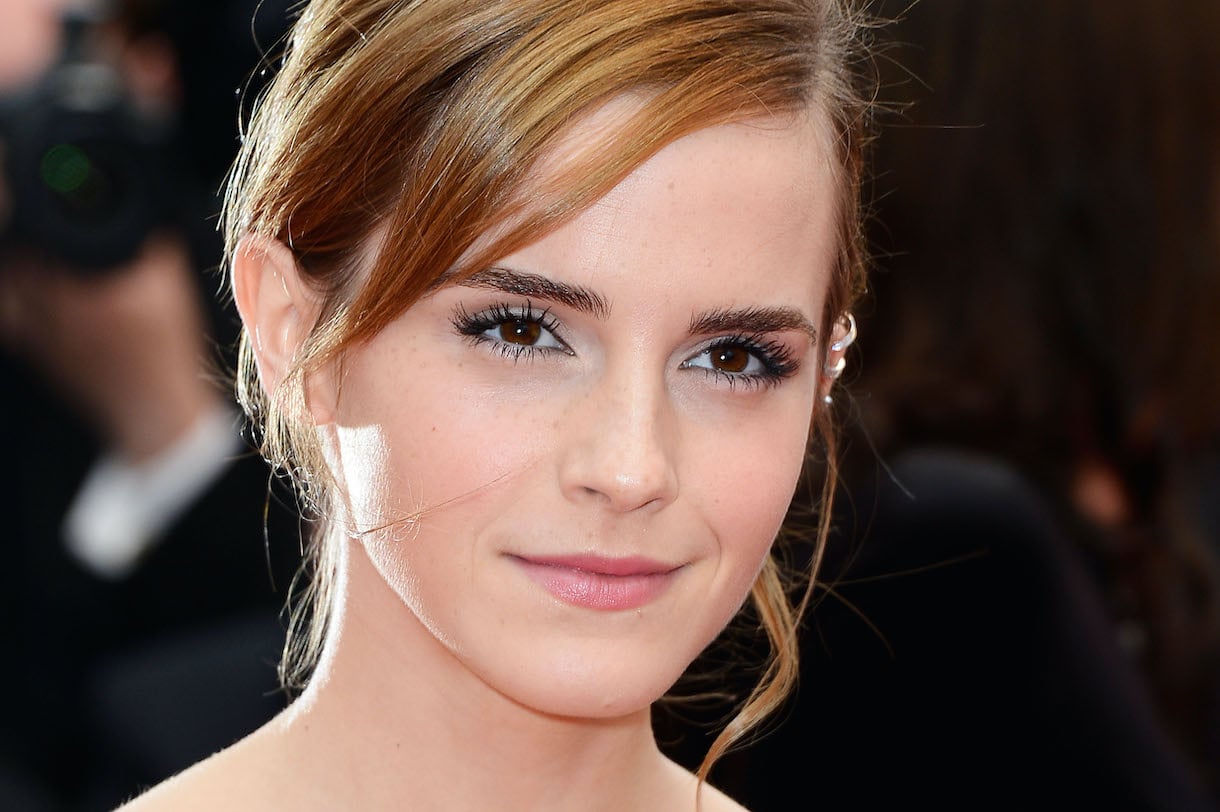 Watson was born in 1990 and discovered at a very early age that she wanted to be an actor. After working in a variety of stage productions, Watson was cast in the Harry Potter film series and was ultimately catapulted to worldwide fame.
A few of her most popular roles in the years after her rapid ascent to fame included parts in My Week with Marilyn, The Perks of Being a Wallflower, Noah, and The Bling Ring.
In 2017, Watson appeared as the Disney princess Belle in the live-action Beauty and the Beast. One of the highest-grossing films of all time, Watson received generally positive reviews for her work in the movie, and it remains one of her most popular roles.
In addition to Watson's movie work, she is a proud women's rights activist and regularly devotes her time to a variety of charitable causes and pursuits. 
What is the movie 'This Is the End' about?
In 2013, Watson appeared in the comedy film This Is the End. An unlikely project for Watson, the movie, directed and produced by Rogen, also featured performers like James Franco, Jay Baruchel, Jonah Hill, and Danny McBride. A take on apocalyptic comedies, everyone in the movie plays fictionalized versions of themselves.
The movie received positive reviews from critics and fans, many of whom appreciated the clever take on action comedies. Still, after This Is the End was released, a rumor started circulating, a rumor that stated Watson was distinctly unhappy with the movie and with the atmosphere on set. 
Why did Emma Watson storm off the set of 'This Is the End'?
In a recent interview with British GQ, Rogen opened up about the rumor, and how it got started. Rogen referred to the origins of the rumor, which states that Watson walked off the set of This Is the End after refusing to shoot a scene involving Danny McBride and Channing Tatum, the latter who was wearing a leash and leather mask.
"I mean, I don't look back on that and think, 'How dare she do that?' You know? I think sometimes when you read something, when it comes to life it doesn't seem to be what you thought it was," Rogen said.
"But it was not some terrible ending to our relationship," the actor and director continued. "She came back the next day to say goodbye. She helped promote the film. No hard feelings and I couldn't be happier with how the film turned out in the end."
Since then, Rogen has taken to social media to clarify the comments he made to the publication.
"I want to correct a story that has emerged from a recent interview I gave," Rogen wrote. "It misrepresents what actually happened. Emma Watson did not 'storm off the set' and it's shitty that the perception is that she did. The scene was not what was originally scripted, it was getting improvised, changed drastically and was not what she agreed to. The narrative that she was in some way uncool or unprofessional is complete bullshit."
He continued: "I for sure should have communicated better and because I didn't, she was put in an uncomfortable position. She and I spoke on the night; it was overall a shitty situation and it must have been hard for her to say something and I'm very happy and impressed that she did. I was thrilled for the opportunity to work with her and would be thrilled to get that opportunity again. I am very sorry and disappointed it happened, and I wish I had done more to prevent it."
Ultimately, it seems as though all parties involved were able to overcome any awkwardness on set and move on, like true professionals.