Emmy Awards in Memoriam: Michael K. Williams, Ed Asner to Be Honored at the 2021 Ceremony
There are certain stars who will be featured on the Emmy Awards' broadcast's expected In Memoriam segment. While there are dozens and dozens of stars including Michael K. Williams, Ed Asner, and Cicely Tyson who died recently and will be noted during the tribute, the show's producers can't fit them all in.
Here's who might be part of the 2021 broadcast's moment of remembrance for those actors who have died in the past year.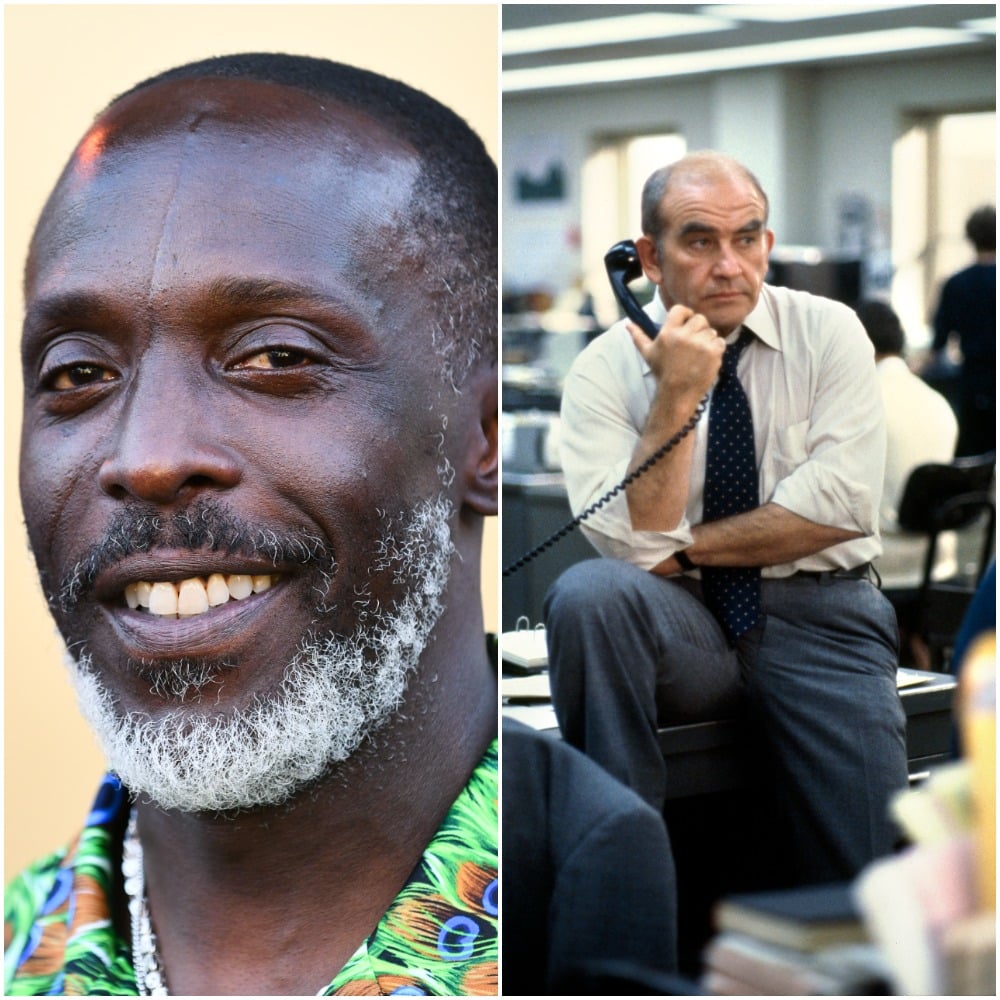 The 2021 Emmy Awards show airs Sept. 19
Known as the Primetime Emmy Awards, the ceremony will broadcast live Sunday, Sept. 19.
Streaming as well on the Paramount+ app, the awards show, as in years past, airs just as the current television season ends and the new one is set to begin. Tapped to host the festivities this year is first-time emcee Cedric the Entertainer, who told The Hollywood Reporter that his hope is to have viewers turn on the show and keep it on.
"The attitude you've got to take with anything these days is that people have unlimited choices for what to do with their time," The Neighborhood star said. "So if you do turn on the Emmys, I have to make it so that you're not going to want to change the channel."
The broadcast will air, due to the ongoing pandemic, in an outdoor location close to Los Angeles' Staples Center.
The Creative Arts Emmy Awards were held on September 11 and September 12, 2021 and covered categories including animation, casting, choreography, costumes, directing, hairstyling, hosting, makeup, music, stunt coordination, writing, and more.
Michael K. Williams, Ed Asner among the actors to be honored at the 2021 Emmy Awards  
While many stars have died so far this year, the recent deaths of popular actors Michael K. Williams of HBO's The Wire and former Mary Tyler Moore Show star Ed Asner — recipient of the highest number of Emmy Awards, seven in total, by a male actor — are assured recognition during the show's In Memoriam segment, according to Gold Derby.
The site noted that only "about 40-45 of these people will probably be in the video segment" and stated it's "certain" that those actors making the cut include: Asner, Williams, production designer Roy Christopher, Asner's fellow Moore Show star Cloris Leachman who died in January, Murder, She Wrote and Columbo co-creator William Link, as well as legendary actor Cicely Tyson.
Other possible 'In Memoriam' Emmy honorees 
Although his name hasn't been confirmed, popular former SNL star Norm Macdonald who died of cancer on Sept. 14 will most probably be honored as well.
Other stars whose deaths will likely be noted include Superman and Rudy actor Ned Beatty; James Bond actor Sean Connery, singer and television host Mac Davis, Moonstruck star Olympia Dukakis, The Bob Newhart Show actor Larry Gelman, Mayberry R.F.D. star Arlene Golonka, Beethoven actor Charles Grodin, actor Hal Holbrook, legendary show host Larry King, Love Boat actor Gavin MacLeod, journalist Roger Mudd, singer and television host Helen Reddy, Today weather forecaster Willard Scott, The Goldbergs actor George Segal, Jeopardy! host Alex Trebek, and Gilligan's Island actor Dawn Wells.