How 'Encanto' Is Different From Most Disney Animated Films, According to Lin-Manuel Miranda
If you're wondering what 'Encanto' is about, the quick answer is family. But in a new interview, Lin-Manuel Miranda explained how 'Encanto's magical tale sets itself apart from other Disney animated movies.
Disney's Encanto comes out in theaters this Thanksgiving. The music was created by Lin-Manuel Miranda, and in a new interview, the Hamilton creator explained how the story of Encanto sets it apart from other Disney animated movies. He also revealed how thrilling it was to be involved in a Disney movie from the ground up — a change from his experience on Moana.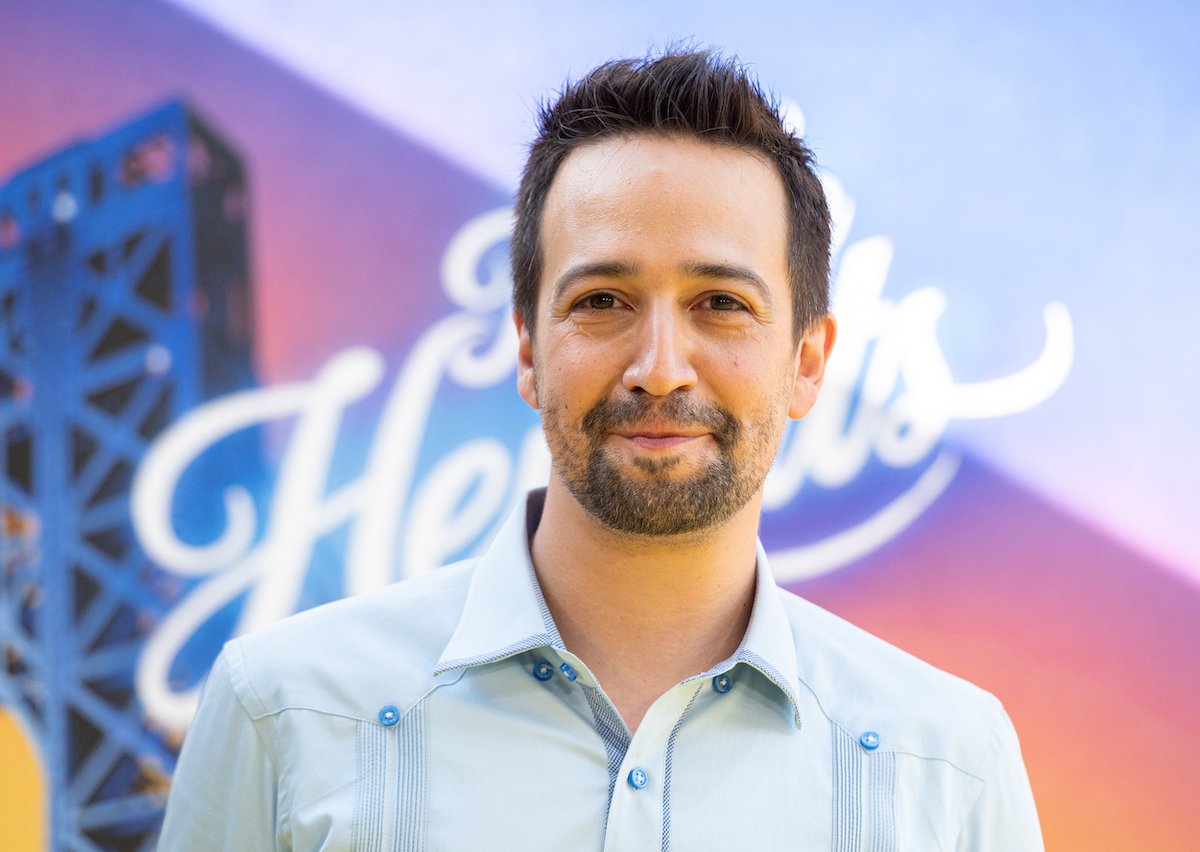 What is 'Encanto' about?
Encanto tells the story of a magical Colombian family, the Madrigals. The family lives in an enchanted house, and everyone in the huge family developed a special power when they turned 5. Everyone except for 15-year-old Mirabel, that is. She struggles to feel special in the family because of her lack of magic and doesn't understand why the family's gift skipped over her.
She feels like a bit of a black sheep, but her Uncle Bruno is the true outcast of the family. When Mirabel is the only person who notices the family's powers acting wonky, she embarks on a quest to find answers and restore the magic. She meets her Uncle Bruno for the firs time along the way. He was cast out of the family because of his gift of prophecy.
'Encanto' is about interpersonal family dynamics, Lin-Manuel Miranda says
Miranda led the way on Encanto's music. When he worked on Moana, he was the last person hired. And while he loved the experience, Miranda told The Hollywood Reporter he wanted "to be on the ground floor of the next one."
The Tick, Tick…BOOM! director said Encanto's focus on family is different from most Disney animated films. Of course, most Disney animated movies are about family in some way. But Encanto is all about the interpersonal family dynamics. He said:
"With [co-writer] Charise Castro Smith, [co-writer/co-director] Jared Bush and [co-director] Byron Howard, our goal was to write about an intergenerational family and not have the central conflict of the movie be some huge quest, but actually the role we play within our families and how we see ourselves versus how we're seen [by others]. That was really fun stuff to work with, to write songs about how your siblings see you and how you see yourself — and about the black sheep of the family that we don't talk about, but of course it's all we whisper about. (Laughs.) Those are extremely universal family things that I was able to write Disney songs about, which was really a thrill."
Lin-Manuel Miranda's 'Encanto' songs
Mirabel also isn't a princess, so that's a notable difference. The family Madrigal are celebrities in their hometown, but they're not royalty.
Encanto is Disney's 60th animated film. And like its predecessors, Encanto's songs are sure to be stuck in your kids' heads for months. Early reviews of the film point out "Welcome to the Family Madrigal" and "We Don't Talk About Bruno" as standouts. And Mirabel's "Waiting for a Miracle" is the big "I Want" song.
In total, Miranda created eight songs for Encanto. And in case you weren't already excited, critics are calling the movie one of Disney's best animated films to date.
Encanto comes out in theaters Nov. 24.