'Encanto' Fan Theory Suggests Magical Powers Are Based on Themes of Three: It Sure Is Convincing
'Encanto' has a lot of fan theories circulating. One particularly convincing one explains how the Madrigal powers are based on the Power of Three.
Encanto excites Disney fans with its magical powers, message on individuality, and the loveable main characters. Fan theories are popping up all over the Internet to further explore the movie's lore and mythos. One fascinating Encanto fan theory explains how the Madrigal powers are based on the Power of Three.
'Encanto' introduces magical powers for the Madrigals, except for Mirabel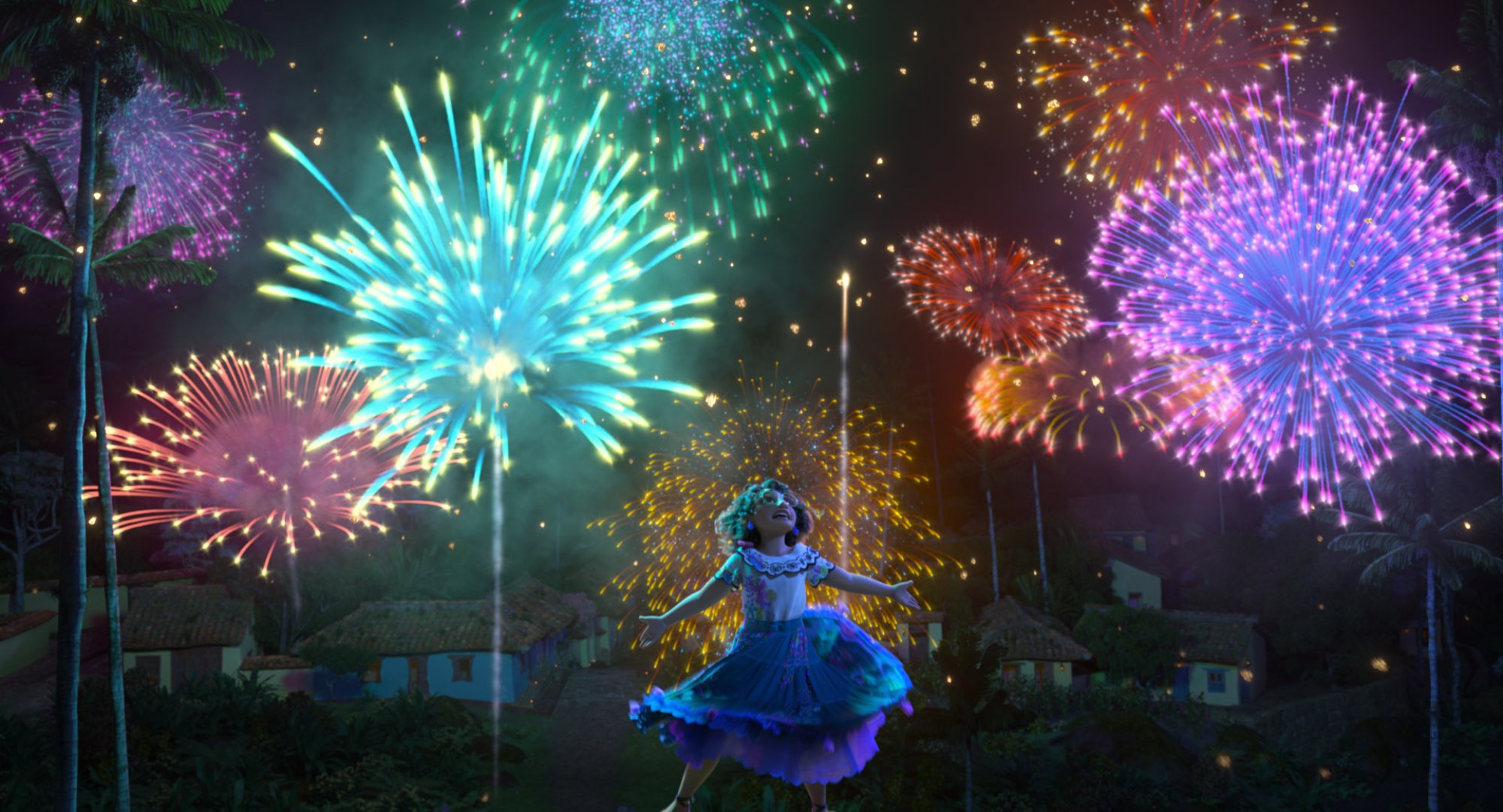 Mirabel (voiced by Stephanie Beatriz) is a young Colombian girl living in a beautiful home with a close family. Abuela Alma (voiced by María Cecilia Botero) is the matriarch of the family. Encanto shows the growth of this family's powers granted by a magical candle. However, Mirabel is the only member of the family to not get any powers.
The young girl feels left out of the family's magic but becomes increasingly concerned when she discovers that the magic is fading. However, there's more than just the magic at risk. Mirabel fears that this could tear the family apart for good. She's willing to do all that she can to protect the candle's magical powers and save her family from potential devastation.
The 'Encanto' magical powers are based on themes of three
A Reddit fan theory digs a bit deeper into Encanto's understanding of magic powers, or gifts as the family calls them. The original poster explains how they're an "avid" Charmed fan, which inspired their theory. They noticed that each group of siblings and powers are divided into threes. They're each based on thematic trifectas.
The family generation of Julieta (voiced by Angie Cepeda), Pepa (voiced by Carolina Gaitan), and Bruno (voiced by John Leguizamo). Their powers are based on the past, present, and future. Julieta cures wounds created in the past, Pepa changes the weather in the present, and Bruno predicts the future.
Next is Dolores (voiced by Adassa), Camilo (voiced by Rhenzy Feliz), and Antonio (voiced by Ravi Cabot-Conyers). Their powers are based on the sayings hear no evil, see no evil, and speak no evil. Dolores has super hearing powers, Camilo can take on anyone's appearance, and Antonio can understand animals.
Finally, there is Isabela (voiced by Diane Guerrero), Luisa (voiced by Jessica Darrow), and Mirabel. Their powers are based on beauty, brawn, and brain. Isabela produces beautiful plants and Luisa is so strong that she can move buildings. Mirabel doesn't have powers like the rest, but she's the brain that pieces everything together.
Disney hit big with another animated film
Encanto lucked out with opening exclusively in theaters, despite the coronavirus (COVID-19) pandemic still going on. Critics and audiences praised the movie's cultural roots and beautiful sense of storytelling. Encanto currently sits at 91% on Rotten Tomatoes.
Encanto didn't perform quite as well in theaters as Disney would have hoped, although it's still the highest-grossing animated movie in 2021 with over $223 million in box office receipts worldwide. However, it's a proven success on Disney+, and the song "We Don't Talk About Bruno" reached number 4 on the Billboard Hot 100.