'Encanto': Stephanie Beatriz Recorded Mirabel's 'Waiting on a Miracle' While in Labor
Disney's Encanto brought joy to moviegoing audiences around the world, but it didn't only impact viewers. The project also left a memorable mark on the cast and crew on a personal level. Mirabel's voice actor Stephanie Beatriz was actually pregnant and in labor when she recorded the popular Encanto song called "Waiting on a Miracle."
Stephanie Beatriz voices 'Encanto' lead character, Mirabel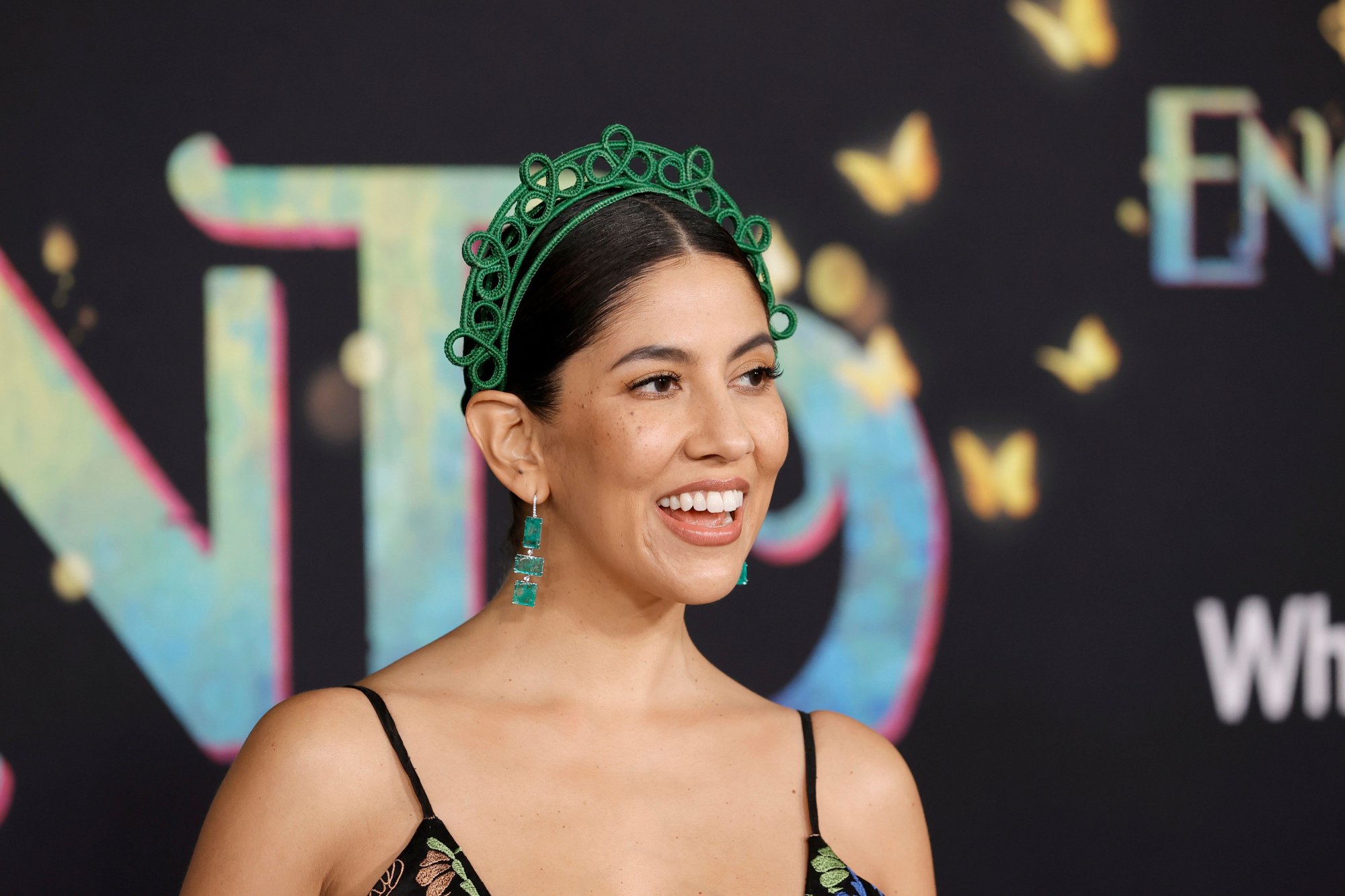 Encanto follows Mirabel (voiced by Beatriz), who is a Colombian teenage girl. She's a part of the Madrigal family, which has access to magical powers thanks to a candle with a flame that never goes out. However, Mirabel is the only member of the family with no powers. As a result, she feels left out and like she doesn't quite belong.
Mirabel discovers that the magic from the candle is waning, but isn't initially sure why. She pursues answers in the long-lost Bruno (voiced by John Leguizamo), who has the ability to see the future. However, Mirabel discovers that she's the key that could either destroy the family or keep it bound together, depending on her choices.
Stephanie Beatriz recorded 'Waiting on a Miracle' while she was in labor
Variety interviewed voice actors, including Encanto star, Beatriz, to talk about what it was like recording from home during the coronavirus (COVID-19) pandemic. She originally auditioned for another role for the movie with her own version of "You're Welcome" from Disney's Moana. Beatriz revealed that she was actually pregnant and in labor while recording the son "Waiting on a Miracle."
"I didn't want to tell anybody at Disney because I didn't want anyone to freak out," Beatriz said. "But I was already having some contractions when we were scheduled to record that day. I was like 'Well, fingers crossed I finish the song before [the baby] comes!'"
Beatriz gave birth the very next day after recording the popular song. Co-director Byron Howard admitted that he had no idea that she was actually in labor during the recording.
"We knew she was very, very, very, very ready to have that baby," Howard said. "But she did not tell us she was almost, almost ready," Meanwhile, songwriter Lin-Manuel Miranda liked to think that she was singing "Waiting on a Miracle" while she was waiting for her own miracle to grow her family.
The actor was able to be herself in 'Encanto' more than ever before
Beatriz's Mirabel in Encanto touched so many audiences of varying ages. Moviegoers loved the Disney film's use of culture, character, animation, and catchy music. However, Beatriz felt a personal connection to both Encanto and Mirabel.
"Most of [my roles] I disappear into the character, and in a weird way it's the same with this because it's the most 'like me' role I've ever played, yet I've disappeared," Beatriz said. "It's not my face, it's an animated person."
RELATED: 'Encanto': Bruno Was Originally Named Oscar, But Had to Change the Name Over a 'Legal Snag' – 'We Don't Talk About Bruno' Wouldn't Be the Same