'Enchanted 2': Who Is in Disney's 'Disenchanted' Cast? Amy Adams and Patrick Dempsey Will Return
Disney announced the 'Disenchanted' cast on May 17. The highly anticipated sequel to 2007's 'Enchanted' will debut exclusively on Disney+ in 2022, finally ending the 15-year wait for 'Enchanted 2.'
Fans are so close to reaching Enchanted 2, aka Disenchanted. On May 17, Disney announced the sequel to the beloved 2007 film has officially started production. The announcement also included exciting details about the Disenchanted cast, led by Amy Adams as Giselle. Much of the original cast is returning for the movie musical, but there are new additions to the Disenchanted cast fans will be excited to see.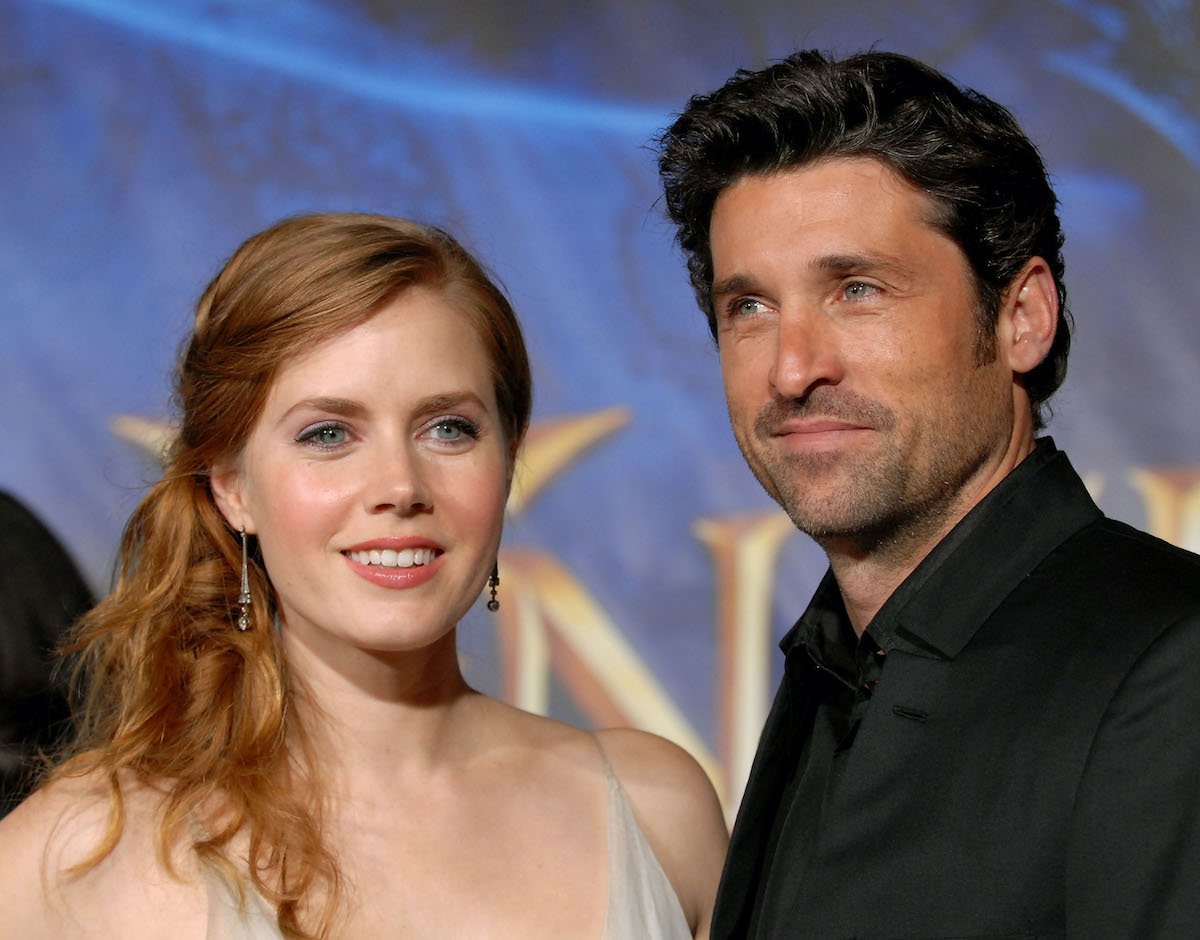 Who will be in 'Disenchanted'?
Adams will reprise her role as Giselle in the sequel. Her Enchanted co-star, Patrick Dempsey, will also reprise his role as Robert Philip. Idina Menzel and James Marsden will return as Nancy Tremaine and Prince Edward. Last time fans saw them, they were back in the animated world of Andalasia.
Susan Sarandon played the villainous Queen Narissa in the 2007 movie. Her character perished at the end, but don't worry—Disenchanted will have a juicy villain in Maya Rudolph's Malvina. According to a press release from Disney, Rudolph will play Giselle's rival in the town of Monroeville. In a May 17 tweet, Rudolph hinted her character could be animated.
"What's a good fairy tale without a great villain?" she tweeted. "I'll see you in Andalasia my pretties."
As Disney+'s Twitter account replied, "Should we dress for Andalasia or… the big city? We'll overpack either way."
Nickelodeon star Kolton Stewart will play Rudolph's son. Newcomer Gabriella Baldacchino will make her debut as Morgan, Robert and Giselle's daughter. Rounding out the rest of the cast is Yvette Nicole Brown, Oscar Nuñez, and Jayma Mays. According to Deadline, Brown and Mays' characters could be villains as well.
Where are they filming 'Enchanted 2'?
Disney hasn't confirmed if Disenchanted will feature animation, but it's hard to imagine it won't. It will be a movie musical, though, with legends Alan Menken and Stephen Schwartz returning to create the music. The musical pairing earned Enchanted three Oscar nominations in 2007 for their songs "That's How You Know," "Happy Working Song," and "So Close."
Per Disney's press release, Disenchanted is currently filming in Ireland. Giselle and Robert will be married in Disenchanted and raising the teenage Morgan. They will have moved out of Manhattan and into Monroeville, but their happily ever after won't be as easy as they thought. As the statement said:
"Disenchanted features the much-anticipated return of Giselle, the princess from the fairy tale world of Andalasia banished to Manhattan who found her real Prince Charming in divorce lawyer Robert Philip. 15 years later, Giselle moves to the suburb of Monroeville with Robert and their teenage daughter Morgan, where she must juggle the challenges that come with a new home and discover what happily ever after truly means to her and her new family."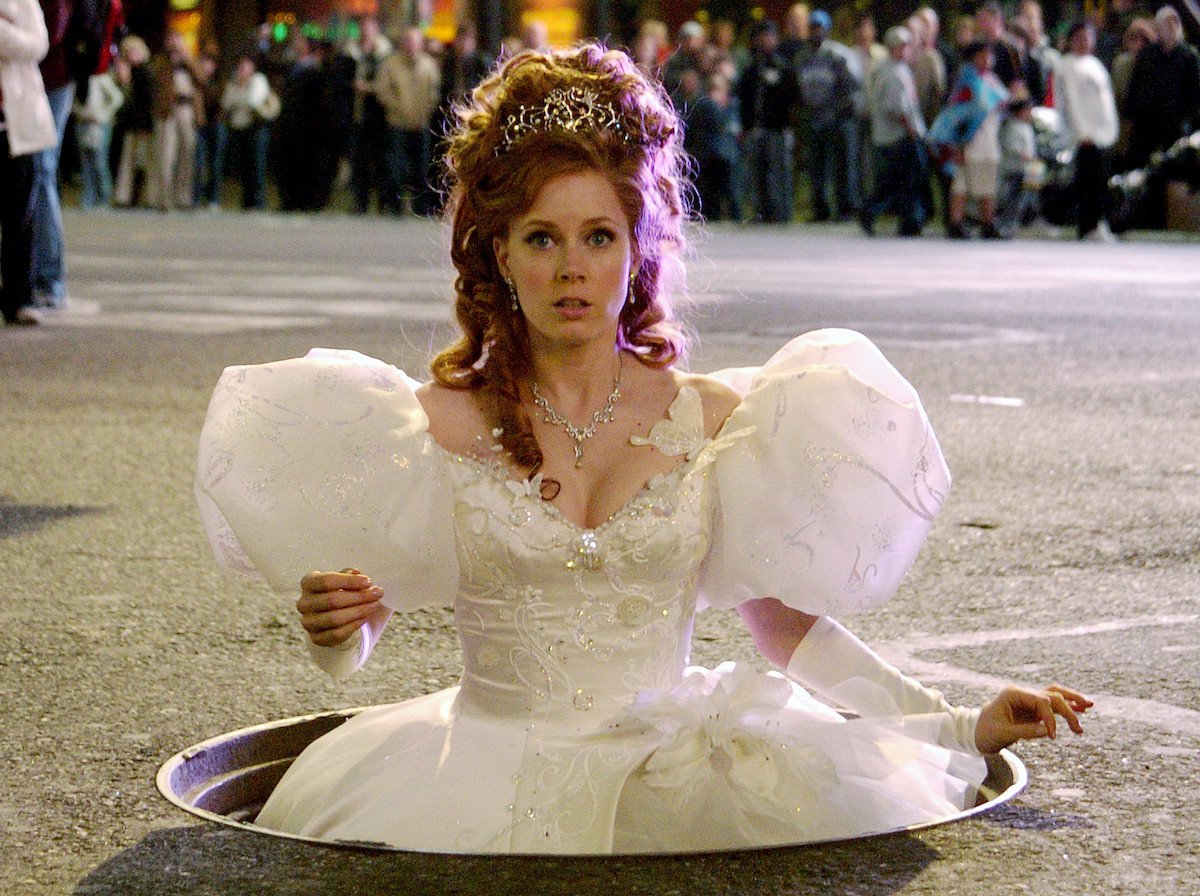 When is 'Disenchanted' coming out?
The sequel will stream exclusively on Disney+ in 2022. Its predecessor isn't on Disney+ yet or any other streaming platform. Fans are eager for it to be added, but they've already waited almost 15 years for a sequel.
Dempsey told Variety the sequel has taken so long to make because of the script. He said:
"Every year they were like, 'We're going to do this. It's going to get done,' but then no one could agree on the script. It's such an important film for them, and it's a satire. It's not a typical Disney movie. It's kind of off-brand a little bit. Yet we give honor to all of those Disney movies that have come before, and they finally now have figured it out. And we're old enough, so it's like a midlife crisis movie."
The Grey's Anatomy alum also confirmed he will be singing in the movie.
Disenchanted will be directed by Adam Shankman and produced by Adams, Barry Josephson, and Barry Sonnenfeld.