'Endeavour' Will End With Season 9 on PBS
TL;DR:
British mystery series Endeavour will end with season 9.
Writer Russell Lewis has "many surprises" in store for the show's final three episodes.
Endeavour Season 8 premieres June 19 on PBS.
It's almost the end of the road for Endeavour. The British mystery series, which airs on ITV in the U.K. and PBS in the U.S., will end with season 9. The show's eighth season premieres Sunday, June 19.
'Endeavour' Season 9 will be the last for the 'Inspector Morse' prequel 
Endeavour, which premiered in 2012, is a prequel to Inspector Morse, a British detective series starring John Thaw that aired from 1987 to 2000. Shaun Evans plays the younger version of the cerebral detective. Roger Allam plays DCI Fred Thursday, a character who does not appear in the original show.
The decision to end the show after nine seasons was a mutual one between Evans, Allam, and screenwriter Russell Lewis, according to PBS.
Lewis has always known "where he wanted the series to end," executive producer Damien Timmer explained. "That Remorseful Day is nearly upon us!"
"Russell has many surprises up his sleeve for the final three films, with the return of some familiar faces and new challenges for Endeavour and Thursday to face before the final goodbye!" he added.
Endeavour Season 9 is currently filming in Oxford. No premiere date has been announced. RadioTimes reports that the final episodes will likely air in late 2022 or early 2023 on ITV. Episodes typically air in the U.S. several months after they are broadcast in the U.K. 
The show's eighth season premieres June 19 on PBS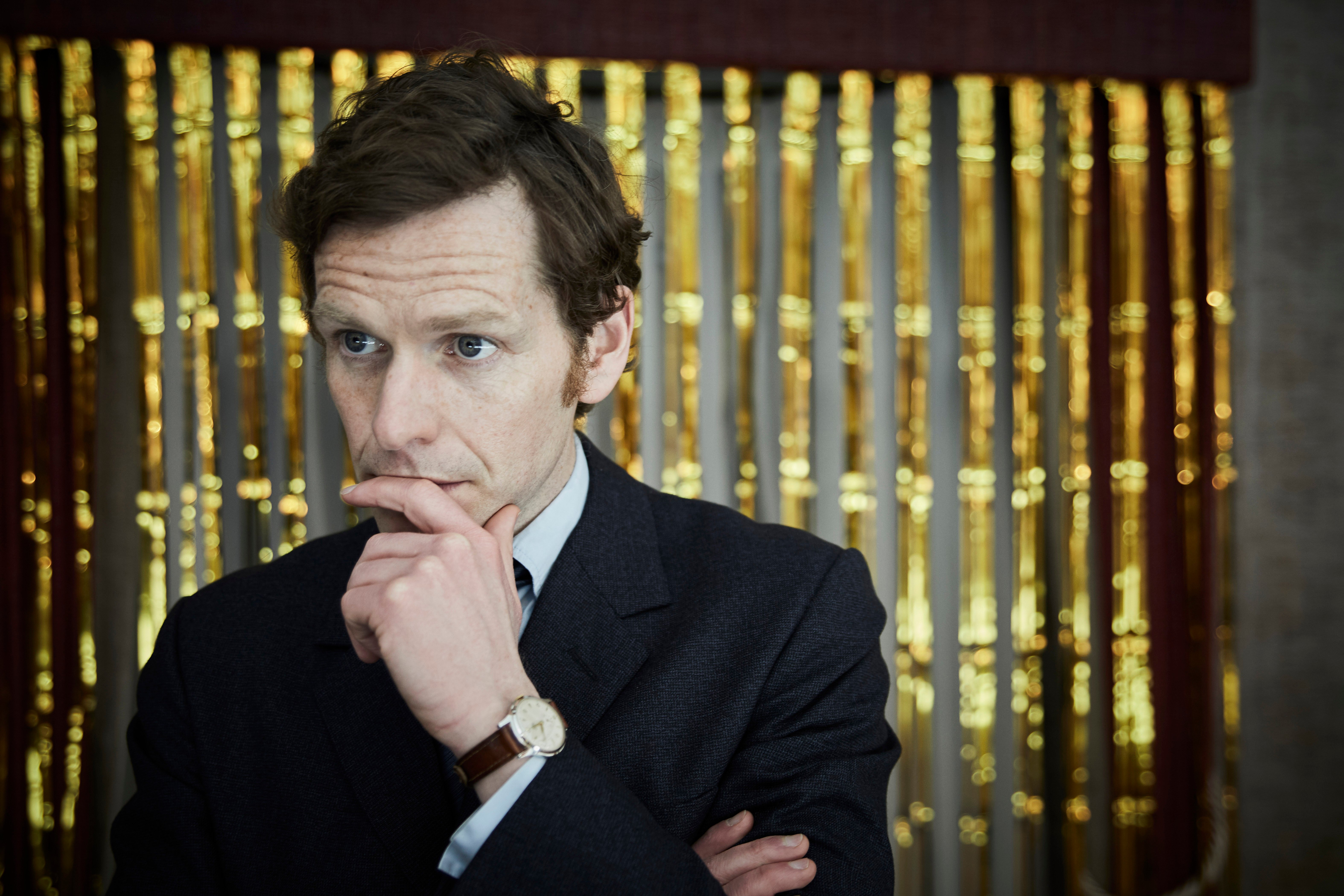 RELATED: 'Miss Scarlet and The Duke' Season 2 Premiere Date, Trailer Revealed
Endeavour Season 8 began airing in September 2021 on ITV. U.S. fans have had to wait several months to see the new episodes, which will finally premiere on Sunday, June 19 at 9 p.m. ET on PBS.
The new season has three feature-length episodes. The action kicks off in 1971, with the Oxford police investigating suspected IRA retaliation, a cab driver's murder, and the strange killing of a college fellow. Meanwhile, Morse continues to struggle with his inner demons as the rest of the team wonders if he's past the point of no return. 
In addition to Evans and Allam, the returning cast includes Anton Lesser as CS Reginald Bright, Sean Rigby as DS Jim Strange, James Bradshaw as Dr Max DeBryn, Abigail Thaw as Dorothea Frazil, Caroline O'Neill as Win Thursday and Sara Vickers as Joan Thursday.
Where we left things at the end of 'Endeavour' Season 7 
It's been two years since new episodes of Endeavour last aired on PBS. Here's a quick refresher on where things stood with Morse and his colleagues at the end of season 7. 
Morse's affair with Violetta ended on a sour note when she chose her wealthy husband Ludo over the detective. Meanwhile, Morse and Thursday's relationship had deteriorated badly over the course of the season over their differing approaches to the towpath killer case. Ultimately, both accepted that it would be better for the younger officer to accept a transfer to another station. 
Despite the animosity between the two men, Thursday ended up coming through for Morse in a major way in the season finale's last moments. Morse had realized that Violetta and Ludo were insurance scammers behind a series of seemingly accidental deaths. He went to Venice to confront her. Ludo attempted to kill Morse, but accidentally shot Violetta instead, who died in Morse's arms. Thursday, who had followed Morse to Italy, then shot and killed Ludo.
The season ended with Morse's future uncertain. Is he still planning to transfer to another station? And will he and Thursday repair their relationship, or is it broken beyond repair? Fans will have to tune in to the new episodes to find out.
For more on the entertainment world and exclusive interviews, subscribe to Showbiz Cheat Sheet's YouTube channel.
RELATED: 'Hotel Portofino': Premiere Date, Cast, and How to Watch the New PBS Series