'Endeavour' Season 8 on PBS: U.S. Premiere Date, Episode Count, and More
After a two-year break, a new season of 'Endeavour' premieres in June 2022 on PBS. Will it be the last for the series?
TL; DR: 
Endeavour Season 8 premieres Sunday, June 19 on PBS. 
The new season will have three 2-hour episodes. 
Series star Roger Allam says he'd be "very surprised" if the British mystery series doesn't return for season 9. 
Mystery fans, rejoice. PBS has set a June 2022 premiere date for Endeavour Season 8. The show is a prequel to the long-running series Inspector Morse. 
'Endeavour' Season 8 premieres June 19 on PBS 
New episodes of Endeavour last aired in the summer of 2020. Now, the period mystery is returning to Masterpiece on PBS after a nearly two-year hiatus. Season 8 premieres Sunday, June 19 at 9 p.m. ET. 
The new season consists of three, two-hour episodes. Core cast members will all return, including Shaun Evans as Endeavour Morse, Roger Allam as Fred Thursday, and Anton Lesser as Reginald Bright. 
What to expect from the new episodes of 'Endeavour'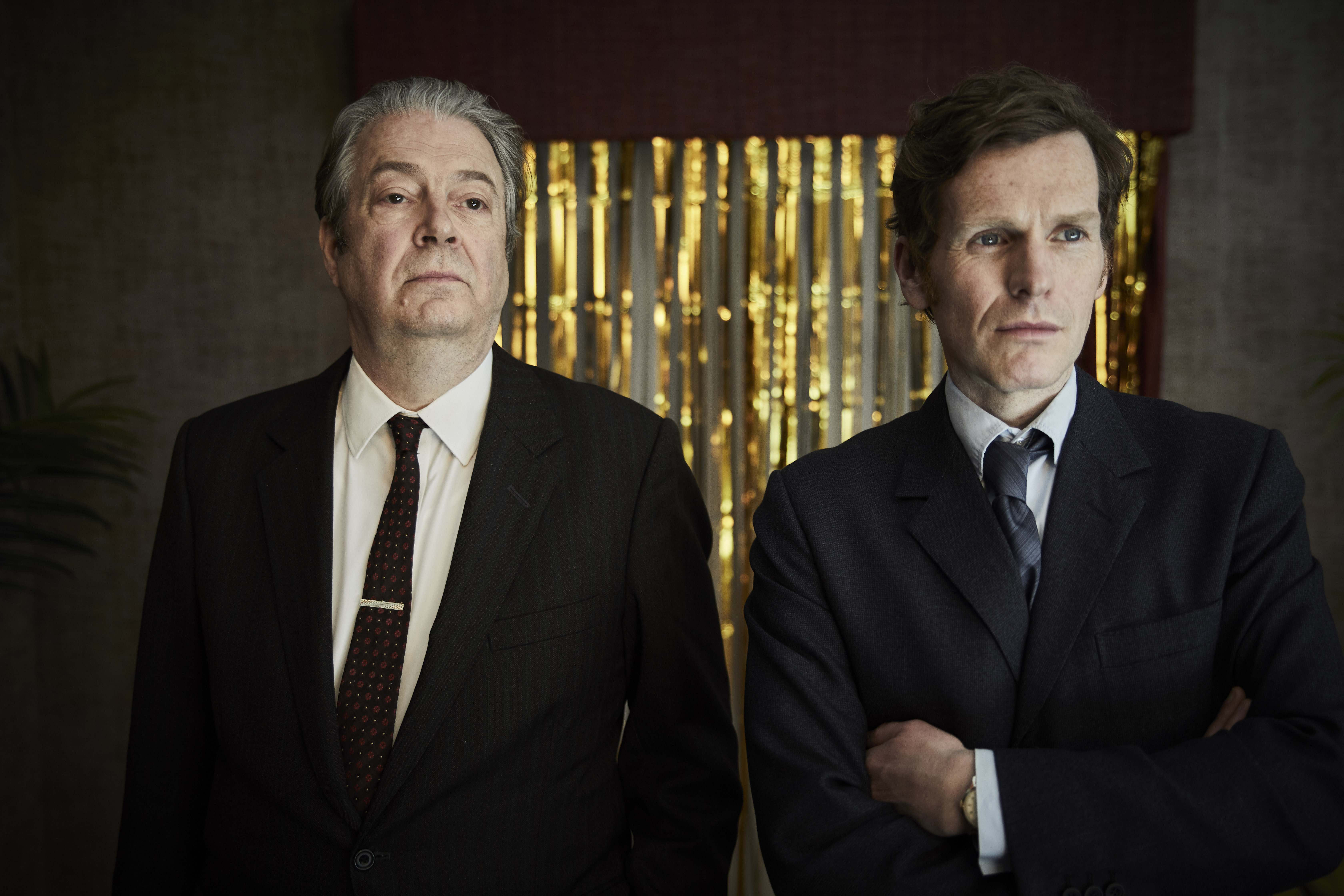 Endeavour Season 8 is set in 1971 and sees the team of Oxford detectives investigating the IRA, the murder of a cab driver, and the killing of a college fellow. Morse also struggles with his inner demons as his colleagues wonder if he's past the point of no return. 
In episode 1, "Striker," a murder at an Oxford college has far-reaching political consequences. Meanwhile, Morse is assigned to guard the life of a beloved football team's star player. (This episode nods toward a real-life death threat received by Manchester United player George Best, The Guardian noted.) 
In episode 2, "Scherzo," a cab driver is found murdered in his car outside of Oxford. As the investigation leads down a surprising path, Morse receives a guest who reminds him of some unpleasantness in his past. 
In episode 3, "Terminus," the team is called to investigate the death of an Oxford don, and Thursday gets news that leads to tension at home.  
Will this be the last season of 'Endeavour'?
Season 8 brings Endeavour's total number of episodes to 33. That's the same number as the original series Inspector Morse and the Morse spinoff Lewis. That's led some viewers to wonder if Endeavour has reached its endpoint, with each show topping out at the same number of episodes.
So far, there's no official word on whether Endeavour will return for a ninth season. 
"I don't want to be coy," Evans told The Guardian ahead of season 8's U.K. premiere. "But we'd want to see how these three films are received, then decide whether we feel there might be more to do."
Evans' co-star Allam was more optimistic about the possibility of additional episodes. 
"I would be very surprised if there weren't a few more to wrap things up," he said. "So that those who are interested in such things can go from the end of Endeavour to the beginning of Morse, while knowing, for example, why Thursday is never once mentioned by the older Morse." 
Check out Showbiz Cheat Sheet on Facebook!