Eric Braeden Was Told James Cameron Was the 'Biggest A***hole in the World' Before Starring in 'Titanic'
Actors often dream of the opportunity to work with a filmmaker as accomplished as James Cameron. But as his first meeting with Cameron crept up, Eric Braeden learned the Titanic director had a troubling reputation. Here's what The Young and the Restless star heard about Cameron beforehand and what happened when Braeden finally came face to face with him.
Eric Braeden landed a role in James Cameron's 1997 hit 'Titanic'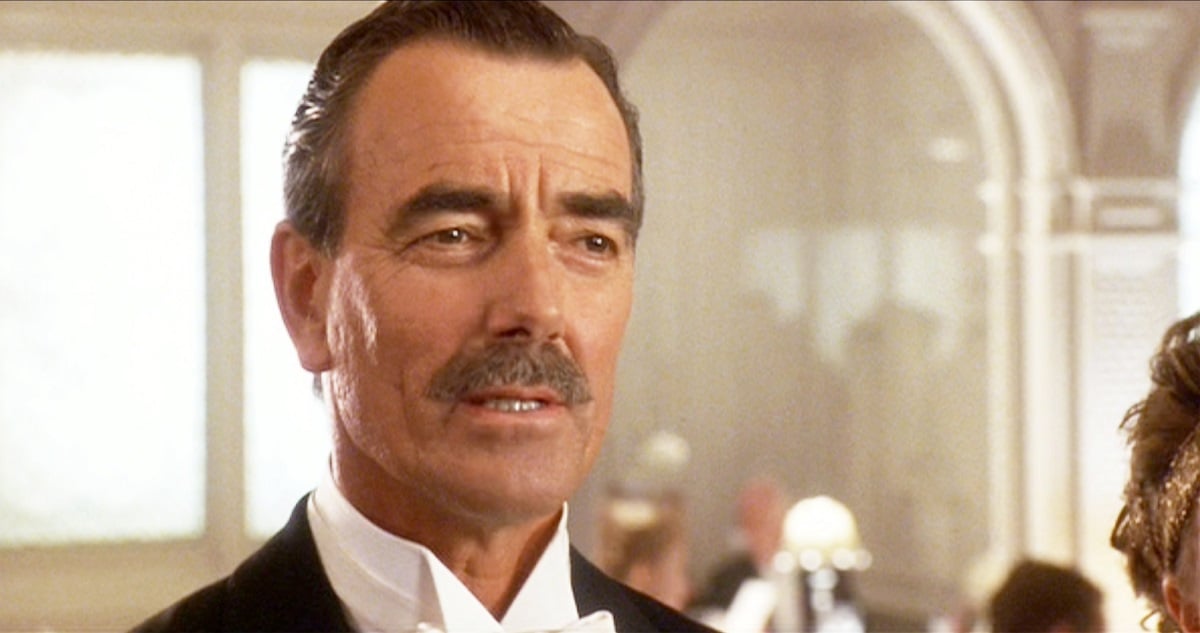 Braeden started his Hollywood career in the early 1960s, with a fair balance of film and television work. His earliest credits include a 1961 film called Operation Eichmann and a 1960s TV series called Combat! The German-born actor also starred in the 1960s TV series The Rat Patrol and the 1970 sci-fi thriller Colossus: The Forbin Project, among many, many other credits.
But by the time Braeden was set to meet up with Cameron, his most memorable role was far and away as Victor Newman on The Young and the Restless. The actor debuted on the daytime soap opera in 1980 and would win a Daytime Emmy Award for the part in 1998. Still, Titanic was a great opportunity for Braeden, making his concerns about Cameron all the more troubling.
Eric Braeden was worried about his first meeting with the director
Braeden was considering the supporting role of John Jacob Aster IV in the Leonardo DiCaprio-Kate Winslet epic. The character is identified in the movie as the richest man aboard the titular ship. But Braeden heard from his driver and someone in the wardrobe department that the director was a "big a**hole." Braeden admitted that he has little tolerance for such conflicts on set. And he was even prepared to turn down the project. But how did his meeting with Cameron actually go?
"I'm just about to call my agent and say 'I'm going to come back. I can't do this. I can't work with someone who's a dictator,'" Braeden revealed on State Of Mind with Maurice Benard. "So then they call me and said, 'Will you come to the set for wardrobe, measurements and all that?' … Suddenly, behind me, sure enough, Cameron says, 'I'm James Cameron. I'm so happy you're here. I loved you in dah, dah, dah.' …So then I changed my mind. He couldn't have been nicer. Such respect for the man. He's a brilliant director. Absolutely brilliant director." 
Eric Braeden still stars on TV's 'The Young and the Restless'
Braeden's story is a testament to the value of coming face to face with someone before making one's mind up. As it stands, Braeden lends a lot of gravitas to his limited screen time in Titanic. And the film remains a standout entry in his already distinguished career.
Even so, it's easy to imagine Braeden's greatest legacy on screen will be his many years as Victor Newman. The actor still appears on The Young and the Restless to this day. And his more than 40 years in the role put him alongside co-star Melody Thomas Scott as two of the longest-running U.S. soap opera stars still on the air.