Erin Krakow Shares Throwback Photo With Former 'When Calls the Heart' Co-Star Lori Loughlin
What a blast from the past! Erin Krakow is looking back on the early days of When Calls the Heart. The actor, who plays Elizabeth Thornton on the Hallmark Channel series, recently took to Twitter to share a photo of her very first scene with former co-star Lori Loughlin. 
Erin Krakow shares a photo from 'When Calls the Heart' Season 1 
Krakow, who has starred as Elizabeth since the show premiered in 2014, was feeling nostalgic in her September 9 social media post. In the tweet, she shared an image of herself and Loughlin in costume as Elizabeth and Abigail Stanton in When Calls the Heart Season 1. According to the actor, it was the first scene she ever shot of the popular frontier drama.  
"8 years ago today! A beautiful memory from the very first scene we shot of WCTH Season 1, with my forever friend," she wrote. 
Erin Krakow and Lori Loughlin were friends both on and offscreen 
This isn't the first time that Krakow has reminisced about her time working with Loughlin, whom she often refers to as her "forever friend." In the past, she's shared birthday greetings with her former co-star on social media, while in interviews she's expressed a desire to someday work together again. 
Loughlin was abruptly fired from When Calls the Heart in 2019 due to her involvement in the college admissions scandal. The show, then in its sixth season, briefly went on hiatus while episodes were retooled to remove her character. When it returned to the air, Abigail was said to have left town to care for her sick mother.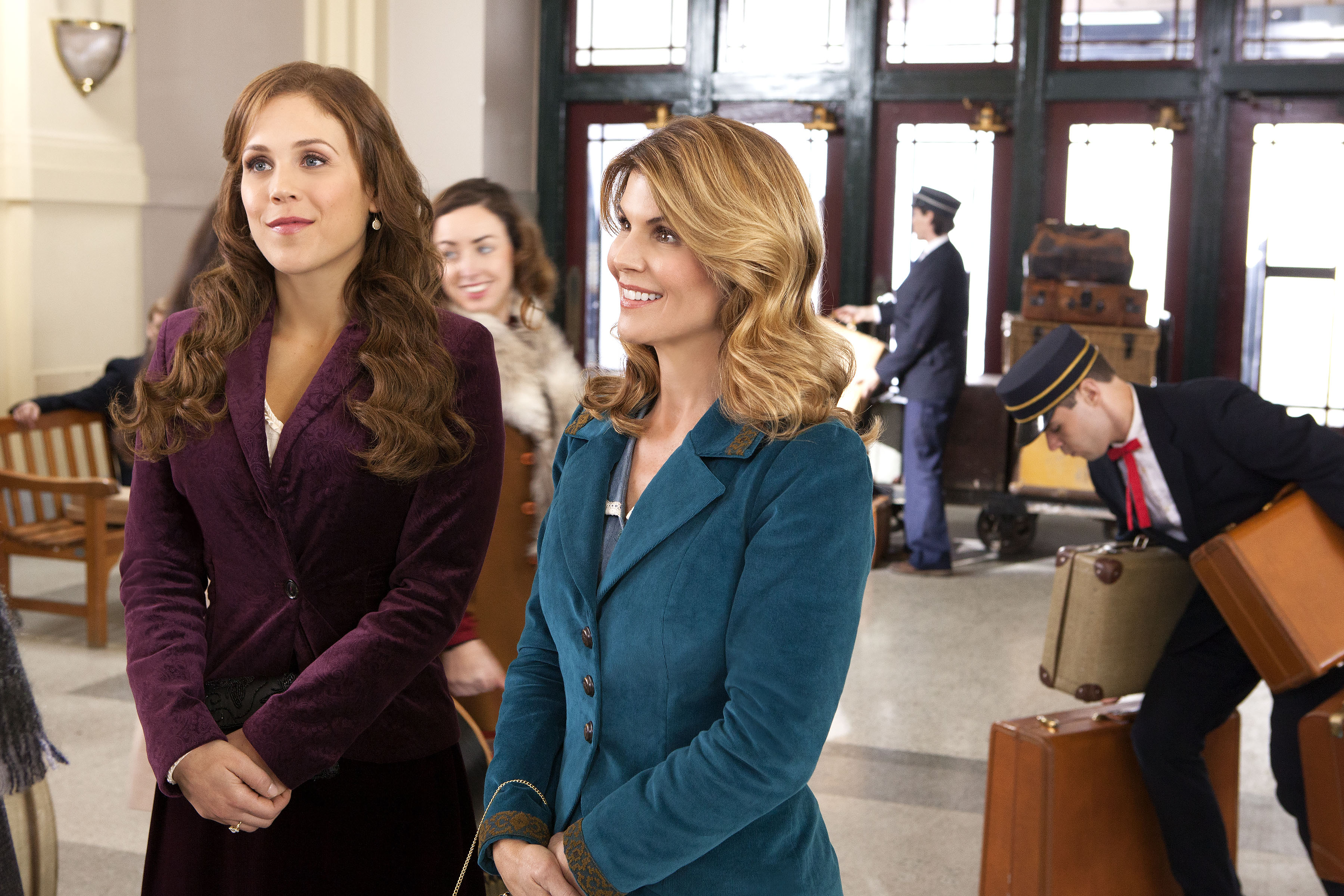 In a 2021 interview with Good Housekeeping, Krakow said she was hopeful the former Full House star might eventually be welcomed back to Hope Valley. 
"I love Lori and would be so happy to see her back in Hope Valley sooner than later," she said. "She's obviously always in my heart, so that would bring me a lot of joy."
Meanwhile, in a separate interview with Fox News, Krakow called Loughlin one of her "dearest friends."
'When Calls the Heart' creator has also voiced support for Abigail's return  
Krakow isn't the only person who has indicated she'd back Loughlin's return to When Calls the Heart. Series creator and executive producer Brian Bird has said that he like to see storylines involving Abigail's character in future episodes of the show, which is currently in production on its ninth season. 
"I would personally love nothing more," Bird said when asked whether Loughlin had a future on the show during an appearance on the June 14 episode of Dr. Steve Greene's Greenelines podcast. "Whether or not we can do it is another question." 
Bird went on to point out that Hope Valley is a place of forgiveness and redemption. He felt welcoming Loughlin back now that she's completed her prison sentence would be appropriate. 
"If anyone should return to Hope Valley it would be Abigail," he added. "In my opinion, that's the kind of show we are." 
Check out Showbiz Cheat Sheet on Facebook!