'Eternals' Actor Angelina Jolie Refuses to Confirm if Her Character Returns in Future Marvel Projects
Marvel Studios' new film Eternals introduces a new set of heroes to the Marvel Cinematic Universe. The Eternals are immortal alien beings who have been around for millennia, sworn to protect Earth from the Deviants. Fans do not know a lot about the film, which is typical for the MCU. But one question that has been lingering in fans' minds is whether or not the Eternals have a place in Marvel's future.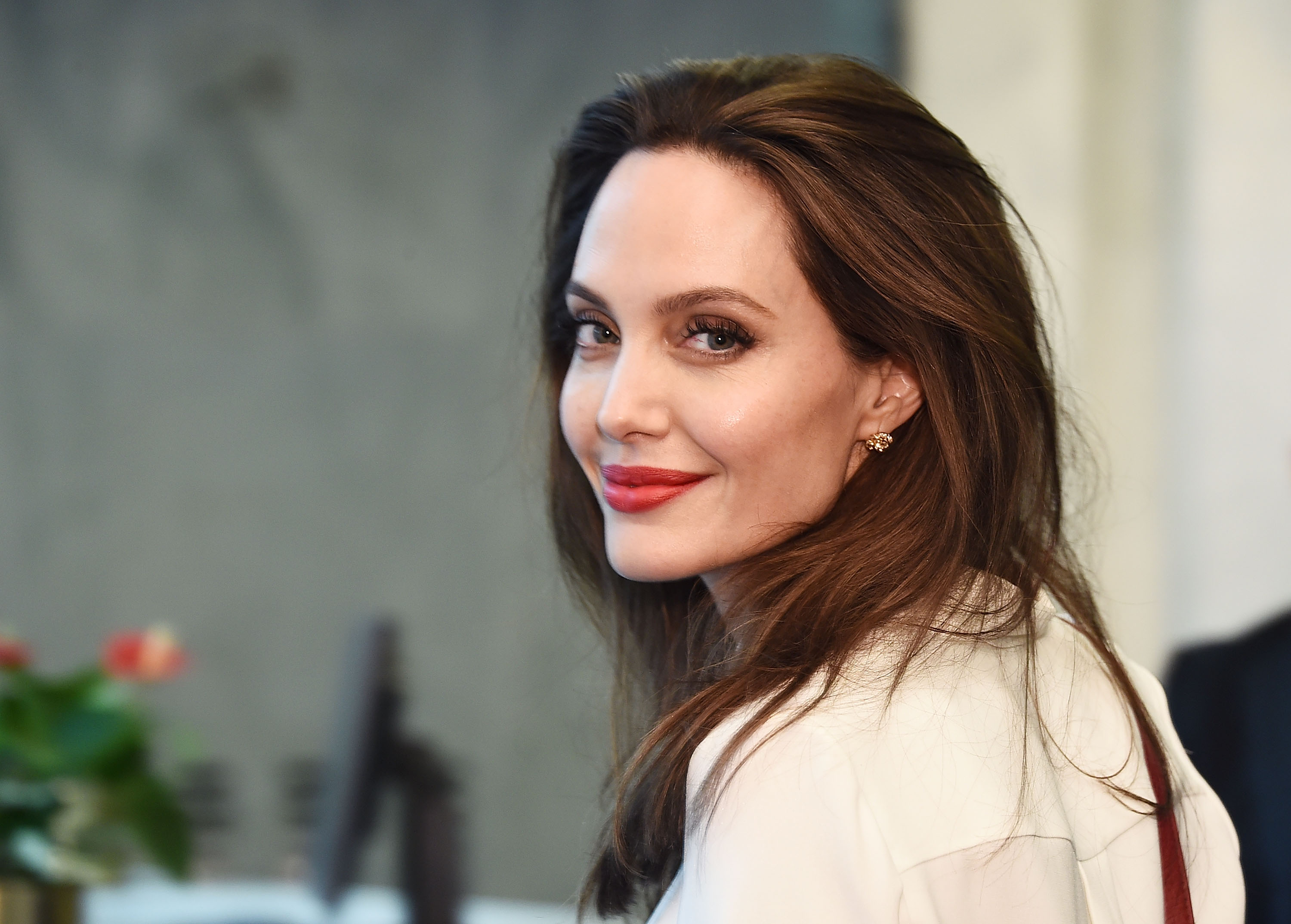 Angelina Jolie doesn't give a straight answer when asked about reprising her role
Angelina Jolie, who plays Thena in Eternals, was asked if she would return to the MCU after the film. And, apparently, she's caught onto Marvel etiquette a lot faster than some other actors have. Yes, we are looking at you, Tom Holland and Mark Ruffalo.
According to ComicBook.com, Jolie told Total Film in regards to her Marvel future, "I don't think I can say that. Good try, though." Well, the interviewer had to try, right?
At the very least, Jolie conveyed to Total Film her love for Eternals. She said, "I think a good thing about this film is, it's not diversity for the sake of diversity. Part of the original idea is, if you're going to have Eternals and they're going to blend into the Earth across the globe, they have to be on the globe. And still, we have places we need to go that are unexplored. But it certainly just felt right."
Unexplored places, huh? Perhaps Eternals will get a sequel, after all.
Could the Eternals return in future Marvel projects?
While it is confirmed that Eternals will take a deep dive into the past of the celestial beings, there is a big question mark over whether or not fans will be privy to their future. Unfortunately, no one will know for sure until the credits roll after Eternals. Audiences will either see a black screen that contains text reading "The Eternals will return," or the lights will come up, and that will be it.
Jolie is just one of the numerous big names attached to Eternals. Other actors in the film include Salma Hayek, Kumail Nanjiani, Kit Harington, and more. There's no doubt that a film of this magnitude and this cast would be hard to duplicate in the future. These are very busy people, after all.
But there is also the possibility that an Eternal or two appear in an unrelated Marvel project, like Guardians of the Galaxy Vol. 3 or Thor: Love and Thunder. It's hard to believe that Eternals will be a one-and-done film for these new characters. Why would Marvel introduce them just never to use them again? We have a good feeling that Jolie, Hayek, Nanjiani, Harington, or others will return to the MCU in some capacity.
Everything we know about 'Eternals'
Eternals' premise reads as, "The epic story, spanning thousands of years, features a group of immortal heroes forced out of the shadows to reunite against mankind's oldest enemy, the Deviants."
Eternals, as mentioned before, features an ensemble cast who all play never-before-seen characters in the MCU. The film stars Gemma Chan, Richard Madden, Kumail Nanjiani, Lia McHugh, Lauren Ridloff, Brian Tyree Henry, Barry Keoghan, Don Lee, Salma Hayek, and Angelina Jolie as the Eternals. Oscar-Award winning filmmaker Chloé Zhao directed the film.
Eternals premieres on Nov. 5 exclusively in theaters.