'Eternals' Director Chloé Zhao Reveals Disney's Reactions to the Film's Sex Scene, 'That Is a Beautiful Display of Love'
Marvel's newest film includes something that has never really been seen before in the Marvel Cinematic Universe. Eternals features the MCU's first legitimate sex scene between two characters. And, according to director Chloé Zhao, she was more critical of the scene than the executives at Disney were.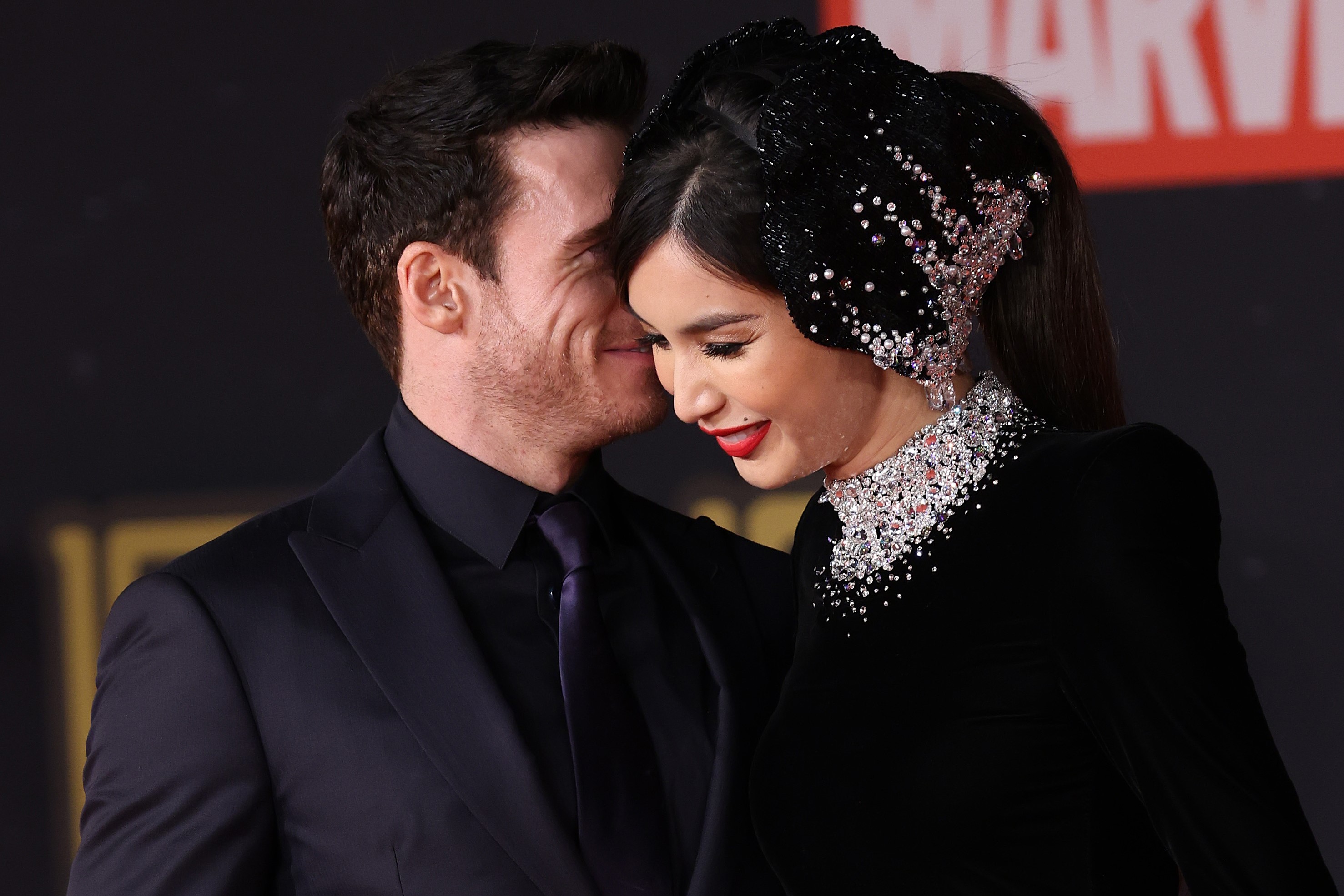 Chloé Zhao discloses Disney's reactions to the sex scene in 'Eternals'
Before the film's release on Nov. 5, The Hollywood Reporter asked Zhao about the origin of the sex scene in Eternals. She responded, "That has been in the treatment that I read from the beginning. It was there. We knew that to tell a mature love story, a love story that spans thousands of years, to not do any kind of intimate scene felt unnatural to me. And everyone was on the same page. Once we filmed it and edited it together, we did show some folks to see their reactions."
Zhao continued, "We wanted to make sure it was going to make sense for this film and for the audience. And everyone, Disney as well, said, 'That is a beautiful display of love,' [regarding] the way our actors played it together and the way it fit into the mood and where it is in the film. So everyone was like, 'Let's do it!' If anything, I was the one who was like, 'Is it OK? Can we do this?' But everyone was supportive of that."
So, Zhao was less sure about the sex scene in Eternals than the higher-ups at Disney were. But Disney believed that the sex scene between Sersi and Ikaris, played by Gemma Chan and Richard Madden, made sense, given their love story.
Chloé Zhao discusses what it was like to direct a Marvel film
Zhao experienced many firsts when directing Eternals. Not only does Eternals contain the MCU's first legitimate sex scene, but it also features the universe's first gay character. Plus, Zhao is the first woman of color to direct an MCU film. So, she had a lot on her plate. During the interview with The Hollywood Reporter, Zhao revealed if her expectations of making a Marvel film matched her experience.
She said, "I had this feeling being a fan of the MCU and having a good friend in [Black Panther director] Ryan Coogler and having friends who've worked with them. It's actually a lot smaller of a team than you think it is. There's about three people I speak to on a daily basis. They make big decisions and are one text away. So most of the time, I felt like I was working with the same 25 department heads as I did on Nomadland."
She continued, "The incredible technicians and artists and the thousands of people who helped make this film really, really protected me from the big world out there. They knew how I work best, and then they created a really nice bubble for me. If I wanted to fly and go crazy, they'd let me, but if I fell, I knew they were there to catch me. That's why I could play so much in this."
'Eternals' is currently in theaters
The synopsis for Marvel's newest film reads, "Marvel Studios' Eternals features an exciting new team of superheroes in the Marvel Cinematic Universe, ancient aliens who have been living on Earth in secret for thousands of years. Following the events of Avengers: Endgame, an unexpected tragedy forces them out of the shadows to reunite against mankind's most ancient enemy, the Deviants."
Eternals stars Gemma Chan, Richard Madden, Kumail Nanjiani, Lia McHugh, Lauren Ridloff, Brian Tyree Henry, Barry Keoghan, Don Lee, Salma Hayek, and Angelina Jolie as the Eternals. Kit Harrington, Harish Patel, and Haaz Sleiman all appear in the movie as well.
Eternals is now playing in theaters, where fans can exclusively see the sex scene in question.