'Eternals' Fans Are Furious the Oscars Didn't Nominate the Marvel Film in 2022
As many fans know, the Oscars rarely recognize the Marvel Cinematic Universe films, and the same could be said for Eternals in 2022. The movie was on the shortlist in the Best Visual Effects category. But when the time came for the nominations announcement, Eternals was nowhere to be found. Now, fans are expressing their frustration and sadness over the snub on social media.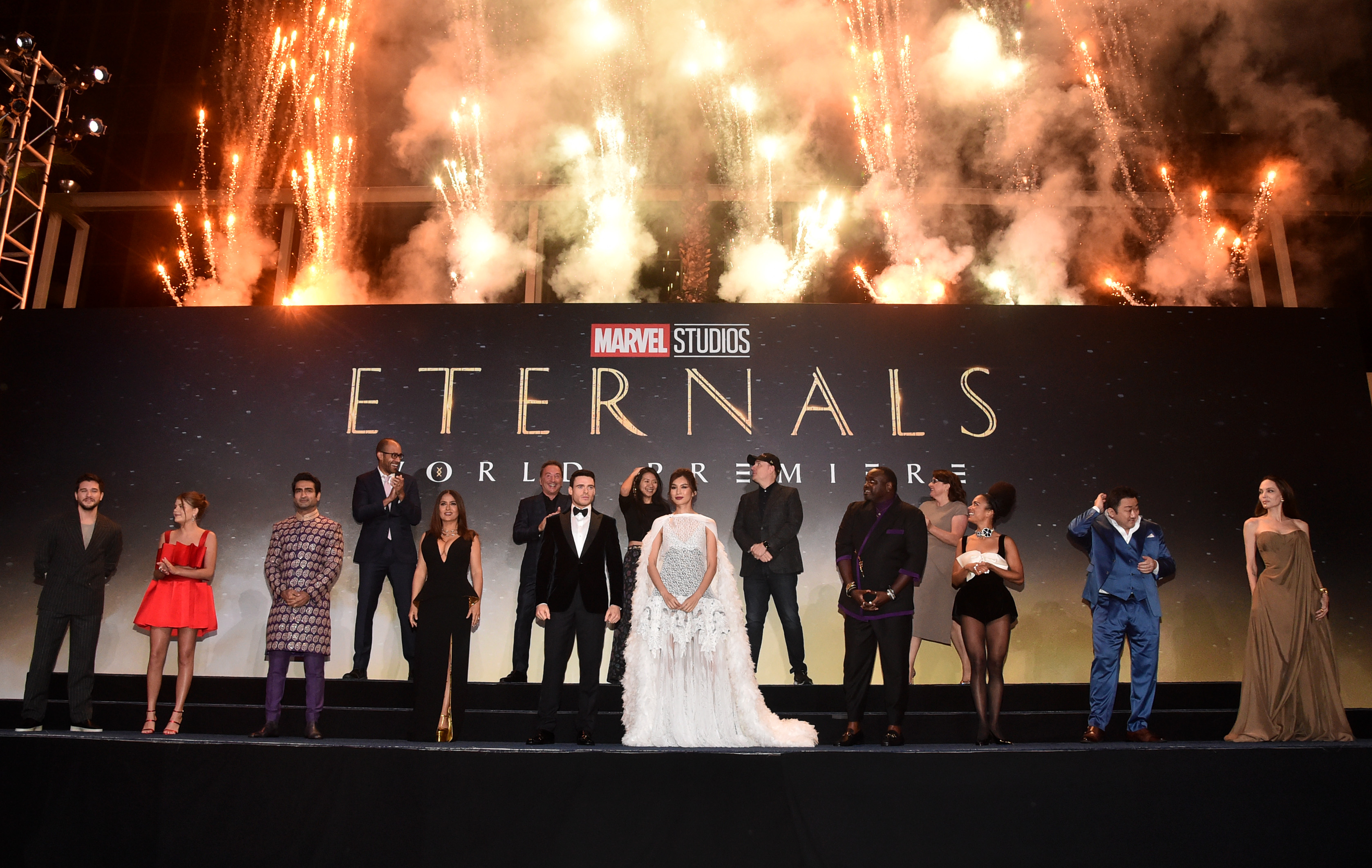 'Eternals' did not make the cut for the 2022 Oscar nominations
Eternals received mixed reviews from fans and critics worldwide, so no one expected that the MCU movie would garner any Oscar nominations in 2022 outside of the Best Visual Effects category.
The Phase Four film introduced 10 new characters to the MCU, so, of course, it felt rushed thanks to its exposition. But many praised Eternals for its cinematography and visual effects.
Unfortunately, Eternals was not a part of the final list of Oscar nominations for Best Visual Effects in 2022. Instead, fellow MCU movies Spider-Man: No Way Home and Shang-Chi and the Legend of the Ten Rings made the cut alongside Dune, Free Guy, and No Time to Die.
Fans are angry that the Oscars didn't nominate 'Eternals' for Best Visual Effects in 2022
After the Oscars announced the 2022 nominations, Eternals fans took to Twitter to voice their disappointment and frustration over the film's snub in the Best Visual Effects category.
Accompanied with shots from the film, one person wrote, "You're telling me [Eternals] did not get nominated for VFX? I'm throwing up!"
In denial, another fan said, "In my mind Eternals got a nomination for best visual effects."
Meanwhile, a user expressed their disbelief that the Academy would nominate some of the other films over Eternals. They wrote, "How do you pick Free Guy, [Spider-Man: No Way Home], and Shang-Chi over Eternals…."
For the most part, many fans posted breathtaking shots from Eternals to prove that the 2022 Oscars should have nominated it for Best Visual Effects. But one person also claimed, "[Eternals] not getting nominated for visual effects is my villain origin story."
Does Marvel have plans for a sequel?
As of the writing of this article, Marvel has yet to announce an Eternals sequel in development. However, despite Eternals' shutout at the 2022 Oscars and its mixed reviews, many clues indicate that there will be a second film.
A handful of actors from the film have revealed during interviews that they will reprise their roles in the MCU. While speaking with ComicBook.com, Lia McHugh, who plays Sprite in Eternals, addressed whether or not Marvel would include her in a possible Eternals sequel.
"Yes, it's very exciting," McHugh revealed. "I can't wait to read the scripts when it happens. It's probably going to not be for a while, but I'm ready for it."
Meanwhile, Gemma Chan and Salma Hayek also confirmed that they still have deals in place with Marvel. So, perhaps Eternals will get a second try at receiving an Oscar nod.
Eternals is now available to stream on Disney+.