Eva Longoria Had 6 Tattoos and Got Them All Removed
Eva Longoria is an actor, producer, and activist, who is well known for her work in the popular television drama Desperate Housewives. Longoria, who has lived much of her life in the public eye, has always had an open dialogue with her fans and the press, often opening up about the challenges of being a working mother in Hollywood. The actor has also chatted in the past about decisions that she regrets — and in 2018, she talked to WIRED about why she got all of her tattoos removed in 2016.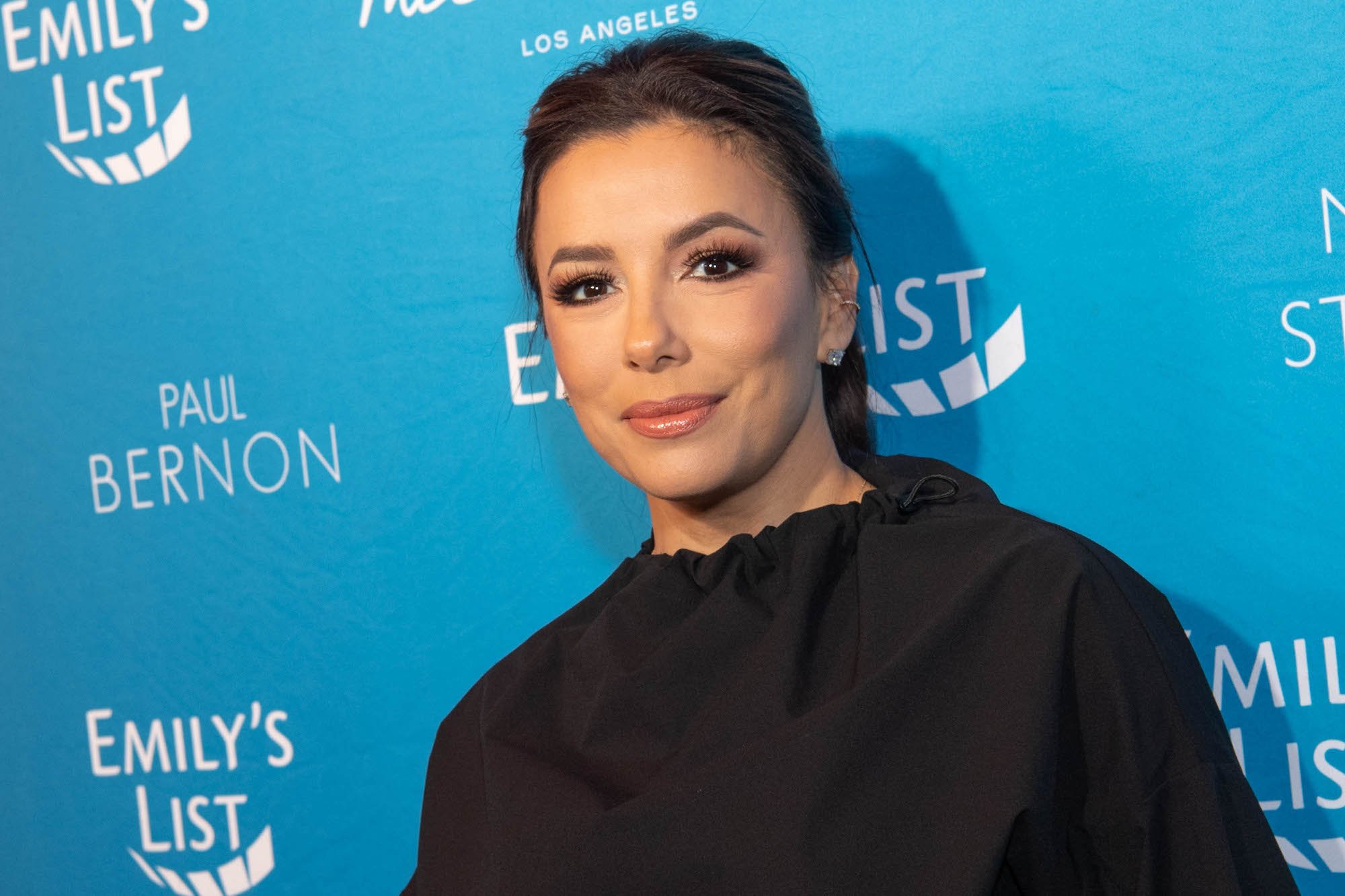 What is Eva Longoria best known for?
Eva Longoria was born in Texas in 1975. During the early years of her career, she received recognition as a beauty queen, winning the title of Miss Corpus Christi USA in 1998. Longoria also prioritized education, going on to get her Bachelor of Science degree at Texas A&M University — Kingsville. In the late '90s, Longoria began appearing on television, acting in roles on shows such as Beverly Hills, 90210, and General Hospital.
After a few other guest appearances and smaller roles on television, Longoria landed the role that would define the early part of her career — as Gabrielle Solis in the series Desperate Housewives. Longoria went on to act in the series until 2012, receiving multiple awards and nominations for her work. After rising to fame on Desperate Housewives, Longoria acted in various movies, including The Sentinel, Over Her Dead Body, and For Greater Glory. Longoria has also worked as a producer and businesswoman, appearing in multiple advertising campaigns for brands like L'Oreal.
How many tattoos did Eva Longoria have?
Eva Longoria has had several high-profile romantic relationships. She was married from 2002 until 2004 to actor Tyler Christopher before they divorced in late 2004. In 2007, Longoria married basketball star, Tony Parker. The two were married for three years before getting a divorce in 2010. The breakdown of their relationship was highly publicized, with rumors swirling that Parker had cheated on Longoria.These days, Longoria is in a relationship with José Antonio "Pepe" Bastón Patiño. They welcomed their first child together in 2018.
While Longoria's past relationships are long behind her, she did have several semi-permanent mementos of her time with Tony Parker. Reportedly, Longoria had multiple tattoos that paid homage to her romance with Parker that she got when they were dating. According to E! Online, Longoria had her wedding date with Parker inscribed on her wrist, as well as a "nine" on the back of her neck, which stood for Parker's jersey number. Longoria also had a star tattoo on her wrist, and Parker's initials inked in a more hidden area. TV Guide also reports that Longoria at one time had both rose and Celtic cross tattoos, as well as a wedding ring tattoo that she got to match her then-husband Parker. 
Why does Eva Longoria advise against getting tattoos?
In recent years, Eva Longoria has taken steps to remove her tattoos, documenting the process for her fans. According to Daily Mail, in 2016, she took to Snapchat to film the tattoo removal process, telling her fans that "this is a tale for all young kids. It hurts to get a tattoo, but it's 10 times worse getting it off!" In 2018, after having all six tats fully removed from her skin, she admitted in an interview with WIRED that she advises against getting tattoos because the removal process can be so painful.