'Evil' Season 3 Release Date, Cast, and How to Watch
Fans of the TV show Evil have been waiting for nearly a year to see their favorite demon-fighting trio back in action. Luckily, the wait is almost over. Here's a look at when Evil Season 3 comes out, which cast members are returning, and how to watch the Paramount+ series. 
When is the 'Evil' Season 3 release date?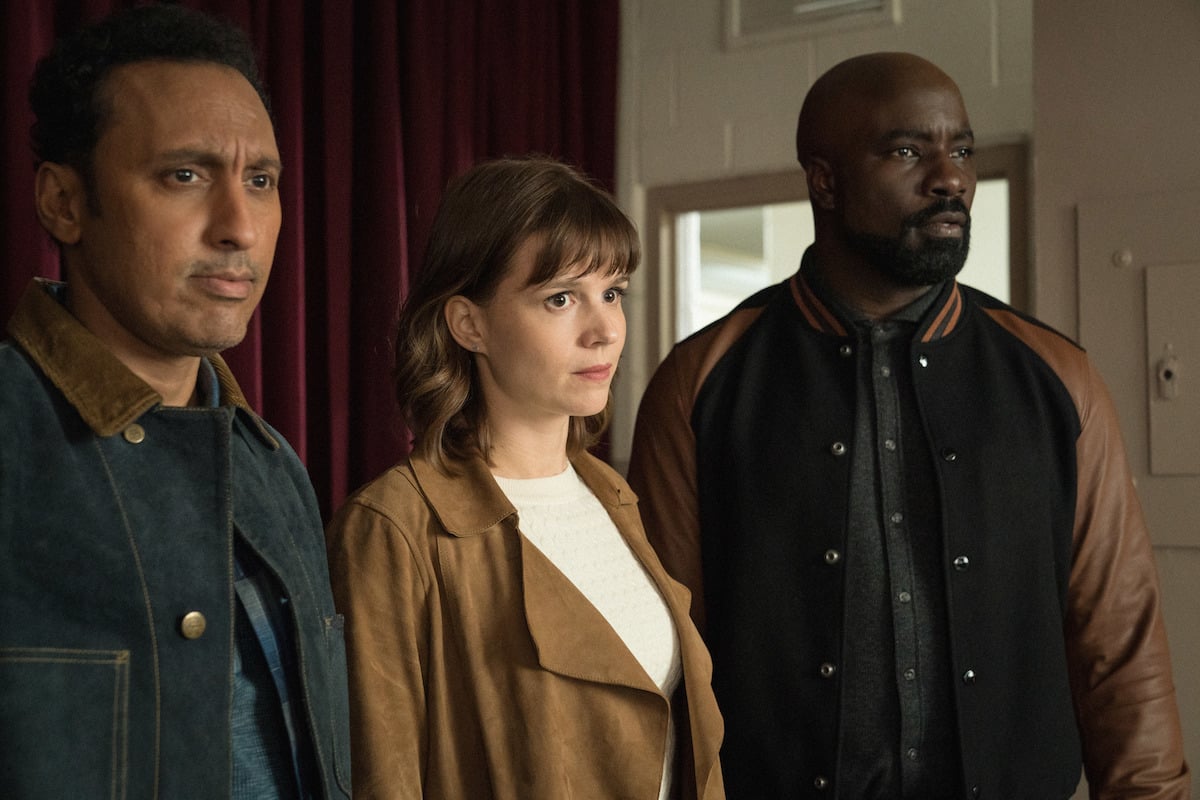 The last season of Evil premiered on June 20, 2021. So, staying true to its summer schedule, the show is getting another June premiere. 
As announced by Paramount+, the Evil Season 3 release date is Sunday, June 12. The streamer will drop new episodes weekly on Sundays at midnight Pacific Time. 
Who's in the 'Evil' Season 3 cast? 
Katja Herbers, Mike Colter, and Aasif Mandvi will return as demon detectives Kristen Bouchard, David Acosta, and Ben Shakir in Evil Season 3. Christine Lahti will reprise her role as Kristen's mom, Sheryl. And Michael Emerson is back as the devilish villain, Leland Townsend.
In addition, Brooklyn Shuck, Maddy Crocco, Skylar Gray, and Dalya Knapp will return as Kristen's daughters Lynn, Lexis, Lila, and Laura. Patrick Brammall will be back as her husband, Andy. And Kurt Fuller is once again stepping into the role of Kristen's therapist, Dr. Boggs. 
The trailer reveals Boris McGiver's return as Monsignor Korecki. And it also teases an appearance by Wallace Shawn.
How to watch 'Evil' Season 3 
Evil debuted on CBS in 2019. But its arrival on Netflix exposed it to a larger fan base. 
However, despite its success on the streaming giant, Evil Season 2 didn't return to Netflix. ViacomCBS moved Evil to Paramount+ last year, and that's where the series has remained. 
So, for Evil Season 3, viewers will need to tune into Paramount+. Existing subscribers must log in to watch the show when it premieres on June 12 at midnight Pacific Time. And those without a subscription can purchase the service (plans start at $4.99 per month) or sign up for a free trial. 
How many episodes is 'Evil' Season 3? 
The first two seasons of Evil aired with 13 episodes each. But the next installment will be a bit shorter. 
Evil Season 3 is only 10 episodes. So with a June 12 release date and a weekly schedule, fans can expect the season finale to air Sunday, August 14.
What can fans expect from the new season of 'Evil'? 
Evil Season 2 ended with Kristen confessing to David and revealing her attraction to him. However, David became a priest anyway. 
The two are in an awkward situation now. And according to showrunner Robert King, Kristen and David will have to work around their obvious chemistry in Evil Season 3.
"The issue of season 3 is — What do you do with this attraction now that he's a priest and she's married?" King told Entertainment Weekly. "That's what excited us, getting deeper into what these two characters will do together — especially given that Katja and Mike have such great chemistry."
King also revealed that the new episodes will continue to raise questions about what's real and what's in the characters' minds. "The show works best for us when it plays the game of the supernatural. But it also shows how the supernatural can be a psychological condition," he explained.
"I mean, what is it that keeps us all from calming down?" King continued. "You could see it as the supernatural. You could see it as just the modern condition. That's what was fun about this year, playing off of that."
RELATED: 'Evil' Star Aasif Mandvi Teases What's Ahead for Ben, Kristen, and David