Faith Hill and Tim McGraw Are Unsure of Their Future With '1883' Creator Taylor Sheridan
After Taylor Sheridan approached Tim McGraw about joining the 1883 cast, McGraw asked his wife, Faith Hill, about the opportunity. Together, the husband-and-wife duo took on the project. They perfectly encapsulated the characters of James and Margaret Dutton. And their on-screen chemistry with daughter Elsa Dutton was off the charts. Will fans see Hill and McGraw again in future Sheridan projects? The couple remains uncertain.
Taylor Sheridan's shows in the works include another 'Yellowstone' spinoff, '1932'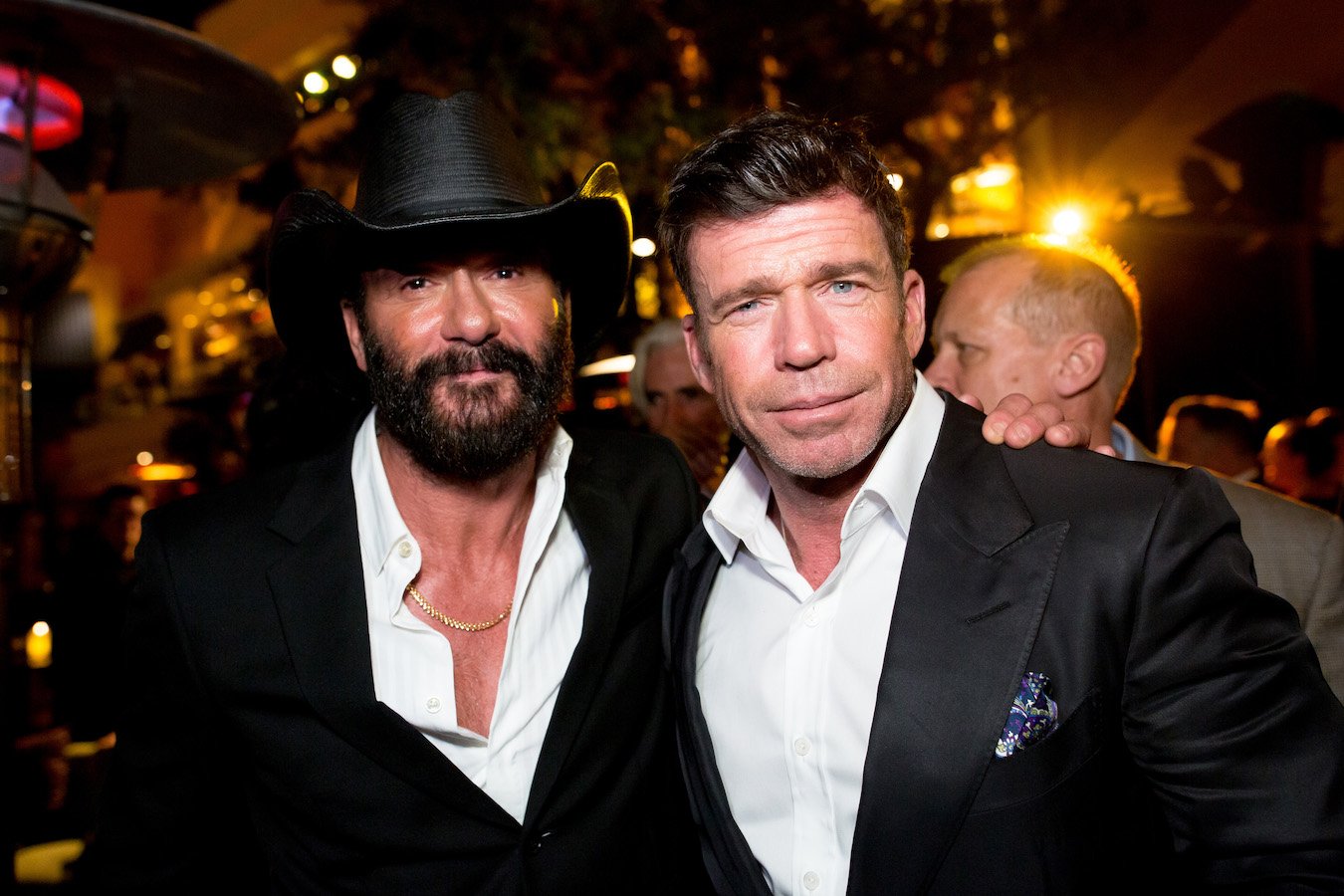 Before 1883 took off, Taylor Sheridan was known for his mega-successful hit, Yellowstone. Yellowstone started to tell the story of the Dutton family, while 1883 brought fans way back to before the Yellowstone ranch was ever built. Now, Sheridan has even bigger plans for the Duttons. He's expanding their world with the 1932 TV series.
Sheridan hasn't said much about 1932 just yet. But judging from the title, it seems fans will see a new generation of Duttons during the Great Depression in the U.S. Similar to 1883, it sounds like Sheridan hopes to make 1932 a stand-alone limited series.
"I'm going to peek through the window of a different era and see what I see then," Sheridan told Deadline. " … Again, I don't think of any of these as spinoffs, but rather as complete stories that have common roots. My goal with the next one would be that you could never have seen 1883 or Yellowstone, and still have a fully realized experience as a viewer."
Will Faith Hill and Tim McGraw join the '1932' cast or additional episodes of '1883'?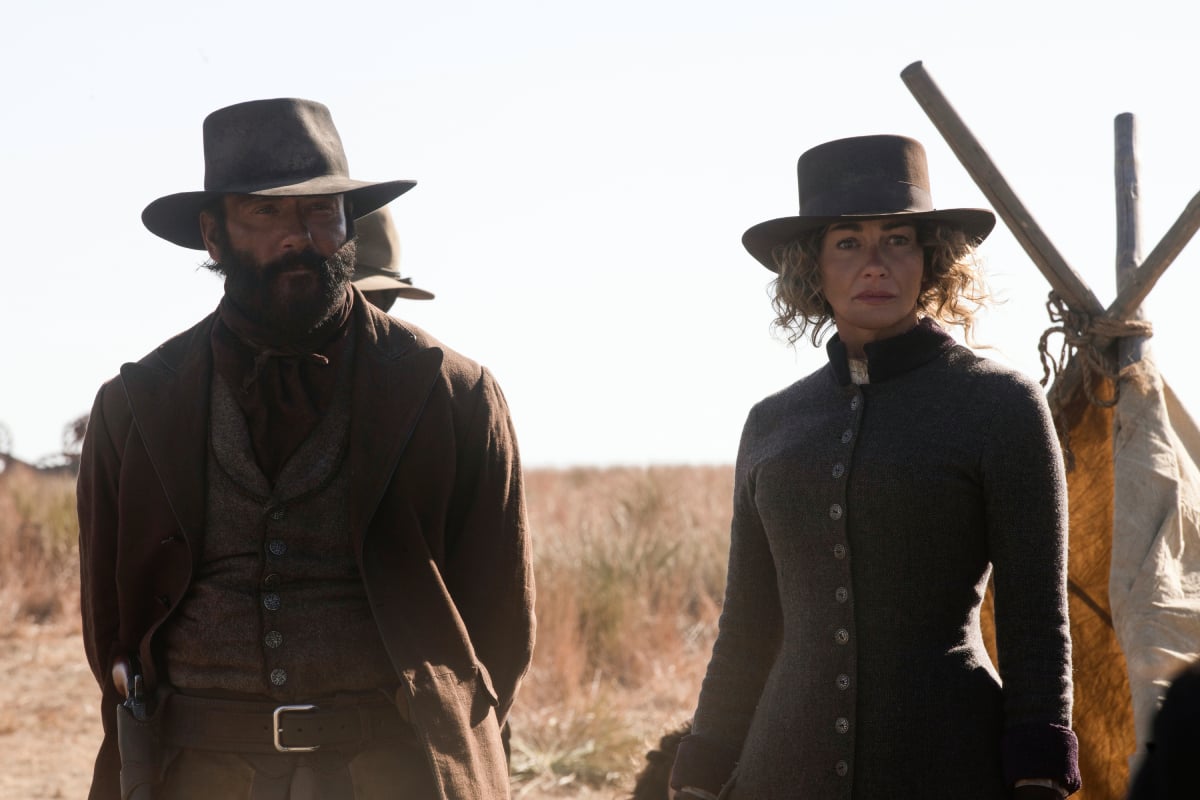 Faith Hill and Tim McGraw loved working with Taylor Sheridan and the 1883 cast. Will they join the 1932 cast, and will fans see them in the next episodes of 1883 that are allegedly in the works?
It seems Hill and McGraw have an uncertain future with Sheridan. Sheridan wants to leave 1883 episode 10 as the finale. He also told Deadline fans don't get to see James or Margaret Dutton "move on" after Elsa Dutton's death. This may suggest Hill and McGraw won't return, even in flashbacks for 1932, moving forward.
"We just don't know," McGraw told Variety about his future with Sheridan's shows. "We're sort of in limbo like everyone else. We're excited about what's to come and excited about what he writes and can't wait to see however it develops."
Taylor Sheridan wants to work with some '1883' cast members again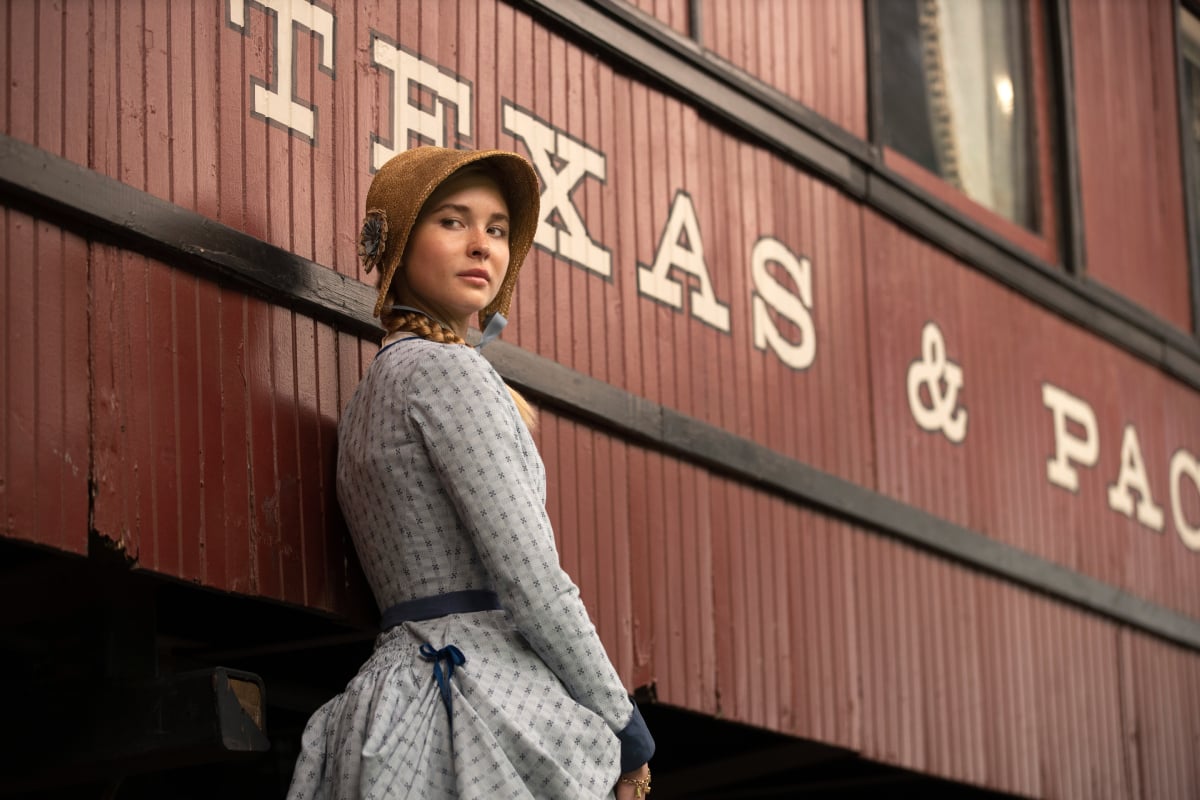 While Taylor Sheridan hopes to move on from 1883 completely to get going on 1932, it seems many 1883 cast members are open to getting involved in future Taylor Sheridan shows. While filming 1883 proved to be a brutal endeavor, Tim McGraw and Faith Hill loved the experience.
"I'd like to see where she ends up and how her character develops," McGraw told Variety about Margaret Dutton. "And I'd like to see how James goes about putting together his crew of people that help him build Yellowstone."
Sheridan also spoke highly of working with Elsa Dutton actor Isabel May and Shea Brennan actor Sam Elliott. "Obviously, I would love that," Sheridan told Deadline of working with those two again. "She's a remarkable actor, a generational talent, and I would love to find other things to do. Same with Sam. There's an icon, someone I've admired my whole life, and to get a chance to work with him is a treat, just really special."
Check out Showbiz Cheat Sheet on Facebook!
RELATED: '1883': Tim McGraw and Faith Hill Hint [SPOILER's] Death Could Affect the Dutton's Marriage